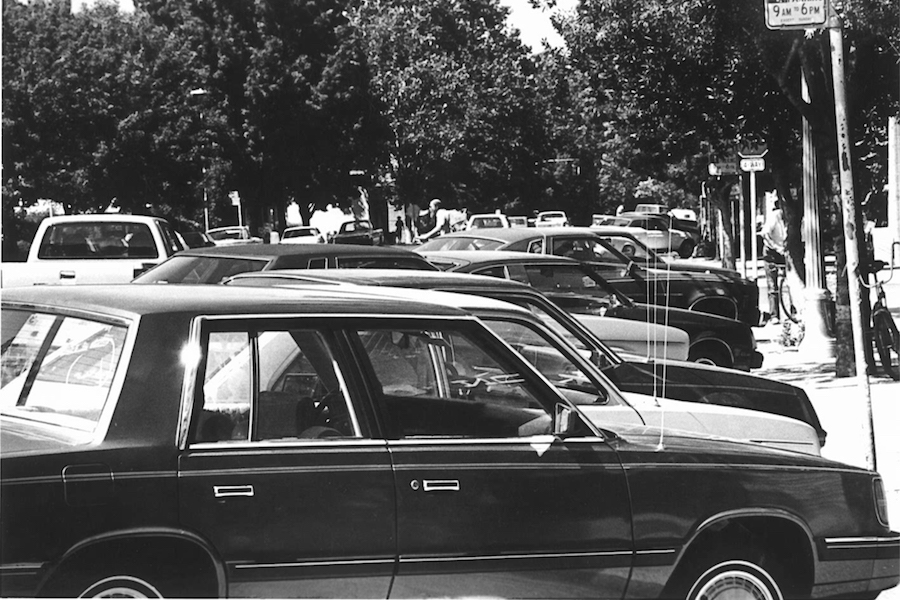 Unitrans, TAPS' history at UC Davis
Commuting to campus can be a daunting task, depending on what mode of transportation is used. Biking and busing to campus are popular modes of transportation that serve as products of UC Davis' history of promoting alternative modes of transportation in order to reduce air pollution.
"Historically, a lot of research has shown that people are wary […] of using any alternative transportation because they are afraid of not having their cars with them during the day in case something happens at home," said Leslie Mancebo, transportation demand and marketing coordinator at Transportation and Parking Services (TAPS).
UC Davis has historically been a promoter of eco-friendly practices, and transportation is no exception. One of the commanding modes of alternative transportation that UC Davis provides is the student-run bus system Unitrans that has been around for almost 50 years.
"In the 1960's, there was a lot of interest in the environment and alternative transportation," said Anthony Palmere, the general manager of Unitrans. "Coincidentally, at about the same time, the first bike lanes in the country were being painted here in Davis and many students rode their bikes to Davis […] and students were looking at other ways to get to the campus without driving."
Students at that time took interest in a fleet of double decker buses that was being retired and bought two of those buses to bring to Davis. These buses would provide a different mode of transportation for people who previously chose to bike or drive to campus.
"It was successful," Palmere said. "People rode it and they liked it. They asked for more service and as the service expanded they acquired a few more double decker buses and a few used single deck buses."
Unitrans' popularity grew as the City of Davis began to expand to accommodate the growing university campus until 1990, when a major initiative passed to have all undergraduates pay a portion of their student fees to make bus rides free for all students.
"At that time, Davis was expanding a bit more and there were apartment buildings two to three miles away from the campus," Palmere said.
Unitrans has historically provided students with a substitute for driving to campus alone, and it assists in the reduction of air pollution produced by cars.
"All of our buses, except for our two older double deckers, run on clean natural gas," said Amelia Bizjak, a fifth-year Japanese major and operations manager at Unitrans. "We try to be as efficient as we can in that way. We […] support getting to campus both safely and in an environmentally friendly way."
The other bus lines that come to Davis include the Yolobus for Sacramento commuters or the Solano Express Route 30 for commuters coming from Fairfield. There are also vanpooling options that are promoted by TAPS to keep students from driving alone to campus. When students drive alone they take up more parking spots and contribute to pollution. However, by using other modes of transportation students can reduce this.
"We only have so many parking spaces on campus and it's really expensive to build new parking," Mancebo said. "We think that the [open] space on campus would be better used for classroom [and] recreational space — something that is better for the community as a whole."
In 2009, TAPS decided to bring carpooling, vanpooling and alternative bus systems under one umbrella program called "the goClub". For TAPS, a big factor for promoting these alternative modes of transportation is to reduce the number of parking spaces used by single drivers.
"We hired a consultant that basically said 'this is what it costs to build parking and this this what we think it will cost you to invest in these other strategies," Mancebo said. "That is really why transportation services invests in these kinds of programs […] if we just built new parking for every new person it would get very expensive. So, parking rates would go up really high."
The goClub is a membership program offered by TAPS that provides incentives to members for using alternative modes of transportation such as biking, carpooling, busing and walking. Some incentives include complimentary parking permits for days members cannot use alternative transportation, discounted transit passes or emergency ride home services.
Through Unitrans and the programs under the goClub, UC Davis is able to reduce the number of people who drive alone to campus. Based on its history, the future of UC Davis transportation will stay in line with a UC-wide mission to use sustainable practices and to help reduce construction costs of a growing campus population.
Written by: Amanda Cruz — features@theaggie.org