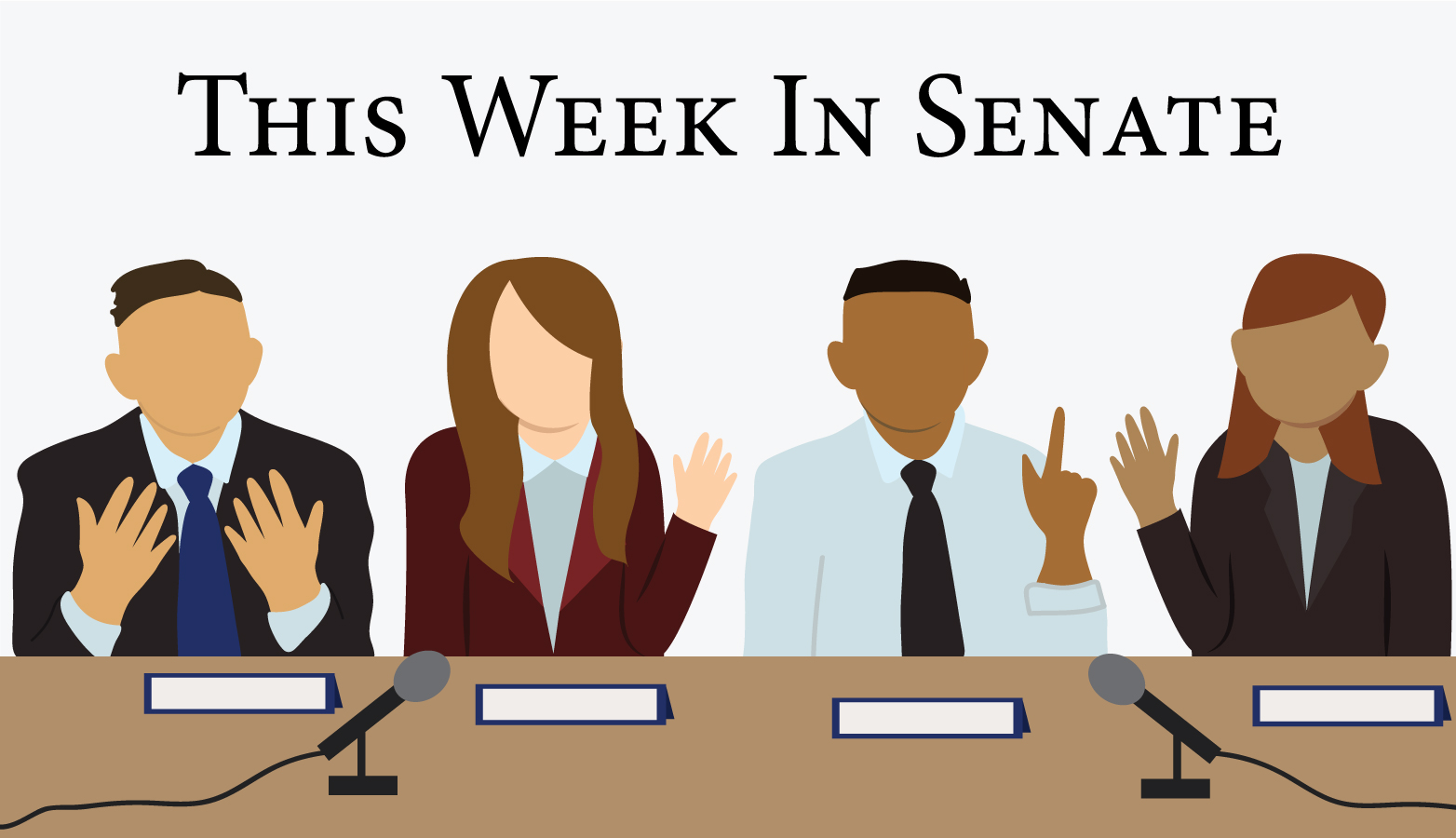 ASUCD Senators meet with Interim Chancellor
The ASUCD Senate meeting on Nov. 10 was called to order at 6:09 p.m. At the time of roll call, Senators Samantha Chiang, Sam Park and Ricardo Martinez were absent. Chiang and Martinez arrived later in the meeting.
Interim Chancellor Ralph Hexter gave a report of recent campus activities and responded to questions posed by the senators. Among the items discussed were Hexter's recent appointment of athletics director Kevin Blue and UC Davis' collection of $1.3 billion in donations to help fund new hirings such as Blue's. The floor then opened for senators to ask Hexter questions.
International Affairs Commision Chair Nick Flores asked Hexter whether international students would remain safe on campus following the Donald Trump election. Hexter responded that the campus counsel would work with the King School of Law to consult with the Office of the Chancellor and UC President Janet Napolitano and discuss issues of immigration in order to benefit the undocumented students and staff members at UC Davis.
Next, Senator Joshua Dalavai questioned whether housing security issues have been discussed at Hexter's level. Hexter said that there were plans to increase the amount of student housing. It was noted that many students turn to neighboring communities to find affordable housing, and to address this problem Hexter said he is looking into increasing the number of buses running to and from Woodland.
Senator Zhang Zhu asked about upcoming tuition hikes for both domestic and international students. Hexter responded that the university is moving toward an increase in tuition but also increased financial aid.
Gender and Sexualty Chair Alison Tam questioned whether the Black Under Attack demands were met and how the university would prevent hate crimes. Hexter responded that the university leadership's role is to condemn those types of attacks.
Unitrans director Anthony Palmier then discussed Unitrans' plans to add four new buses in January 2017 and two more double decker buses in late 2017, with no concrete date established. The buses would be funded with a $1.4 million grant from Sacramento.
Next, the Bike Barn presented an overview of their program, noting that the unit provides 19 student jobs and fixes around 30 bikes per day.
Transfer, Re-Entry & Veteran Committee (TRAVC) representatives gave a brief presentation regarding the TRAVC program.
After a 10 minute break, the senators regrouped and posed for a senate picture.
Consideration of Emergency Legislation took place next, with the senators discussing funds to be spent on hotel rooms for an upcoming conference. Senator Irveen Grewal proposed to increase funds to $3,600, which was seconded with no objections. Senator Adilla Jamaludin proposed to extend the funds for two nights and Senator Sofia Molodanof moved to amend to 15 hotel rooms, both of which were seconded with no objections.
A new ASUCD bill was proposed which would allocate $102 for 20 self care gift bags available at an upcoming mental health and grief workshop. Also, a new bill called for the amendment of the 2016 to 2017 budget. This amendment will distribute funds to create a budget for a Creative Media project manager position.
Ex Officio reports were given and the meeting adjourned at 9:30 p.m.
Written by: Lindsay Floyd — campus@theaggie.org