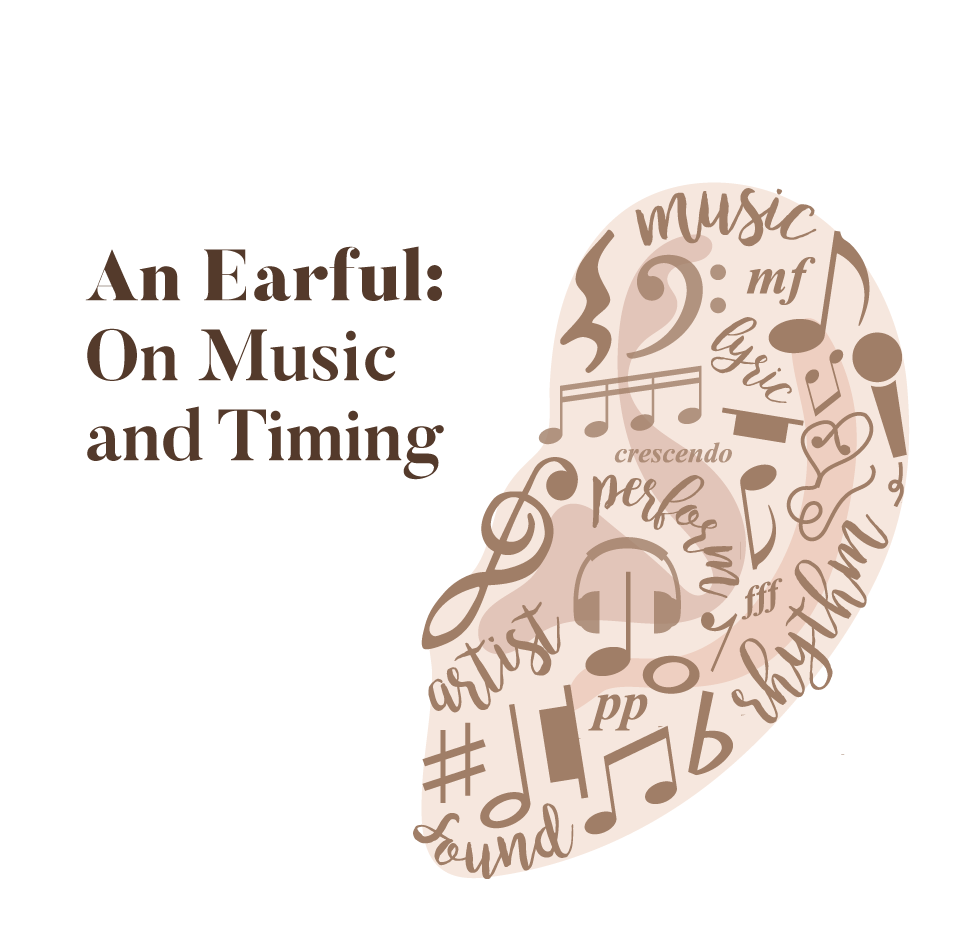 When time management gets difficult, turn to these musicians for well-timed bass lines and synths
As finals week approaches, I have become increasingly aware of my limited study time (and my poor allocation of it).
Fortunately, there's a handful of talented musicians who do a better job than I do at managing time. So here's a brief list of musicians who have perfected the art of timing and rhythm — and who inspire me to cram in 10 weeks of course material before finals, despite stuffing myself with a cranberry-doused turducken less than a week prior.
As an artist on the verge of making your "Discover Weekly" Spotify playlist, Rayman is best known for his R&B beats and synths. In fact, it's their sparse implementation that forgo his tracks from becoming another bad Top 40 EDM track.
The true genius of his work, however, is not in the beat alone; it's the suede of his voice that complements his silky basslines — features that, despite being a fashion faux-pas, hit a musical sweet spot. Listen to tracks "Lucy the Tease," "Graceland" (ignore the track's obnoxious interlude) and "25.22." Better yet, you can hear Rayman live at the UC Theatre later this month opening for James Vincent McMorrow.
The talented New York musician, producer and artist Elliott Moss formally entered the music scene in 2015 with the release of his freshman album Highspeeds. But if you haven't already heard standout track "Slip," the recent release of the music video for his song "Without the Lights" may have crossed your Facebook news feed.
The track, characterized by discordant synths and irregular rhythms, accurately demonstrates the off-kilter tone of the piece; the video, featuring stunning choreography by UC Irvine student Erica Klein, is an interpretation of domestic violence from a victim's perspective, an eerie and literal visualization of the lyrics.
Known for his haunting falsetto and folksy guitar strumming, Bon Iver singer-songwriter Justin Vernon has taken his music to new heights with his recent album 22, A Million. Infusing the sounds that made him famous with a newer variety of electronic synths, the album is one of 2016's best releases.
Many of his rhythms are disjointed and jumbled, but eventually tie together with a well-placed drop in the bass line or simple silence. "33 God," a single from the album, exemplifies this pattern, in which Vernon alternates between chaos and silence until the song's climax: "I could go forward into the night / But I better fold my clothes." But such a unique sound doesn't stand alone; the lyrics explore themes of death, afterlife, spirituality and philosophical ponderings of "self."
Despite a commonplace name, Smith's music is anything but lackluster. The best description of Smith is a cross between Lorde and Florence Welch (of Florence and the Machine) — but less pop-y, and with a feminist twist.
With a wide discography, Smith's sound ranges from catchy tracks like "Bloodstyle" to passionate, bluesy ballads like "Half About Being A Woman." In fact, the latter conveys a powerful message about the dichotomy of female strength. Smith writes under the caption to her YouTube video: "The other side of strength. As women, we have this wonderfully complicated duality in us — sometimes we feel strong, and sometimes we feel weak. We often resent our vulnerabilities, but have to face them in order to move on and shamelessly accept ourselves. This is what being a woman is all about."
Written by: Ally Overbay — arts@theaggie.org