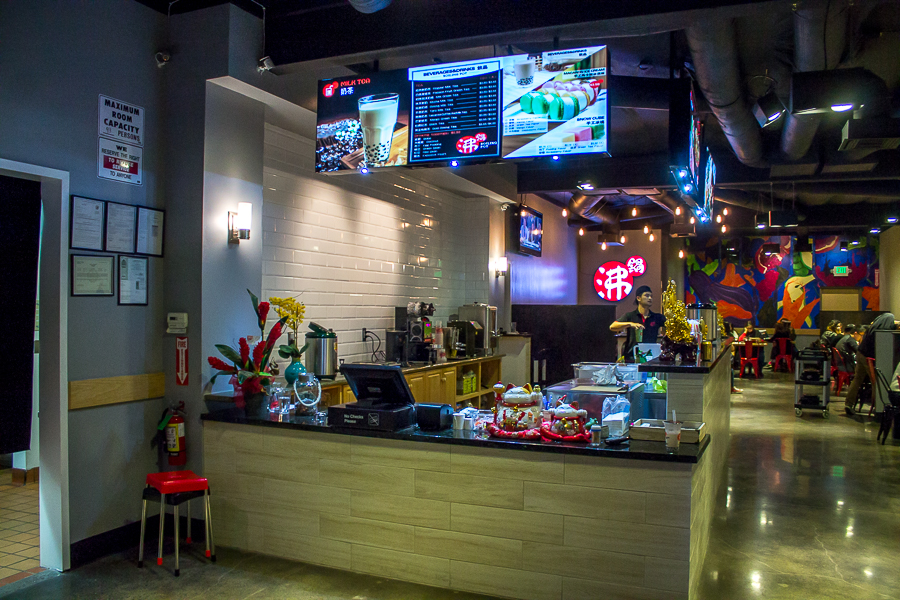 New restaurant brings Taiwanese hot pots to the Downtown Davis dining scene
Downtown Davis is known for its delicious array of food, but sometimes the rotation of the same restaurants over and over again can get old. When I noticed the arrival of a new restaurant near campus, I knew that I had to try it.
Boiling Pot, located on the corner of 7th and G Street, is the newest addition to the Davis dining scene. The restaurant, which opened on Nov. 7, specializes in Taiwanese hot pots.
From the moment I stepped into the spacious dining area, I was kindly welcomed by Boiling Pot's attentive and gracious waiting staff. The restaurant fostered a relaxed environment with a sleek and modern design; a bright, colorful mural adorned the wall in front of me, and "Waiting for Love" by Avicii played faintly in the background as I was led to a table.
Personally, and I am sure I speak for many when I say this, I had no idea what a Taiwanese hot pot entailed, so I did some research. A typical Chinese hot pot consists of a simmering metal pot filled with broth alongside different vegetables, raw meats and dipping sauces. Usually, the hot pot is presented with a lit flame underneath, and the meats are supposed to be cooked in the boiling soup.
As a vegetarian, I opted for the Organic Veggie Pot instead. Some of the other hot pot options include a variety of atypical meats, such as octopus, pork belly, fish balls, intestine and pork-blood rice cakes. The menu also includes a selection of milk teas and boba, as well as an appetizing dessert menu complete with macaroon ice cream sandwiches.
Once my food arrived, I was initially unsure how to go about devouring my sizzling veggie hot pot. The bowl came with a side of rice, so I ate the two together, which proved to be the way to go.
The broth in my hot pot was flavorful, but difficult to eat due to the boiling temperature, and I nearly burned my tongue. However, I soon got the hang of proper hot pot technique, and enjoyed the rest of my meal. Overall, the food was satisfying, despite my initial struggle to figure out how to go about eating it.
Although Boiling Pot was a bit on the pricier side, with my meal coming out to approximately $20, the portions are large and filling, ideal for groups. For those seeking a different and authentic Taiwanese dining experience, Boiling Pot's cuisine is definitely something worthy of trying out.
Boiling Pot is located at 630 G Street. More information can be found on its website.
Written by: Sydney Odman — arts@theaggie.org