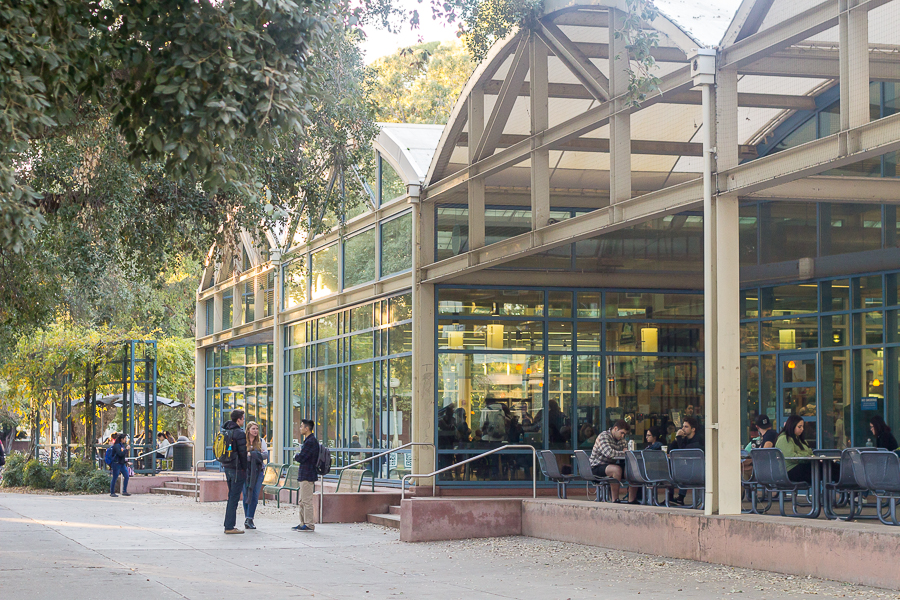 Fall campaign engages students in activities surrounding CoHo history
Throughout this quarter, the ASUCD Coffee House (CoHo) has been promoting its history in a campaign titled Students Serving Students Since 1968.
CoHo director Darin Schluep and front of house manager Lauren Woods had been planning the campaign since Spring Quarter of 2016 in partnership with ASUCD Creative Media and launched it at the beginning of fall.
According to Woods, the campaign was initiated due to the CoHo's struggle to share its story with current employees and students.
"The Coffee House is here for the students, [so the campaign is] to help people not only appreciate what the Coffee House has to offer, but [also] what the Coffee House stands for," Woods said. "Part of understanding that is knowing the history and having the students take more pride and ownership of that as well."
CoHo cashier Raphie Del Mese, a fourth-year international relations major, believes the campaign has been a good way of promoting the CoHo's history.
"Reading the timeline as a worker is fun because we have our own traditions, but seeing how it has evolved is kind of fun […] to learn about the history," Del Mese said. "It's such a big part of campus — it's easy to go [to the CoHo] and not realize that there's actual history."
Creative Media played a substantial role in marketing the campaign, with techniques such as showcasing the CoHo's history with a timeline hanging outside of Swirlz Bakery.
The project also encourages students to learn more about the CoHo's history through "Throwback Thursdays," in which community members can share then-and-now photos of themselves at the CoHo on Facebook and Instagram. Students can also answer weekly trivia questions outside of Ciao for the chance to win a $10 CoHo gift card and were also encouraged to attend the throwback pricing day on Dec. 1, during which low prices on select items such as coffee were offered.
Sophie Maquiling, a third-year design major Creative Media Marketing co-director and project manager, worked closely with CoHo administrators to make the campaign possible. Maquiling said that teams used old photographs, t-shirt designs and newspaper clippings to generate a timeline that properly embodied the students' influence on the CoHo.
"We really want an emphasis on the Coffee House's history and the student impact, […] so we wanted to show the student body what impact the Coffee House has had on student life and on the life of people who have worked [here] and graduated," Maquiling said.
Woods pointed out the CoHo's success in staying true to its intentions with only nine career managers on staff since 1968, regardless of its expansion.
"We are the largest student-run organization in the country, so the fact that it started as student-run and and is still student-run, I think is pretty remarkable," Woods said. "Even though we've gotten bigger and [are] offering more food and serving more people than ever, we still keep the original purpose of the Coffee House intact."
For the future, CoHo and Creative Media administrators hope to engage more students by better publicizing the campaign and increasing the campaign's social media presence. Maquiling and Woods said plans to hold campaign centered around sustainability and student employment are in the works for Winter and Spring Quarters as well.
Written by: Jeanna Totah — campus@theaggie.org