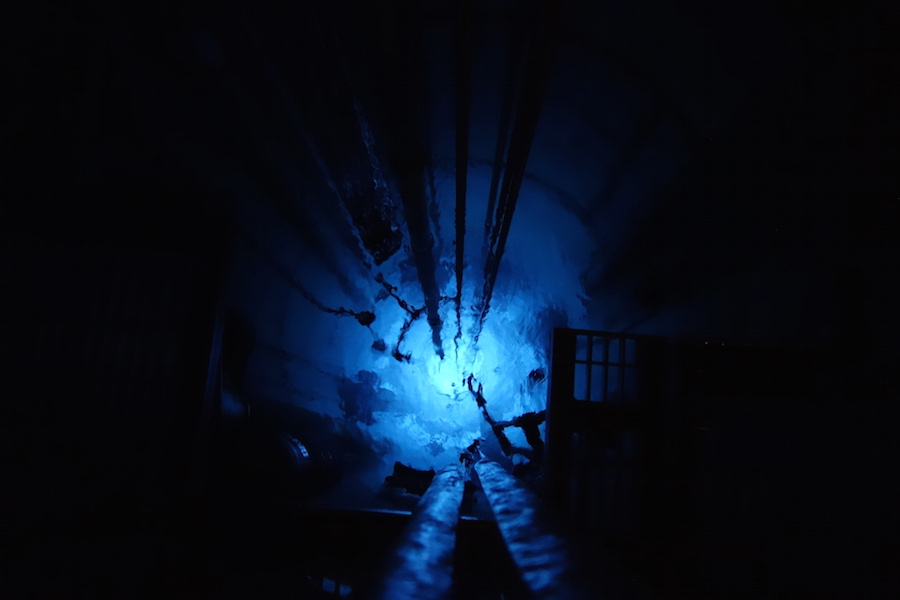 UC Davis Nuclear Research Center provides undergraduates, researchers unparalleled opportunity
With enthusiasm radiating across the causeway, McClellan Nuclear Research Center (MNRC) director Wesley Frey is spearheading an effort to alert UC Davis students of the opportunities that await them.
The center, owned and operated by UC Davis, houses a 2-megawatt reactor located in Sacramento. Although its initial purpose was centered around using neutron irradiation to detect miniscule flaws in aircraft parts, MNRC's mission has quickly expanded.
The facility now has an array of uses and users. In addition to academic research, MNRC is frequently host to projects for the US Air Force, which commissioned the facility's construction back in 1990, as well as NASA and myriad biotech companies.
Frey has grand plans for making the research center more accessible to all students in the UC Davis community. This includes arranging for regular transport to make the 26-mile journey more manageable for busy students.
"You could probably make it on your bike if your life depended on it, but I wouldn't recommend it," Frey said.
Additionally, Frey is hoping to get local high school and junior college students involved. UC Davis undergraduates will soon be able to get official federal certification to handle the 2-megawatt reactor through the Nuclear Reactor Operating Program.
UC Davis physics professor Mani Tripathi said the program should be up and running in the summer of 2017 or 2018, giving students a rare opportunity for hands-on research at one of the nation's leading nuclear facilities.
One of Tripathi's primary domains has been working toward the search for dark matter. The key to this work is ensuring that the detectors used, for instance, in CERN's Large Hadron Collider (LHC), are made of the purest materials possible.
MNRC allows researchers to perform a technique called neutron activation analysis to further this aim for pure materials.
In neutron activation analysis (NAA) a sample material is exposed to neutrons from the reactor. These neutrons then interact with trace elements, making them radioactive. Researchers can then perform a spectroscopy, analyzing the spectra of light produced by the radiation. As every neutron has its own unique gamma ray signature, the purity of the sample can be found out accordingly.
The center has recently been used to test parts destined for LHC by exposing them to radiation and ensuring that they hold up under the immensely chaotic, high-energy environment they'll be used in.
"The detector presents a very intense, hostile radiation environment […] and we have custom electronics that we deploy on the detector, and they can get damaged by that radiation," Tripathi said.
To ensure that these critical electronic components can withstand the harsh environment, the researchers put them in the reactor to give them an equivalent dose, taking the components through the radiation cycle to see if they still work, Tripathi said.
While there are other facilities capable of performing NAA and radiation damage studies, the UC Davis center stands apart in other ways. As the third most powerful university-owned reactor, MNRC provides researchers creative latitude.
"You're able to design experiments […] where other places you just ship them a sample and they do it for you. We have very good access," Tripathi said.
Additionally, the UC Davis community offers a rare combination of a nuclear reactor and a high powered cyclotron run by the Crocker Nuclear Lab (CNL) on campus.
"It's not just uncommon," Frey said. "As far as I know, there's only one other university in the country that has this sort of pairing."
Spencer Hartman, Cyclotron Manager at CNL, believes the work the two facilities do is complementary. The cyclotron is yet another tool for evaluating things like radiation damage, using external beams of light ions. The two centers are renewing their efforts to work together.
"The two laboratories together cover a very broad multidisciplinary STEM space. Students and researchers can learn about nuclear physics in two real world operating nuclear laboratories," Hartman said.
MNRC can produce small quantities of radioactive isotopes, which play an immense and wide-ranging role in our society. Over 40 million radiotherapy and nuclear medicine procedures are performed annually, according to the World Nuclear Association.
Uses of radiotherapy range from fighting cancer to sterilizing medical equipment. Such isotopes as iodine-125, used in treatments for prostate cancer and macular degeneration, and copper-64, commonly used in nuclear medicine, fall under the purview of MNRC's production capabilities.
One of the more surprising applications of nuclear irradiation was the creation of new forms of sushi rice. This was done at UC Davis back in the 1970s, before the center was around. However, the approach remains popular today. The process, known as plant seed mutagenesis, works by concentrating a high beam of energy (fast neutron irradiation) on a sample of seeds. In this way, food scientists are able to engender beneficial mutations which, when bred over multiple generations, have the potential to increase crop yield.
By sporting such unusual versatility as a research and commercial tool, MNRC is set up to serve students with diverse interests as they make considerations for their post-graduation futures.
"It's designed so undergraduate students can have some real-world experience before they apply to grad school," Frey said.
Written by: Logan Sidle — science@theaggie.org