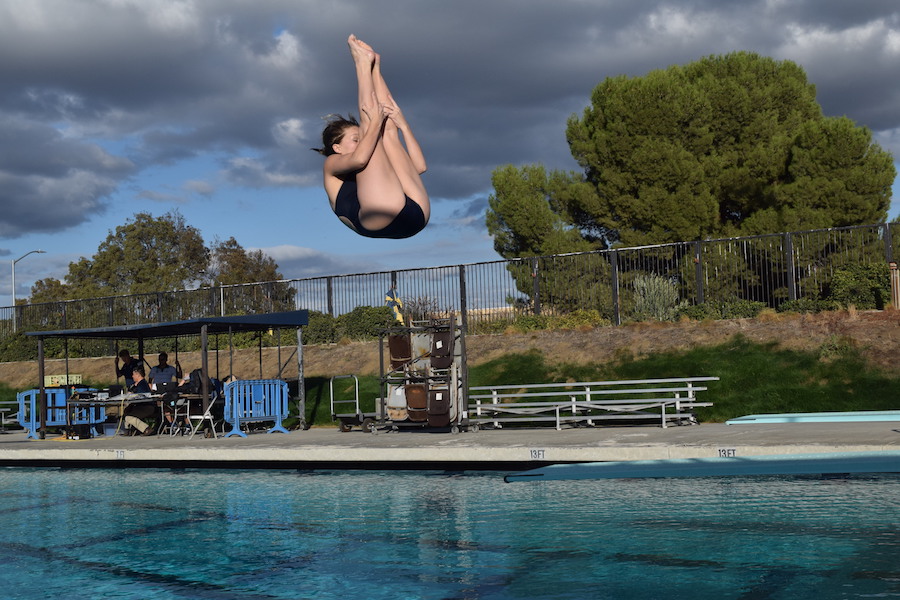 Coach Phil Tonne's diving team is working hard to stay competitive and move ahead of the pack
Nothing has come easy for the UC Davis diving team going into its winter hiatus, with injuries and illness plaguing the team. Despite this, head diving coach Phil Tonne is making sure that his team stays on top of their game as various factors try to drag them down.
"Unfortunately, we've had a lot of injuries, but my girls have performed well when they needed to," Tonne said. "It's kind of a rough, weird year for us, injury wise."
Heading into the Phill Hansel Invitational in Houston, the injured dive team was missing key players but still managed to get two top-five finishes in platform-diving from sophomore Shaifali Goyal (195.25, 3rd) and junior Angelina Proshak (193.15, 5th) en route to the swimming and diving team's overall third-place finish.
With six weeks off in between competition, it is now up to Tonne and the rest of his staff to keep his team in top form before going into the final six weeks of the season.
"This is the time where we have to gear back up," Tonne said. "We have to get [the injured athletes] back. […] It's time to get back in the grind and pick up the pace a little bit."
This means that when many students are gone between quarters, the athletes will be working hard as they aim to end the final stretch on a high note. Going into January, the team has a 6-3 record, including three victories and no losses within the Mountain Pacific Sports Federation.
"We only get a week off from diving, and during that week I tell them to do something physical, to stretch and work on their core," Tonne said. "A lot of times, injuries come from lack of core strength, so that's basically what they'll be doing."
With the cold touch of winter finally making its way into the valley, the divers have had to adjust to getting in and out of the water in subpar conditions. This means doing shorter workouts while maintaining their numbers, or repeating their dives in pursuit of their best performance.
As divers, stepping in and out of the pool can be a chore without the proper preparation.
"Be prepared, it's going to be cold," Tonne said. "Everyone is going to have to deal with it."
In a year when the conference is largely up for grabs, Tonne hopes that his team can get healthy and pull ahead of the competition.
"Anything can happen at conference, and we need to try to get four divers in the top eight in every event, which is doable," Tonne said.
In a trying year, the team has not let injuries and adversity get to them, and Tonne applauded his team for hammering through. With six weeks to go in the season come January, this time off will prove vital to the team's future success.
Written by: Bradley Geiser — sports@theaggie.org