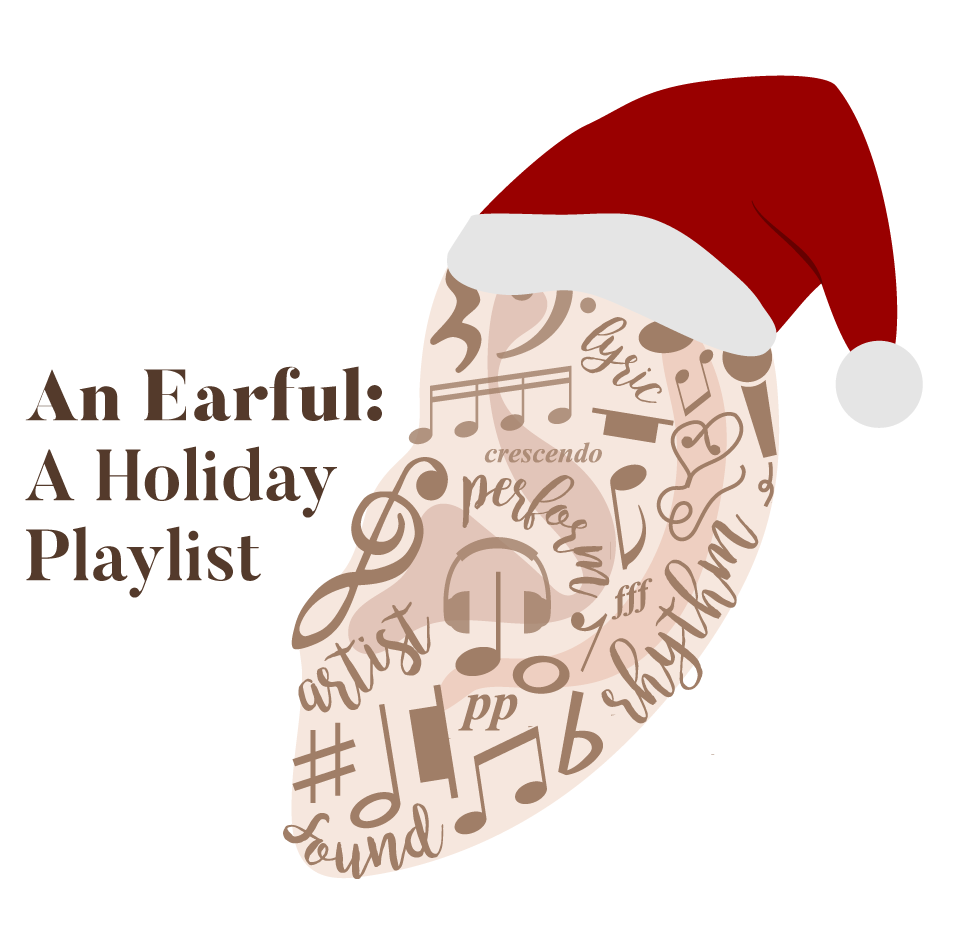 Non-traditionals takes on traditional winter-time tracks
Holiday music appeases two types of people: those anticipating Nov. 1 with their fists still clutching melted Halloween candy, and the second, more traditional, post-turkey-day-only kinds of listeners. Either way, two months of shuffling through the same 100 songs can inspire anyone to spike the eggnog until DJ grandpa finally forgets how to use Spotify. To save you the trouble, here's a short list of nontraditional holiday re-makes:
Don't Waste Your Wishes album by The Killers
Alternative rock band The Killers recently released their Christmas album, Don't Waste Your Wishes. The album's proceeds benefit RED, an organization that fights against AIDS, adding another reason to purchase their work. This year's album includes all the usual tracks, but also has a special rendition of "I'll Be Home for Christmas," in which lead singer Brandon Flowers sings a duet with his fourth-grade music teacher, who originally taught him the song. Any Killers fan is guaranteed to enjoy the album, but it also serves as a compromise; it will appease the more traditional listeners while relieving you of the "Santa Baby" monotony.
"What Are You Doing New Year's Eve?" by The Head and the Heart
Hailing from Seattle, the Head and the Heart are known for their charming acoustics and beautiful harmonies — and this track proves no different. Originally recorded in 2012, this classic song is arguably from the band's better days, before the pop evolution of Signs of Light. Jon Russell's vocals are deep and husky, reminiscent of the real classics — Bing Crosby, Frank Sinatra, Tony Bennett — but with a folksy twist. And, for anyone dreading the holidays, what a better way to look past them than a forward-thinking "What Are You Doing New Year's Eve?" chorus. This track (and most on this playlist) are taken from Holidays Rule, an album featuring various artists from all genres and walks of fame.
"O Come, O Come, Emmanuel" by Punch Brothers
This stunning track by bluegrass band Punch Brothers serves not as a teary-eyed track for Christmas Eve nor as a bedtime lullaby for excited, Santa-anticipating children. With its banjo, mandolin and incredible acoustics, this song serves as nothing better than the ideal soundtrack to America's real favorite holiday: Black Friday.
While customers play bumper cars with shopping carts and suburban moms shoot laser beams from their eyes, hum this tume. While a shopper waits all night in line to buy their daughter the newest iPhone, don't steal the last matching Kate Spade phone case, but instead, sing aloud: "O come, Thou Rod of Jesse, free / Thine own from Satan's tyranny / From depths of Hell Thy people save / And give them victory o'er the grave."
"Blue Christmas" by Heartless Bastards
As a traditional rock band, Heartless Bastards intentionally toned down their characteristically growly vocals for this rendition. Perhaps it was done in the spirit of the holidays, or even with the idea of experimenting in sound. Either way, Erika Wennerstrom's voice sounds suppressed in a wonderfully pleading manner. Perhaps Wennerstrom, too, has become fed up with her family's obsession over the arrangement of the tree's ornaments, and began hoping those reindeers ran her over instead of grandma.
Written by: Ally Overbay — arts@theaggie.org