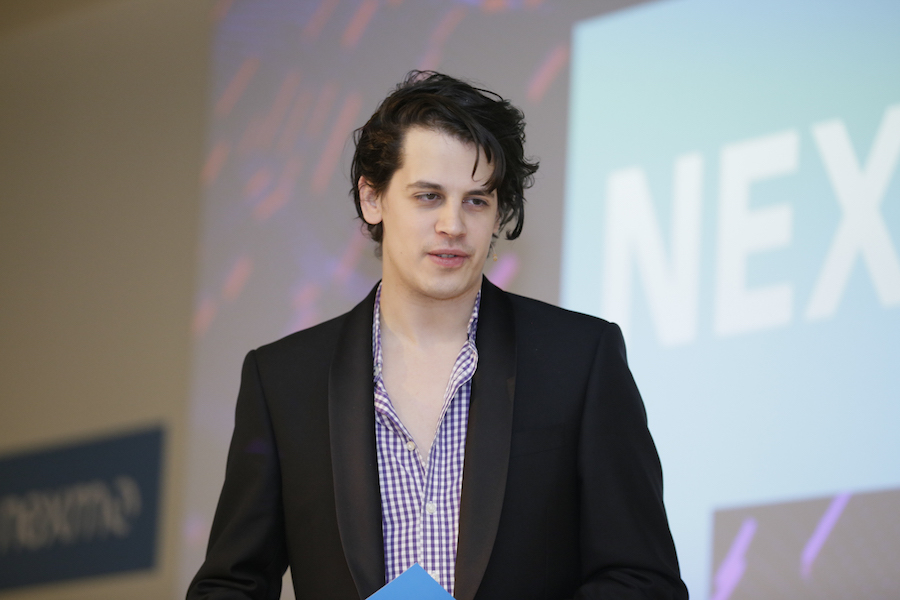 Davis College Republicans club to host Milo Yiannopoulos
Milo Yiannopoulos, the controversial ultra-conservative Breitbart News editor, will bring "The Dangerous Faggot Tour" to UC Davis on Jan. 13. The event, hosted by the Davis College Republicans (DCR) club, is free to the public.
Yiannopoulos, whose other upcoming tour stops include UC Santa Barbara and UC Berkeley, was the speaker most likely to be disinvited to colleges in 2016, according to the Foundation for Individual Rights in Education. In December, The Hollywood Reporter reported that Yiannopoulos had signed a book deal for $250,000 with Threshold Editions, an imprint of Simon & Schuster.
In the past, Yiannopoulos has railed against political correctness, feminism and Islam. He was famously banned from Twitter in July 2016 after a series of racist and sexist tweets aimed at African American comedian Leslie Jones.
"[Yiannopoulos] is known for discussing topics, both political or not, that may offend some people but not others," DCR wrote on the event page. "Please be aware of this when attending. Some topics may not be suitable for youth."
In a letter created by UC Davis graduate students, over 900 students, faculty, staff and alumni called for campus administrators and DCR to cancel the event, arguing that the hosting the event would go against UC Davis' Principles of Community.
"Milo Yiannopoulos is well known for his espousal of racist, sexist and Islamophobic hate speech targeted towards numerous members of our campus community," the letter read. "The use of campus facilities and resources to host and therefore legitimize a white nationalist runs completely counter to the stated goals of the University of California and serves as a direct threat toward traditionally marginalized groups on campus. If the University of California, Davis is indeed committed to 'maintaining a climate of equity and justice demonstrated by respect for one another,' then campus administrators must rescind the use of campus facilities for this event and condemn the presence of white supremacy on campus."
The letter further argued that by allowing Yiannopoulos to speak on campus, UC Davis administrators would foster discrimination in the campus community.
"We demand that UC Davis administrators remove Milo Yiannopoulos' platform for spreading hate and bigotry on our campus and issue a statement condemning white nationalist rhetoric within our community," the letter read. "Now is the time for our university to take a firm stand and prove its commitment to inclusivity and egalitarianism in the face of growing exclusionist movements throughout the United States […] the University administration is obligated to oppose discrimination and foster a safe campus climate 'to protect all members of our community [and] ensure their continued success at the University.' If they truly believe these words, the decision to cancel the Milo Yiannopoulos event should be an easy one to make."
According to Deborah Porter, the DCR political director and a fourth-year biological systems engineering major, the club anticipated the campus community's strong reaction to Yiannopoulos' visit.
"As a campus club open to challenging our community, we decided to host [Yiannopoulos] in order to allow our people the opportunity to hear about ideas, policies and theories that may be entirely alien to their background," Porter said via e-mail. "While the Davis College Republicans do not endorse Milo or his speaking points, we do believe that college is a period in life where students must be aware of others' beliefs and able to support their own values."
Porter hopes that community members from both sides of the political spectrum will come and listen to Yiannopoulos' talk with an open mind.
"We hope that liberals alongside conservatives attend Milo's talk with the purpose of pondering his ideas, asking difficult questions and promoting UC Davis as a place where we challenge the ideas set before us rather than blindly accepting them," Porter said. "As members of this community, and members of the Davis College Republicans, we invite all people to peacefully attend this event."
However, Amara Miller, a fifth-year sociology graduate student, who helped create the petition asking the UC Davis administration to cancel the event, believes that the right to free speech does not mean that a platform for hate speech should be allowed.
"Given that UC Davis is becoming more diverse every year and is an emerging Hispanic Serving Institution, [DCR's] choice to host [Yiannopoulos] and the UC Davis administration's choice to do nothing about the event are particularly disturbing and indicate an unwillingness to embrace the increasing diversity of our student population or serve the needs of these diverse students," Miller said via e-mail. "Free speech is not hate speech, and it's important to recognize that the rights of free speech can still be protected without providing a broader platform for the spread of hate and bigotry that legitimates, normalizes and tactically supports oppression."
Written by: Alyssa Vandenberg  — campus@theaggie.org