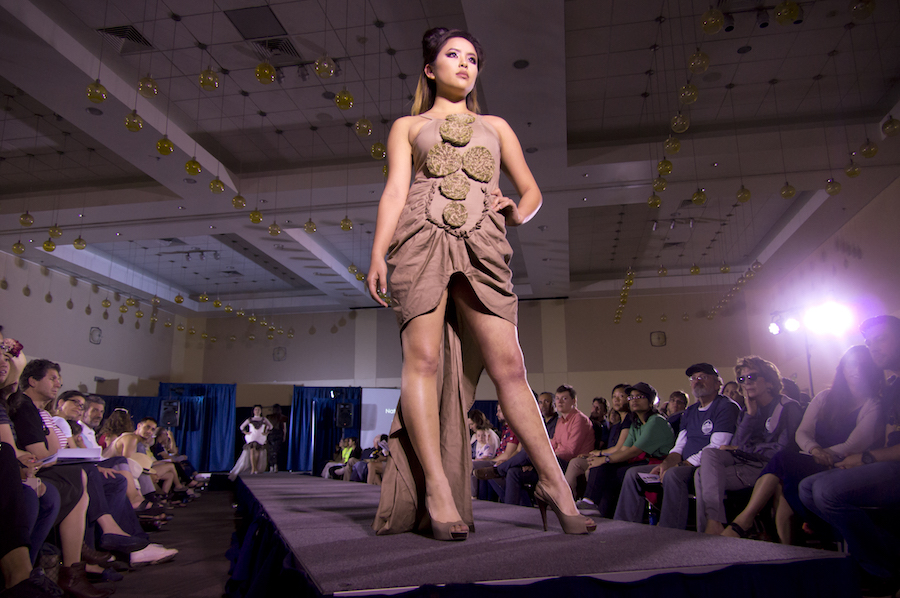 What new styles will be coming and going in the new year
With the arrival of a new year come new beginnings of every form: in life, in love, and, most importantly, in the world of fashion. As the trends of 2016 fade away — some we'll miss, some we'll be glad to see go — 2017 brings a fresh wave of different styles to try out, including bolder prints, the resurgence of stripes and the evolution of athleisure, just to name a few. Updating your wardrobe to the latest trends is a great way to revamp your closet and start feeling like your best self in the new year.
While minimalism ruled the runways and the streets for most of 2016, many are now leaning toward bolder statements, with an emphasis on more feminine looks. If the styles featured on the Spring and Summer 2017 runways last year are anything to go by, the 2016 trends of statement sleeves and ruffles are here to stay. Off-the-shoulder tops and statement sleeves were also huge in 2016 and are expected to stick around for the spring.
According to Elle Magazine, stripes are also back yet again this year. No matter how many times stripes go in and out of style, they continue to make comebacks. While plaid made a slight resurgence in 2016, the timelessness of stripes is expected to dominate the fashion scene in 2017 in all sorts of varieties and patterns. Additionally, bustiers, which were extremely popular in years past, are back this year, but now more as layering pieces rather than as pieces to wear all on their own.
"As soon as the weather starts heating up, I'm definitely going to be trying out fun new trends in the spring," said Emily Whitehead, a first-year political science major. "Spring and summer are the perfect time to experiment with your style."
Although Blair Waldorf once stated that "tights are not pants," she clearly did not anticipate the phenomenon of athleisure. Luckily for many college students, the obsession with athleisure is continuing in 2017, meaning that leggings and sweatpants will still be considered acceptable to wear outside and not just at the gym. With athletic-inspired pieces being designed by not only athleisure brands but also some higher-end companies and couture houses, it seems that the comfort of this ongoing trend is simply too great to pass up.
"I love wearing workout clothes to class or when I'm running errands because it's comfortable but still cute," said Addy Newman, a first-year global disease biology major. "It's convenient."
However, despite the fact that comfortable gym-wear is dominating the current scene, the traditionalism of denim will always reign supreme when it comes to fall style. According to Glamour Magazine, the fashion world seems to be shying away from the old popularity of the stretchy "jegging"-type fit, and is turning back toward a more traditional, vintage feel. Boot-cut and wide-leg silhouettes are also on the rise. In the fall of 2017, denim trends are expected to include all sorts of fun embroideries and embellishments that were growing in popularity near the end of 2016. Additionally, the nostalgic love for denim mini skirts will surely continue throughout the summer and into the fall.
"In my opinion, denim will never go out of style, so I'm really looking forward to the new trends, such as the more flared, old-school looks that will be coming this year," Newman said.
Written by: Sydney Odman — arts@theaggie.org