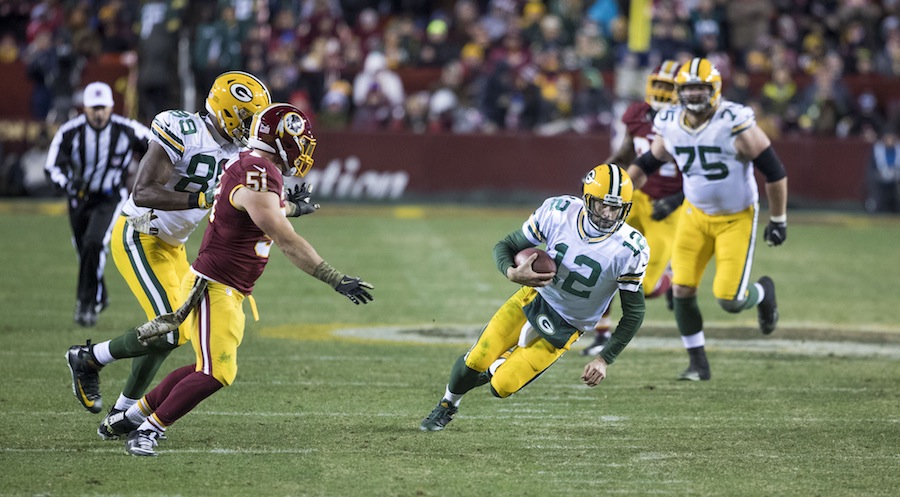 A round-up of NFL playoff competition
Heavy rains throughout Northern California meant one thing for every sports fan in the region this weekend: football, football, football. Unfortunately, there was not much to get excited about this time around.
The first game between Houston and Oakland didn't garner much excitement as Oakland was unable to enforce an effective game plan without star quarterback Derek Carr to fight against the top defense in the league. The game was seemingly over by halftime. On the other side of the ball, Brock Osweiler, the recent signee of a $72 million contract in the offseason, had his most encouraging performance to date, going 14-25 for 168 yards and two TDs (one rushing), as he has had a pretty miserable 2016 campaign.
The second game between Detroit and Seattle seemed to belong to the latter the whole time. While the game was within striking distance until the fourth quarter for the Lions, quarterback Matthew Stafford was unable to get the offense moving against the Legion of Boom and the Lions continued to hurt themselves with dropped passes throughout the game.
The Steelers had a very strong showing against the Miami Dolphins in a game with frigid weather conditions. Aside from the two fumbles and one interception from Dolphins quarterback Matt Moore, he looked pretty solid throughout the game. Unfortunately for the Fins, they relied too heavily on their emerging running back Jay Ajayi, who he wasn't able to replicate his Week 6 breakout performance against Pittsburgh — only rushing for 33 yards on 16 carries. Pittsburgh's usual suspects, Le'Veon Bell, Antonio Brown and Ben Roethlisberger, took over the game right out of the gate.
The last game between Green Bay and the New York Giants was primed to be the best game of the weekend, and it sure started off that way. Aaron Rodgers was struggling out of the gate and the Green Bay secondary looked feeble, but unfortunately the Giants' wide receivers couldn't take advantage. Both Odell Beckham Jr. and Sterling Shepard of the Giants dropped perfect passes from quarterback Eli Manning in the first half and they had to settle for field goals two separate times in deep Green Bay territory. The Giants defense looked fantastic in the first two quarters and it looked as if they were primed to enter halftime with a 6-0 lead, but unfortunately for the Big Blue, Green Bay's Aaron Rodgers was able to rattle off 14 straight points in the final 2:20 of the first half and didn't look back in the second, tagging on 24 more points.
The Divisional Round will hopefully provide more entertainment than this Wild Card round, which failed to produce any close games. While many expect Tom Brady and the Patriots to dismantle the Houston Texans, the other three matchups are arguably toss-ups.
Written by: Michael Wexler — sports@theaggie.org