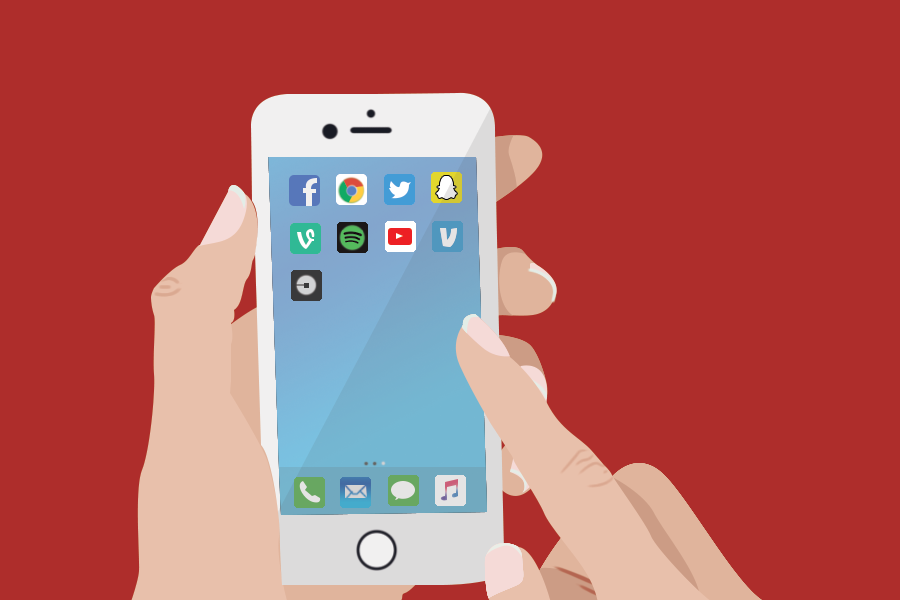 Anyone can be creative and artistic with these handy apps
What it means to "be creative" is difficult to nail down; it's entirely subjective and can take many forms. As kids, we were encouraged to be creative, whereas now, it has become a term that's often reserved for people perceived as creative. In fact, anyone can be creative! Check out these free apps for iOS and Android that offer the beginning steps and confidence to pursuing a new artistic hobby and to "be creative!"
HaikuJAM




This app gives users the chance to write stories and poems with people all over the world; you can write a line of haiku that will be added to by two strangers, or you can add to an existing poem. I decided to give it a go and hoped that I wouldn't destroy anyone's haiku, but the stakes are low and it's actually pretty fun! Once the poem is completed — which takes a few seconds — it's published on top of an image and features your name along with the other writers. I thought it was sweet to create a quick poem with strangers, and maybe collaborating with others can inspire us to think of new ideas and grow more confident in our artistic abilities.




Brainsparker




The goal of this app is to come up with creative solutions for problems. It first asks the user to think about their problem and to then "shuffle" and pick a card — this should ideally lead to a "spark" of new ideas and creative solutions. I picked a challenge — to be more creative — shuffled the cards, and was prompted to "walk around your space 5 times." Prancing around our tiny apartment did nothing for me, so I picked another card, which asked me to "imagine you're 80 years old looking back, what might be your biggest regret." This was somewhat terrifying, but it forced me to be a bit more creative about what I want to accomplish in life. This app would be fun to play with a friend, as it could lead to some conversations that might boost your creativity.

 Animatic




This app provides the tools to create a quick and simple animation that can be turned into a GIF! However, if you'd prefer to spend more time on your artwork, you can always revisit the original piece to make it as intricate as you'd like. What's wonderful about this app is that it allows you to explore your artistic side without carrying around paper and pen at all times. If you happen to be impressed with what you've created, you can continue to expand on your idea using real supplies.





4. FilmoraGo




Lastly, we have a video-editing app that lets you edit your films in unique and artsy ways by letting you add filters, effects, music and more. Considering how innovative and detailed it is, I was surprised by how simple it was to make these changes! My favorite option is the overlay that makes your video look and sound like a Golden Age Hollywood film. So, if you're interested in playing around with your existing videos and photos or creating new ones, I would recommend checking out this amazing app.





Honorable Mention:

Coffitivity




Some people need absolute silence when studying, while others prefer to be surrounded by the murmurs and coffee clinking of those around them to remain focused. If you are a part of the latter, and the CoHo is jam-packed, look no further than Coffitivity! The app has tunes like "University Undertones" and "Lunchtime Lounge" that mimic the sounds of busy cafes and restaurants while allowing you to listen to your own music at the same time. Although it's yet to be confirmed that these locations actually foster creativity, the added bonus for nosy people like myself is that you can't eavesdrop on anyone, so you can remain focused on your task in the comfort of your home.
Written by: Pari Sagafi — arts@theaggie.org