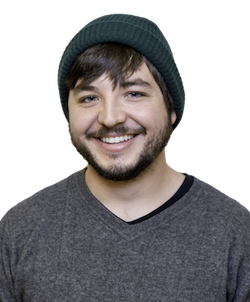 Aggies advised to pray their next in-class video doesn't also require sound
UC Davis has long been considered a magnet for some of the greatest scientists and engineers in the nation. Advancements in mass agriculture, clean energy and disease treatment can all be attributed to the geniuses, visionaries and prodigies who have graced these hallowed halls in the pursuit of knowledge.
Obviously, understanding is not in short supply here at Davis. But there is one piece of technology that stumps even the most elite professors — overhead projectors.
"I can't understand it — I can calculate Graham's Number to 1037, but I'm still trying to  figure out which input I should be using," an anonymous professor lamented
Experts estimate that faculty holding at least one doctorate lose an average of 10 percent of class time and 40 percent of students' respect while trying to display a PowerPoint presentation.
Some favorite troubleshooting techniques by these PhDs include: jiggling connections, asking students if they have an adapter for their laptop and pressing buttons on the media cabinet and projector remote indiscriminately.  
The California Aggie spoke with another professor who agreed to anonymously share his protocol in these situations: "The most important part of fixing the projector is looking cool and relatable to students. Say something really funny like, 'Well, I guess class is cancelled' or 'Is it dark in here or is it just me?' These shining gems of humor really help distract students from the fact that I'm wasting their tuition at a rate of around $77 an hour."

The Aggie also got an additional perspective from a professor in the Engineering Department.
"Projectors work by filtering illuminated images through a lens," said Professor Dean Brownlee, who specializes in light. "Seems simple, right? Wrong. Very wrong. Extremely wrong. Projectors involve protons, electrons, neutrons, wires, chips, science, circuits and protons. It's for these reasons that projectors have been noted by professors as the most cutting-edge pieces of machinery in the world — possibly the universe."

UC Davis' motto is "Fiat Lux," Latin for "Let There Be Light." Aggies are advised to pray that their next in-class video doesn't also require sound.
Written by: Parker Nevin — phnevin@ucdavis.edu