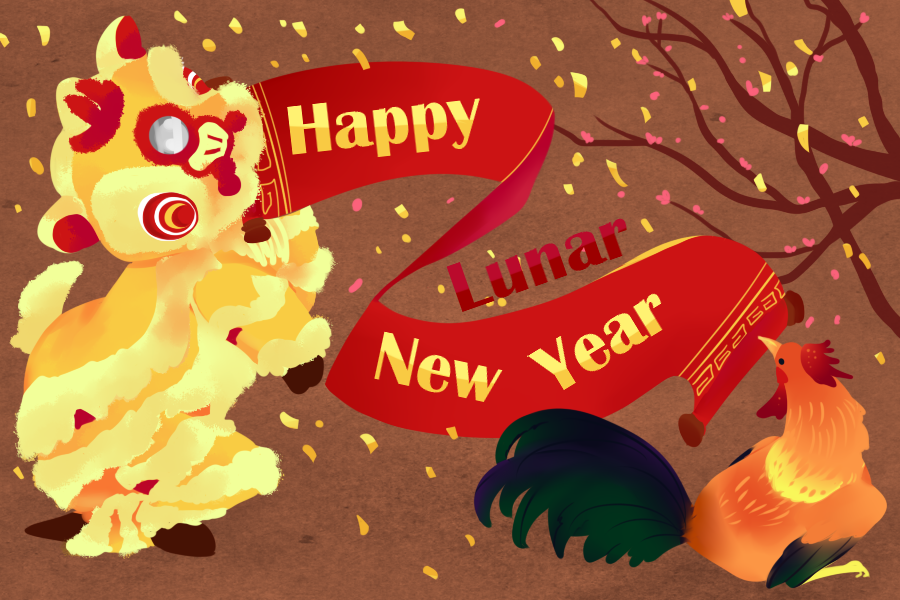 Chinese New Year inspires community
For Chinese American and international Chinese students at UC Davis, celebrating the Chinese New Year in America and away from home means changing things up a bit.
Celebrations begin on Jan. 28 and continue for an entire month. Most students in China get this entire month off of school in order to prepare for the final feast and celebration. That is not the case at UC Davis; therefore, students have adjusted their festivities this year.
Yinquo Qin, a first-year math major from Zhengzhou, China, has adapted her usual plans for the New Year.
"When I was living in China I would spend the New Year with my family, even my grandparents came," Qin said. "And we would go back to our hometown and we would eat a lot of food together, just like Thanksgiving here. This year several of my Chinese friends and I have decided to come together and make dumplings."
Dumplings are one of the main things about the holiday that Qin will miss, along with catching up with her relatives. One of her favorite memories is from last year, when she went to Shanghai.
"We always have fireworks on Chinese New Year's Day, but in the big city the fireworks were amazing," Qin said.
Another first-year who will be spending the new year with her friends instead of family is Jiawei Hu, a computer science major from Hefei. One of her favorite memories of New Year's is visiting her great uncle in Hunan.
"[Hunan] is in the South of China, so they have different traditions than in my city, and [in Hunan] the weather is usually just like in Southern California so it's really nice," Hu said.
Hu is part of the Chinese Student Scholar Association (CSSA), which is the main coordinator for Chinese cultural events. This year the CSSA will host a spring festival gala in the Mondavi Center.
Other events in addition to the gala will take place on campus during Chinese New Year, including performances by the Golden Turtle Lion Association (GTLA). This year, GTLA will be performing at the International House for students and in a parade on Jan. 21 at the Mary L. Stephens Library.
"It just gives me so much adrenaline whenever I perform, to come out of the lion at the end and just have everyone clap for you and to hear the screams and cheers when you do an amazing stunt they don't usually see — it's just this rush," said Jennifer Tran, a fourth-year aerospace engineering major and GTLA president. Tran has been performing since eighth grade and sees lion dancing as a break from everyday life.
"It's a great workout, it combines a lot of martial arts, as well as this animalistic way of moving, so I thought that was really cool, and it's really amazing to be in touch with your culture," Tran said.
The team increases their usual five-hour practice to seven hours per week to prepare for performances. Its members practice extensively with benches to gain the height necessary to perform a variety of stunts.
"The hardest part is being in sync with the other person because you can't see them, to get the timing right and land all your stunts and all your movements without seeing the other lion," Tran said.
Another member of the club is Steven Chu, a 2016 graduate in neurobiology, physiology and behavior. He joined the association last year after being introduced to the craft by Tran. He emphasizes that the GTLA deviates from the traditional form of lion dancing and adds a modern twist by including more stunts.
"It's different than what people usually see in the festivals: there they usually parade and show off, but here we have a more performance aspect too," Chu said. "When you look into it, there's a lot of creativity and athleticism, and those are the things that drive me forward with it."
Similar to Tran, Chu believes the real payoff for his dedication is the public's reaction.
"You are bringing to life an object. A lot of people's first reaction is that it is really cute, and those type of interactions can brighten someone's day in terms of the performance," Chu said.
For more information about the Golden Turtle Lion Association see their Facebook page or its website.
Written by: Abigail Wang — arts@theaggie.org