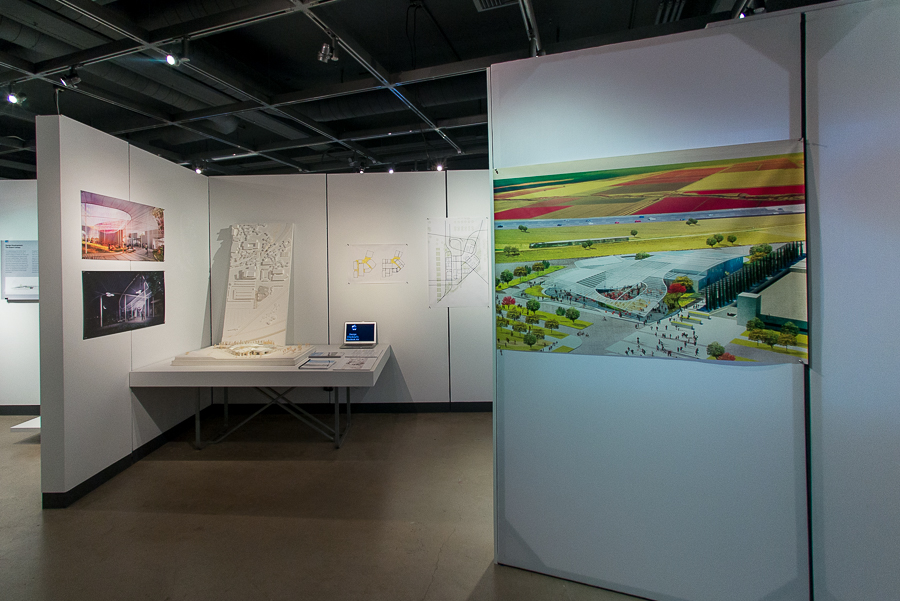 Learn more about your campus museums
With the grand opening of the Manetti Shrem Museum, other on-campus museums may have been overlooked. Here's a short list of other UC Davis museums, whose focuses range from insects to activism to design.
Many UC Davis students may not know about the unconventional Bohart Museum.
"People find us by accident," said Lynn Kimsey, the Bohart Museum director. "Everybody in the Sacramento Valley area with a kid knows about us, and almost nobody on campus does. I can't explain it. It's hard to become well-known on campus."
Insects may not be everyone's favorite topic, but the Bohart Museum, UC Davis' museum of entomology, might be able to change that. Researchers at the museum dedicate themselves to teaching people about the importance of insects in ecosystems.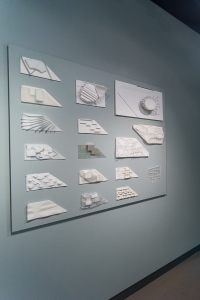 Upon entering the facility, one will notice that it resembles more of a research platform than a typical museum setting — because that is exactly what it is.
"We are a research museum, meaning we have specimens that are collected all over the world by various people," Kimsey said. "One thing that's different about us is that this is probably the only insect collection in the world that invites the public into the collection."
The museum contains about 7 to 8 million specimens of terrestrial arthropods that are in some part open to the public. Given the stigma surrounding insects, one of the museum's primary goals is to educate people — especially youth — and serve the campus community.
"One of our real strong emphases here is to educate people — to show them in a very harmless and careful way exactly how important insects are, how [they can be] dangerous or not, how we can live with them and really can't live without them," Kimsey said.
The Bohart Museum not only displays an immense collection of pinned insects, but it also allows guests to interact with live ones as well.
"We have a petting zoo, that's what we call it," Kimsey said. "We have kids come here. We hold the animals out to them to make them feel comfortable."
The insect petting zoo serves as a method of education for people who are afraid of insects, allowing them to feel more comfortable with them.
Another lesser-known campus museum is the C.N. Gorman Museum. Located in Hart Hall, it is entirely student-staffed and hosts quarterly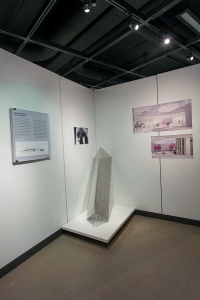 exhibitions featuring contemporary indigenous art. With the recent protests of the Dakota Access Pipeline, the Gorman Museum is exhibiting pieces related to this issue.
"There's 15 artists in this exhibit all addressing issues of indigenous protest and prayer and ongoing acts of resistance," museum curator Veronica Passalacqua said. "The Dakota Access Pipeline is heavily featured and all of that is extremely recent and relevant. We have a range of artists. There's three UC Davis faculty, students, alumni and indigenous artists in the show."
The museum also serves as an educational and interactive platform for students interested in the exhibitions.
"We will be having some public events that will be announced soon on our website," Passalacqua said. "In relation to this exhibit we will be having an academic panel to discuss some of the issues. Towards the end of the quarter we will have a student-led event that will [offer] screen printing and spoken word."
With the arrival of the Manetti Shrem Museum this past fall, the UC Davis Department of Design, in partnership with the Design Museum in Cruess Hall, organized an exhibition revealing its painstaking design process.
"Everyone was so cooperative and generous in lending us things that are very beautiful and a little fragile," said Mark Kessler, the Design Museum curator. "Although these materials will be sent back, I hope that the documentation of this exhibit serves as a long-term archive for this museum. Most of the buildings in UC Davis are like fortresses […] guarding against the elements. They're precast concrete, very heavy and sometimes very ponderous."
In contrast to other UC Davis buildings, the Manetti Shrem is more open to the atmosphere and the elements.
"This is the opposite of that. In this building, the grand canopy — which is a signature feature — embraces the summer sun and the winter rain," Kessler said. "There's really no wall or bounding facade that you have to penetrate to get into the building."
The museum's grand canopy also beautifully resembles UC Davis' cultural values of friendliness, openness and growth, making it a work of art that can resonate with faculty, students and alumni for years to come.
"The grand canopy was inspired by the Central Valley landscape," Kessler said. "If you look up at it, you can kind of recognize this kind of quilt that is similar to the quilt of separate plots of agriculture land. This generated a kind of metaphor surrounding the idea of cultivation. Just like in agriculture you cultivate crops, on campus you cultivate young minds."
Tim McNeil, a professor in the Department of Design and director of the Design Museum, wants students to know one thing about design: it is not just art.
"Most people interpret is as more of an artistic field, but it's actually a really interesting mixture of the arts, sciences and social sciences," McNeil said. "If you look at a lot of innovative products, design is what's making them successful. Design isn't just about making it look nice, but it's also about making it work really well."
Written by: Becky Lee — arts@theaggie.org