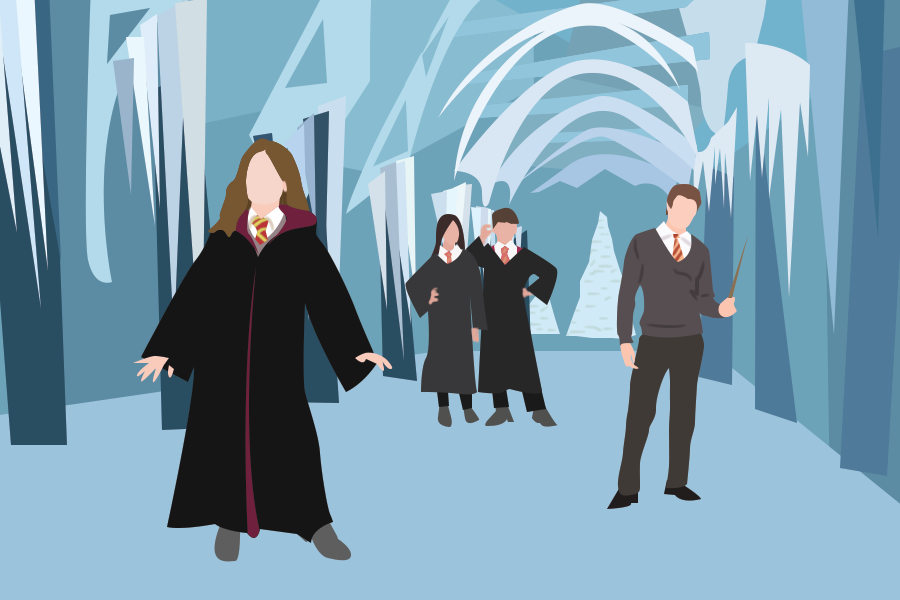 The Davis Alliance to host Annual Yule Ball at the CoHo
Ever dreamed of taking part in the dazzling, magical world of Harry Potter? If so, the Third Annual Charity Yule Ball hosted by UC Davis' Harry Potter Alliance, the Davis Alliance (DA) will be the perfect opportunity to escape from reality and waltz into a world of magic.
"[DA] use[s] the lessons learned in the Harry Potter books to advocate for the changes in our communities. Some of the topics we cover in our meeting include bathroom justice, gender equity and community support through involvement," said David Chambers, a second-year gender, sexuality and women's studies major, DA vice president and coordinator of the Yule Ball. The Davis club is just one of the many chapters of Harry Potter Alliance, an organization formed in 2005 to engage Harry Potter fans in social justice issues.
"We're kinda like a Dumbledore's Army in the muggle world," said Katie Mignola, a fourth-year animal science major and DA community service and fundraising coordinator.
The DA hosts Yule Ball every year not only to dance and celebrate their love for Harry Potter, but also to uphold the group's mission of community service and social justice. This year, all the proceeds from the ball will be donated to Med & Food For Kids, a non-profit organization dedicated to "saving the lives of Haiti's malnourished children and other nutritionally vulnerable people."
"When it comes to choosing the organization, […] Katie thoroughly researches a few organizations. She tries to find organizations that align with the Davis Alliance's goals and that also use their donations appropriately to what their mission is," said Julissa Larios, a second-year civil engineering major and the club's publicity coordinator. "This year she came up with four organizations that we then voted on, as a club, to decide who the final organization would be."
The group has gone through tremendous effort in planning and preparing for the event. They always try to improve the ball experience for attendees by making more elaborate decorations, offering better raffle prizes (the prize this year will be a cake from Let Them Eat Cake) and listening to previous attendees' feedback.
"One way that this Yule Ball will be different is that our tickets will be cheaper so as to avoid the overpricing sentiment expressed by many last year," Chambers said. "Additionally, we will be improving our decorations and music selection so that the Yule Ball experience is enjoyed by more."
Mignola is mostly looking forward to the giant cauldron of Bertie Bott's Every Flavour Beans.
The third Annual Charity Yule Ball will be hosted on Jan. 28 from 7 to 10 p.m. at the CoHo. Tickets are $7 each and can only be purchased in advance. For more information about Yule Ball, please visit its Facebook event page, or visit the Davis chapter's Facebook page.
Written by: Betty Wu — arts@theaggie.org