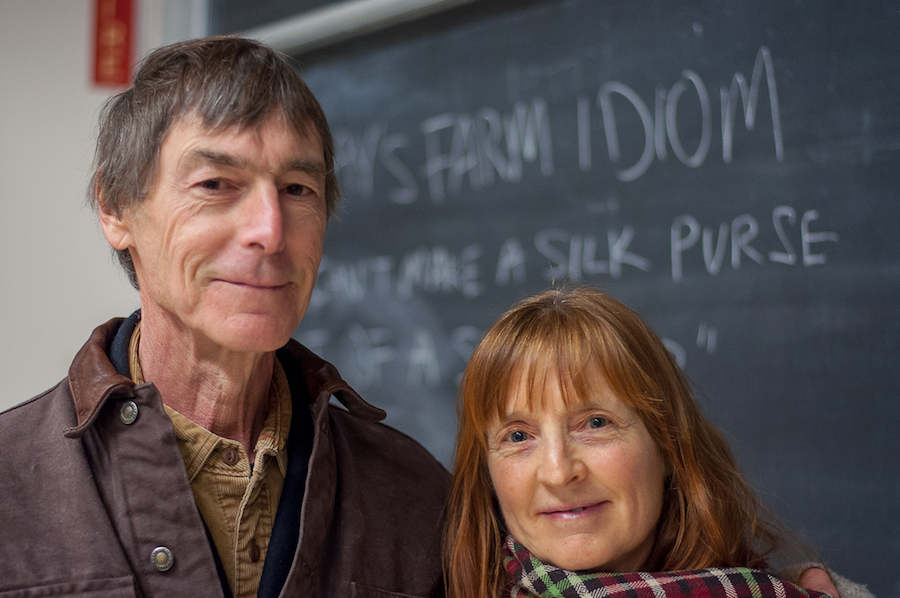 Check out the books below for some potential inspiration
Books can have deep and profound impacts on the reader, spanning content, time and place. And if we're lucky enough, they may even help us find the right career. Faculty members Jennifer House and Kristin Kiesel shared their favorite books and the ones that contributed to them finding their professional paths.
Kristin Kiesel
Kiesel is a lecturer in the Agricultural and Resource Economics Department with an emphasis on teaching and research. She has been teaching for eight years, and recently received a USDA grant with her colleagues to promote a "farm-to-fork" food business incubator in Sacramento. She is currently reading My Life on the Road by Gloria Steinem and The Attention Merchants by Tim Wu and teaches Intermediate Microeconomics and Environmental Economics.
Books that contributed to pursuing profession:
"I love books and there is always a stack of them next to my bed. Children's books had the biggest influence on me, the stories my parents read to me. I wanted to write my own, to explain the complex world around me in a playful way when I started studying. A number of these were German classics and fairy tales. My all-time favorites are Pit Pikus und die Möwe Leila by Friedrich Wolf and Der Tannenbaum by Hans Christian Andersen. Maybe these powerful stories influenced me in wanting to become a teacher.
Then came the classic novels of the 18th, 19th and 20th century: Goethe, Tolstoi, Feuchtwanger, Mann, Hesse, etc. One that shifted my focus from literature towards social science as a field of study was Friedrich Schlegel's Lucinde. In addition to being an autobiographical love story, it is a complex social critique of its times. Reading the news in addition to getting lost in these books and being curious about the underlying causal relationships is probably why I ultimately ended up studying and teaching Economics."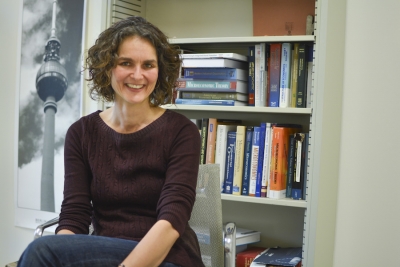 Favorite Books:
"There is a long list of novels I deeply cherish and enjoy knowing that I have them on my shelves. Some I have re-read over the years such as Milan Kundera's Unbearable Lightness of Being while some are more recent additions, like Anthony Doerr's All the Light We Cannot See. With my now-teenage daughter, we regularly return to those childhood classics already mentioned and added a couple new ones over the years (like Dr. Seuss' Oh, the Places You'll Go!). And then there are my art and poetry books. On top of that list are books about my favorite painter — Paul Klee — and poems by Rilke. I never fail to get lost in these, even for a little while."
Jennifer House
Professor Jennifer House teaches a farm management course once a year with her husband, Professor Greg House, and their son Henry. All three attended UC Davis, and Jennifer and Greg met in a Pomology class. The family founded Coco Ranch near Davis, where they specialize in organic apples and other fruits, and also own a consulting business called House Agricultural Consultants.
Books that contributed to pursuing profession:
"As a young agricultural student sorting out the ways of the world, I was inspired and shaped, as so many are, by philosopher-farmer Wendell Berry's collected essays in 'The Long-Legged House' and 'The Unsettling of America.' Then, belatedly, I began reading his fiction, starting with Jayber Crow, a decades-long witnessing of 20th century economic and social change from the perspective of a small-town barber. I continue today to reflect upon that very human story. I gave the book to my farmer husband Greg; he read the four-hundred page novel to the last page, sighed and went back to the beginning to read it again!"
Favorite Books:
"When my life gets crazy-busy and I just want to be elsewhere, I escape into the science fiction worlds of wise woman Ursula K. Le Guin, daughter of writer anthropologist Theodora Kroeber and UC Berkeley anthropologist Alfred Kroeber. Depending upon the weather, I read from 'The Birthday of the World,' 'A Fisherman of the Inland Sea,' or 'Four Ways to Forgiveness' — short story collections, often interwoven, with time travel, ancient civilizations, cultures in collision, colonization, decolonization, detailed agricultural scenes, mystery, longing, human struggles and brightness, all there."
Written by: Pari Sagafi — arts@theaggie.org