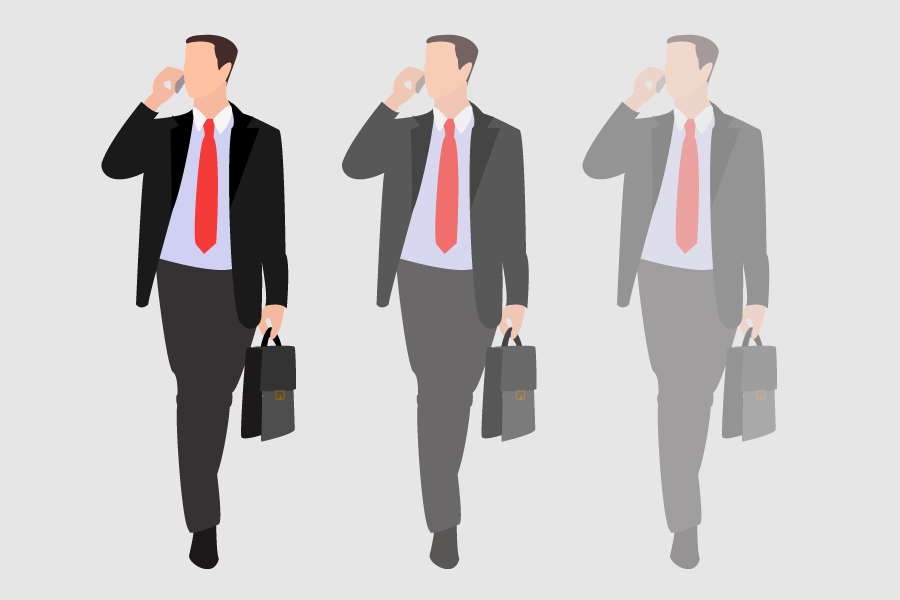 UC Davis students, alumni enter entrepreneurial world with apps, companies
Nicholas Doherty started creating apps when he was in high school. Now, as a third-year computer science major at UC Davis, an app which he started on in his senior year of high school has surpassed 300,000 users.
Study Cal is a student-planning app that allows users to track their academic progress by recording classes, grades, assignments and other school-related materials. Study Cal acts as both an academic calendar and a grade calculator.
"It was supposed to help me senior year so I wouldn't get senioritis," Doherty said. "It took off from just a small project and turned into this big thing."
Doherty's other major app, Aggie Health, creates a system for users to track their eating habits in the UC Davis Dining Commons. Students can select the foods they have eaten from the dining commons menu, and the app will generate the amount of calories and nutrients consumed.
In creating both Study Cal and Aggie Health, Doherty, who started programming before his freshman year of high school, has learned about not only the app development process, but also the entrepreneurial side of starting a business as a student.
Last year, Doherty coordinated with UC Davis to market the Aggie Health app around campus.
"I made [placards] and I ran around one day putting them in the [dining commons]," Doherty said. "That night I […] watched everyone going up to get food. They would see the sign and they'd point at it and they'd look at their friend and they might talk about it. The next morning I'd wake up and check the download [statistics] and I'd see that hundreds of people had downloaded it. That was really cool, to see all that hard work actually […] have an effect."
For app developers and aspiring businesspeople in the making, Doherty advises that they be persistent.
"It takes a lot of time to get good at anything, and being a programmer, app developer or designer is just like that," Doherty said. "I think […] the reason that I was successful […] is because I kept with it for so long and I never gave up."
Another millennial-founded business that originated in Davis is Caravan, a ride-sharing app that simplifies the process of finding inexpensive transportation.
Shane Smith, the founder of Caravan and a UC Davis alumnus, found ridesharing groups available on Facebook and other sites to be "very unorganized and a bit of a mess." Starting development in June 2015 and launching the app in August 2016, Smith built a team that included designers and engineers to help him finish the product that began from his own programming.
"I […] learned a ton," Smith said. "I learned a bunch of new technologies. I learned how to work with a team [and] how to hire people. [I learned] a great deal of professionalism. What it really gave me was something to talk about, […] a product to call my own. My goal was to be self-employed — it still is."
While Doherty and Smith work with students' technological needs, other young entrepreneurs find business in areas such as alcoholic beverages. UC Davis alumni Ian McCaffrey and Chris Borges founded Crew Wine Co. in the fall of 2014 while still at university.
"There's a lot of history in wine," McCaffrey said. "[It's] a product that stands as different from food and art but at the same time [is] both."
Crew Wine Co., which has so far produced two collections of wine, currently hand-sells to restaurants and retail groups located around the Bay Area. McCaffrey and Borges produced their first round of wine in 2015 and now focus mainly on white wines and rosés.
"We're happy-go-lucky guys," McCaffrey said. "Our wines […] portray that because they're playful […] and tasty and delicious. [They're] summertime poolside wines."
Despite a lot of hard work, Crew Wine Co. has faced many obstacles in terms of promoting and advancing their business.
"Communication is an underlying theme that, in the world of business, you really undervalue […] until you actually need something done […] in someone else's hands," McCaffrey said. "It's [also] difficult to be able to start a business out of pocket.The other thing with young businesses [is] the credibility or bias [people have] against you based on your age, disregarding how much passion you have for something. It's a bummer sometimes for people to look down on you and not take you seriously."
Regardless of the challenges that many young entrepreneurs may face, the learning process and personal benefits seem to give value to the hard work endured.
"I think that there are two kinds of things in life," Doherty said. "There are things that you have to push and things that pull you. I think I found the thing that pulls me, something [where] I wake up every day and I want to do it, and I hate when I have to stop and go to class or go to the gym. I feel very grateful for that."
Written by: Allyson Tsuji – features@theaggie.org