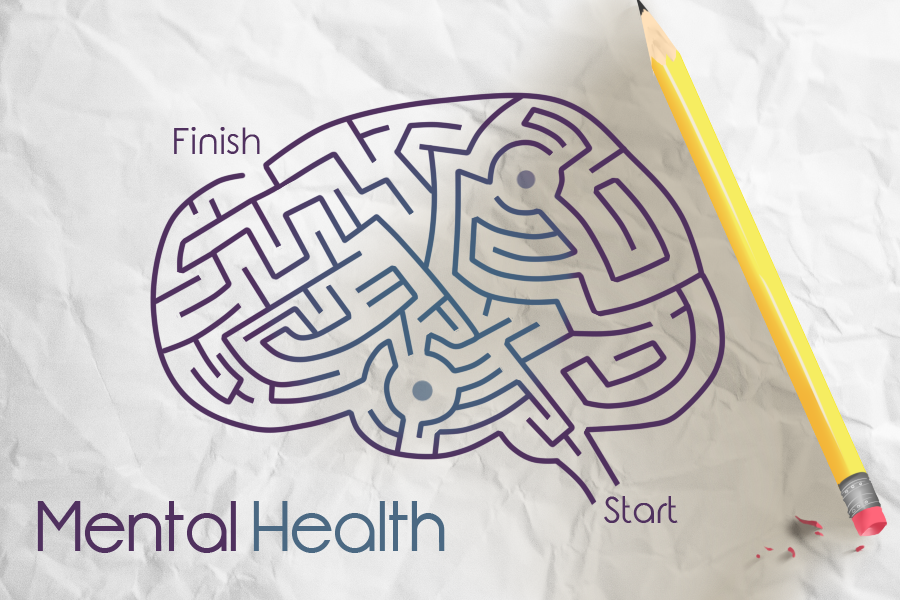 Conference aims to destigmatize mental health, inspire students to engage in mental health work
UC Davis will host its first ever mental health conference at the UC Davis Conference Center from 9 a.m. to 8 p.m. on Feb. 5. The UC Davis Mental Health Conference "aims to engage students in destigmatization and education efforts, prompt attendees to organize around mental health issues and offer them the opportunity for self-reflection and healing through mental health discourse," according to its event page.
The idea to host a conference at UC Davis began after a delegation of 16 students were sent to UC Irvine for its mental health conference in May of 2016, using funds from the Division of Student Affairs. UC Irvine, UC Santa Barbara and UC Los Angeles already have mental health conferences. After the conference, Davis attendees of the Irvine conference approached ASUCD Senator Samantha Chiang, a third-year English and psychology double major, to help organize a conference at UC Davis. Chiang, who has worked on mental health efforts and helped orchestrate the trip to Irvine, became the founder and director of UC Davis' conference.
Chiang spoke with Associate Vice Chancellor Milton Lang from the Student Affairs Office of the Vice Chancellor in May of 2016 and was able to secure some funding for the conference. She then reached out to students to help put the massive event together and warranted the help of eight board members.
Over 150 people will attend the conference. Due to limited funding, 125 attendees were selected through an application process that took place online from late December to early January. 50 people were selected on the basis of personal need and the remaining spots were allocated based on ability to help give back to the community. The conference will include workshops, panels and performances from student groups as well as opening and closing remarks.
Students and professionals will run the workshops. Those involved come from departments of ASUCD such as the Office of Advocacy and Student Representation, the Gender and Sexuality Commission, the Tri Co-ops and the Asian American Studies Department.
Workshop topics include race and ethnicity; sexual assault and mental health; Question, Persuade and Refer (QPR) certification for suicide prevention; student leader mental health; body positivity/disability; LGBTQIA mental health and spiritual healing.
There will also be two panel sets. Panelists include nine panelists who applied online, three psychologists from UC Davis Counseling and Psychological Services as well as administrators. The administration panel includes the director of Student Health and Counseling Services and the director of Academic Satellites. The speakers are Monica Porter from Disability Rights Advocates and Juliet Forbes from Crisis Text Line.
"We want this to affect people beyond the scope of the conference," Chiang said. "We tried to choose workshops and panels that would give people the ability to take this outside. […] we really wanted to be able to inspire people to do more mental health work and really break down and destigmatize student mental health."
Chiang has been a vital part of bringing the conference together. Her platform in ASUCD is focused on mental health awareness and providing benefit academic and mental health communities. The conference has been her largest undertaking so far. In May, she and her associates are planning to dedicate the full month dedicated to mental health awareness.
Written by: Jayashri Padmanabhan — campus@theaggie.org