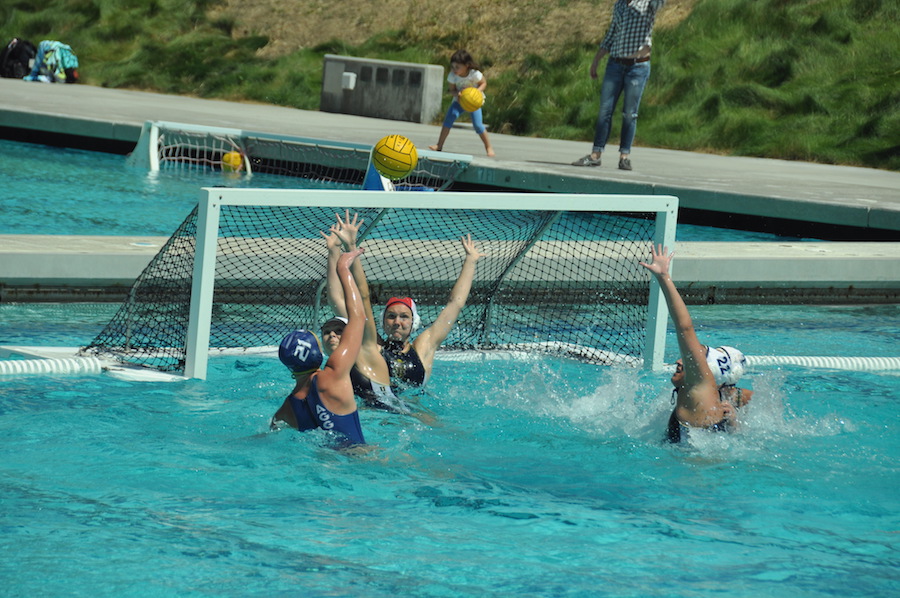 With an early record of 0-4, the Aggies look to turn play around
It is no secret that consistency is key in developing a program that finishes at the top of the standings year after year. Unfortunately for the UC Davis women's water polo team, the Aggies have slowly turned around their performance, but not in positive direction. The Aggies have a current overall record of 0-4 in the 2017 season, a fall off from where they were at this point in 2015 (1-3) and in 2016 (3-1). They finished last season ranked 16th overall by the NCAA.
Even though the team has not performed well early on this season, it is important to look at some of the key differences between this season's and last season's teams. Most notably and perhaps the biggest blow to the Aggies are the five seniors from last season who were huge in contributing to the team's overall stats and winning performance. The 2017 season starts with almost an entirely-fresh team with the loss of the five seniors and absence of junior center Carla Tocchini, who is redshirting the 2017 season. Last season, she contributed 43 goals and earned All-Big West honorable mention. While there are a class of veteran sophomores and juniors on the team, they are joined by mostly freshman and sophomore players who look to grow the team into the Big West competitors they have proven to be in previous seasons.
There are still players to watch out for this season, however, such as senior utility Hannah Harvey, who had 39 goals with 21 assists, 36 steals and earned All-Big West honorable mention in 2016. Freshman goalkeeper Caitlin Golding is most likely going to be the one looking to replace last year's senior goalkeepers Haley Cameron and Olivia Husted, who both helped set a team record of 314 saves. Golding will share some time in the net with senior Avery Dotterer. Freshman attacker Kathleen Schafle is the young offensive threat to watch this season. Her height (5 foot 11) and speed helped her earn 146 steals at Vintage High last year. Chloe Robinson, a freshman utility and All-Southwestern League honoree for Temecula Valley should be a strong left-handed threat for the Aggies. Finally, freshman attacker Ariana Momen, originally from British Columbia and who played for Canada's U-17 national team, will be the fastest swimmer on the UC Davis women's team.
It seems that all that is needed for this struggling UC Davis women's water polo team is time to know the system and grow into a threat, and, under USA Water Polo Hall of Famer Jamey Wright as head coach coming into his 34th season at UC Davis, this team could grow into a strong Big West competitor.
UC Davis Women's Water Polo Compared Stats: 2015-2017
| | | | |
| --- | --- | --- | --- |
| | 2015 Season | 2016 Season | 2017 Season (In progress) |
| Overall | 19-4 | 17-3 | 0-4 |
| Conference | 2-3 | 2-3 | 0-0 |
| Home | 11-2 | 7-2 | 0-0 |
| Away | 1-2 | 1-2 | 0-1 |
| Neutral | 7-10 | 9-9 | 0-3 |
| Seniors graduating after season | 3 | 5 | 4 |
Written by: Ryan Bugsch  — sports@theaggie.org