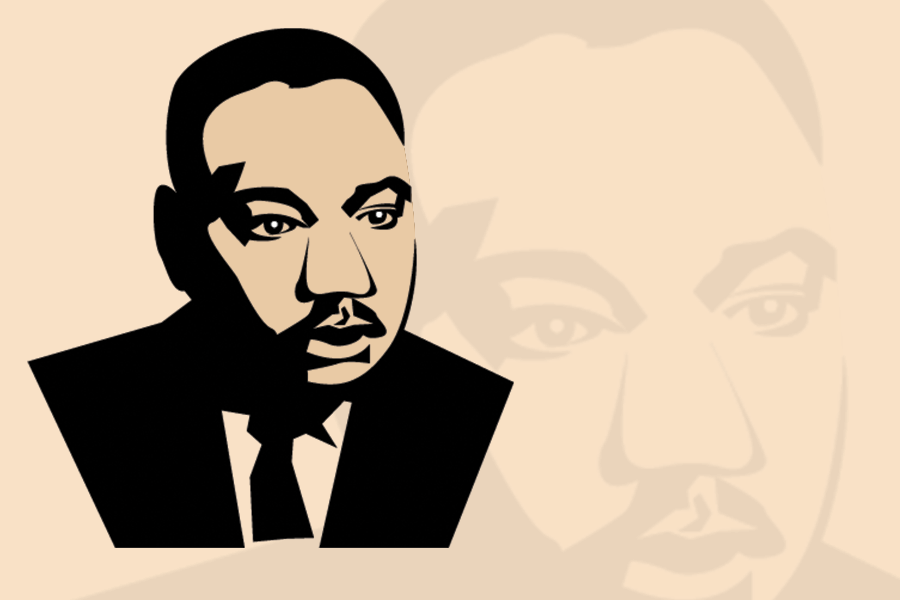 The City of Davis hosts festivities in honor of Martin Luther King Jr. Day
On the morning of Martin Luther King Jr. Day, Jan. 16, the City of Davis gathered to celebrate the life and accomplishments of Dr. King.
The 23rd annual Dr. Martin Luther King Jr. Celebration was presented by the Davis Human Relations Commision and the City of Davis.
According to its website, the Davis Human Relations Commission works to "build a community where relationship among diverse peoples are valued by all, discrimination and hate are not tolerated, the voices of the voiceless are heard."  
Members from all over the Davis community were invited to gather for this annual event. The festivities began at the Varsity Theater located in downtown Davis, where Mayor Robb Davis welcomed the community to the event.
"It's an honor for us as a city to be able to host people from Davis and beyond to this event," Davis said.
A keynote address was presented by Garth Lewis, an educator for the past 22 years and assistant superintendent of instructional services for the Yolo County Office of Education.  
In his keynote address, Lewis highlighted Dr. King's beliefs in light of the bigotry seen in today's political environment.
"Today's theme, [Justice Everywhere:] Speaking Up for JUSTICE in a Climate of Intolerance, is a very appropriate call to action," Lewis said. "For, when freedom and justice are taken for granted, they are threatened. These basic human rights are vulnerable to be abused by those with power with impunity. In the words of Dr. King, 'Injustice anywhere, is a threat to justice everywhere.'"
Readings from the Parents of African American Children Davis Group and music by Marque Cass, Aleta Simone and the Davis Freedom Singers were also featured at the event. The event closed with the Davis Freedom Singers leading attendees in a symbolic "Freedom March" through downtown Davis, ending at the E Street Plaza. Participants performed classic peace and freedom songs throughout the concluding march.
The event was recorded by the Davis Media Access and video can be found on its website.
Written By: Dianna Rivera – city@theaggie.org