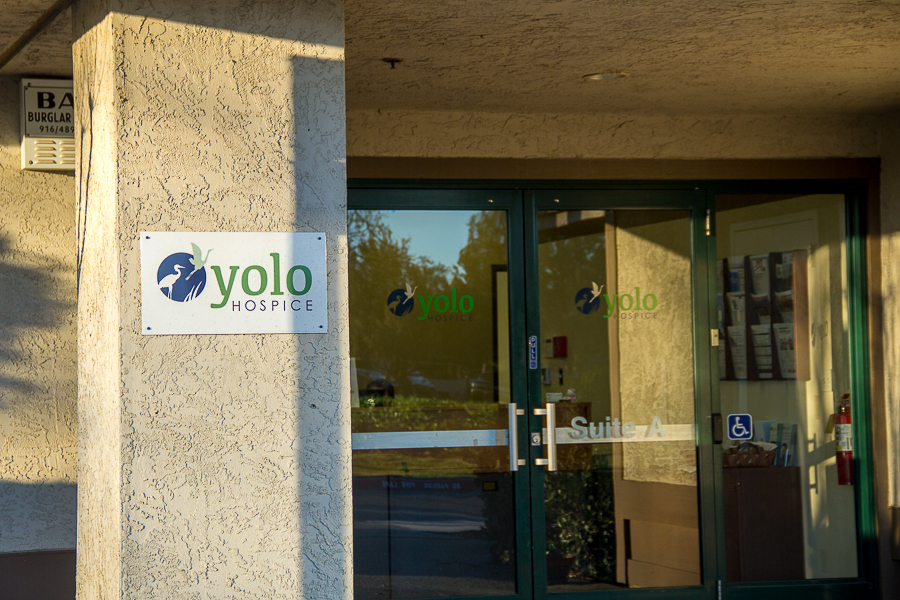 Davis Sunrise Rotary Club grant benefits Alzheimer's patients at Yolo Hospice
After years of planning and working to obtain the necessary funding, Yolo Hospice received a $1,500 grant from the Davis Sunrise Rotary Club, enabling it to become a Music & Memory Care Certified Organization. This distinction allows Yolo Hospice to provide its patients with iPods and music. Studies have shown that patients with Alzheimer's or dementia who listen to music are more likely to retain their memories.
In order to become a Music & Memory Care Certified Organization, a pre-certification webinar must be watched. The cost for one year of certification plus five iPods is $1,000. However, there are various other costs associated with the program other than the initial amount. Yolo Hospice asked its volunteers to look for funding through donors, and it ended up obtaining $1,500 from the Davis Sunrise Rotary Club.
"The grant was wonderful and very generous," said Sheryl Mahoney, a marketing and communications specialist at Yolo Hospice. "It does not cover the total cost of the program, however. We are a nonprofit, and this relies on philanthropic support."
Patients with Alzheimer's or dementia are given a playlist, tailored to their individual personalities and based upon their past. Family members and friends are asked to determine the music style, since the genre of music doesn't affect patients' ability to recall information; rather, the music should be something that each person can personally connect with on a deeper level. Each patient is then given two playlists, one calming and one upbeat, with 10 to 15 songs each from iTunes.
"You figure out an individual's specific likes of their music, so their favorite song and the memories about the pieces of music, not necessarily the genre," said Nancy Johnston, the social work and spiritual care manager at Yolo Hospice. "It's more about them connecting to their past in their music."
Although music isn't said to be a complete cure for Alzheimer's or dementia, it does help  bring some of the patients' memories back for the time being.
"[Patients are] encouraged to use iPods before bathing or bed," Johnston said. "Medication is used less and music is used more, because music is more effective. Music is one of the major contributors to the quality of life."
The Music & Memory Care Certified Organization has proven to be beneficial for the Yolo Hospice in aiding those with Alzheimer's or dementia.
"Alive Inside" is a documentary by Dan Cohen, founder of Music & Memory, in which he tries to prove that, through music, people can regain some of their past memories and rediscover a part of themselves. This commended cinematic piece was shown at the 2014 Sundance Music Festival and won the Audience Award.
There will be a local event in the spring showing this documentary, and all are encouraged to attend to learn more about the organization. Yolo Hospice is also looking for additional donations, whether they are in the form of new or gently used iPods or monetary contributions.
"The program guides caregivers to create personalized playlists on iPods," said Elena Siegel, an associate professor at the UC Davis Betty Irene Moore School of Nursing. "These personalized playlists can be used to help residents with Alzheimer's, dementia and other cognitive and physical challenges reengage and reconnect with their world through familiar music-triggered memories."
Written by: Kaelyn Tuermer-Lee — city@theaggie.org