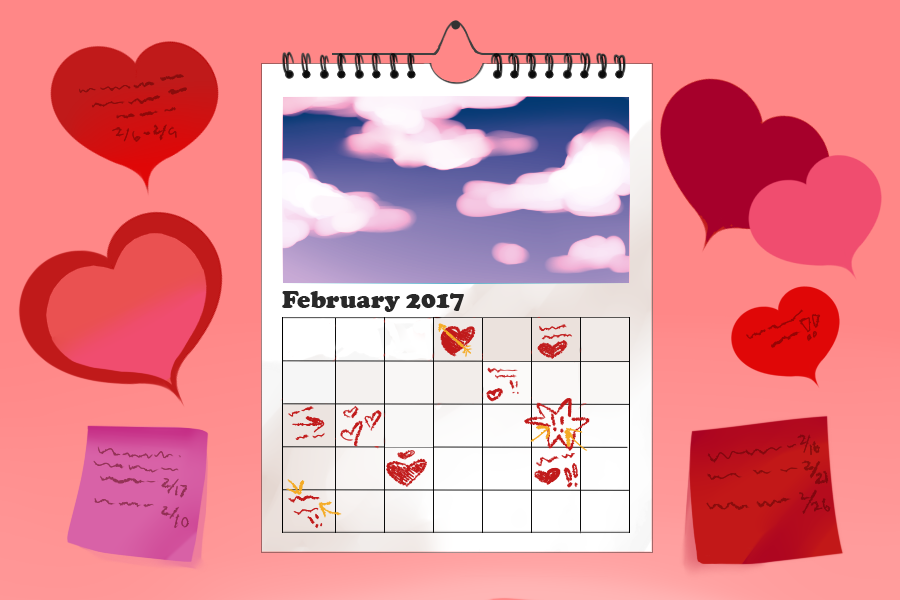 Where to find the best Davis/Sacramento events
Open Mic Night Under the Stars, Thursday Feb. 9
Where? Arboretum Wyatt Deck
When? 7-9 p.m.
What is it? Open Mic Night, a UC Davis classic, is set to hit the UC Davis arboretum. Unlike open mic nights at the CoHo, this "under the stars" version will be hosted by the Arboretum rather than Entertainment Council. There will be a spread of local talent — from music to spoken word to comedy — on Thursday evening at Wyatt Deck. In the event of rain, the performance will be moved to 146 Environmental Horticulture.
2nd Friday of Davis ArtAbout, Feb. 10
Where? Throughout downtown Davis
When? 5-10 p.m.
What is it? Every second Friday of the month, the City of Davis hosts the self-guided "ArtAbout" tour, during which residents and visitors alike can explore the variety of art Davis has to offer. Whether it's Mishka's newest exhibit or Boheme's Valentine's Day special, there's a variety of local art and community collaborations to explore.
Sudwerk's Lunar New Year Celebration, Feb. 11
Where? Sudwerk Brewing Company, 2001 2nd St., Davis
When? 3:30-8 p.m.
What is it? UC Davis' Chinese Lion Dancing and Taiko Drumming groups are set to perform at the brewery. What better way to celebrate the Lunar New Year than with good food, specialty beers on tap and live music?
Third Thursday at the Manetti Shrem, Thursday Feb. 16
Where? The Manetti Shrem Museum, 254 Old Davis Rd.
When? 5-9 p.m.
What is it? Every third Thursday of the month, the museum hosts "a night of all-in revelry that will open your eyes and your mind, and get your heart beating," according to their website. Whatever that means, it seems worthy of attendance. Kickstart your weekend with museum festivities that include art, music and whatever you make of it.
The Growlers at Ace of Spades, Saturday, Feb. 18
Where? Ace of Spades, 1417 R St., Sacramento
When? 7 p.m.
What is it? For $25, check out the psychedelic pop group The Growlers before they head to the Bay Area for their performance at the Warfield. With its distinctly West Coast sound, this group is sure to bring the sunshine to your overcast California winter.
UC Davis Theater Department: Vanya and Sonia and Masha and Spike, Feb. 23
Where? Main Theater, Wright Hall
When? 2-4:30 p.m. or 7-9:30 p.m.
What is it? Catch the opening night of UC Davis' rendition of the 2013 Tony Award-winner for Best Play. The show, about a family reuniting in modern Pennsylvania, is wildly funny and will run Feb. 23-25 and March 2-4. Tickets are $12 for students, $17 for faculty and staff and $18.50 for adults.
103rd Annual Picnic Day, April 22
Where? Everywhere
When? All day
What is it? Because it's never too early for a save-the-date.
Written by: Ally Overbay — arts@theaggie.org