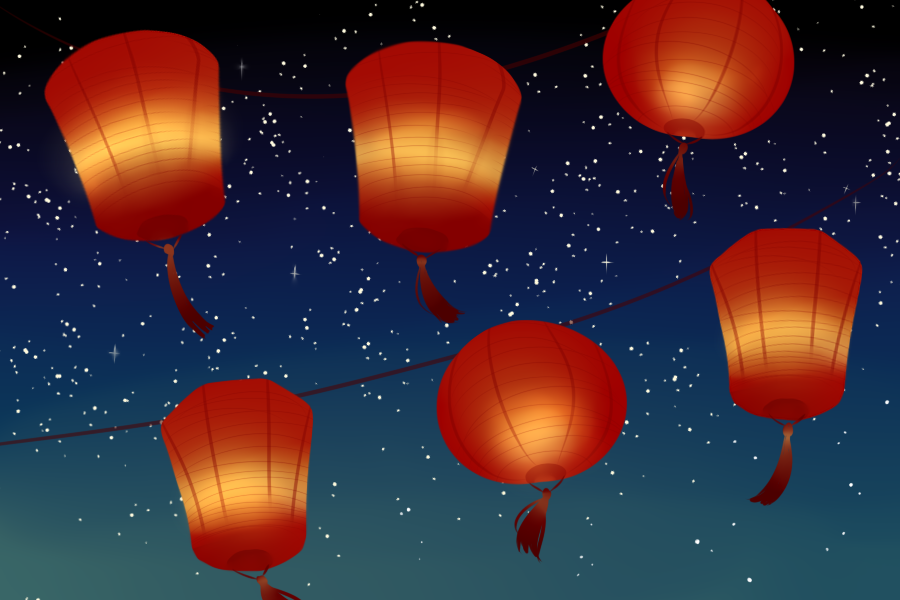 Traditional Chinese Lantern Festival a time for family, community
Chinese New Year, which fell on Jan. 28 this year, has come and gone, but that doesn't mean the New Year celebrations have stopped. The Chinese Lantern Festival will be held on Feb. 11 and is yet another opportunity for celebrating and feasting. Typically, people gather together and have a large feast at night, the most important dish of which is tangyuan, a glutinous rice ball usually filled with sweet red bean paste.
"We eat those [tangyuan], because in Chinese they symbolize 'tuantuan yuanyuan,' which [roughly] means 'get together' in English and they taste really good," said Minhong Yang, a second-year managerial economics major, who came to the United States from China at a young age.
In the lunar calendar, the 15th night of every month corresponds with the full moon, and the Lantern Festival marks the first full moon of the year. People celebrate at night by making ornate paper lanterns with intricate designs, often in the shape of animals, houses and dragons. In some parts of China, there are also grand lantern parades at night. In addition to the lanterns on display, some smaller lanterns are hung from trees with riddles written on pieces of paper. When someone correctly guesses the answer to the riddle, they win a small prize.
For Chinese international students studying at UC Davis, the arrival of the Lantern Festival can bring about feelings of nostalgia.
"It is quite different spending Chinese festivals in a foreign country, especially away from home. Without the decorations in the community, I sometimes even forget about Lantern Festival," said Zona Jin, a Chinese international student and a second-year clinical nutrition major. "For sure I cannot spend this day with my family, which I haven't been able to do so for about five years, but I will definitely call my family. At the same time, my roommates and I are probably making some tangyuan at home."
Yulin Xu, a Chinese international student and a second-year communication major, tries to find her home away from home at Davis. As a member of Chinese Student and Scholars Association (CSSA) at UC Davis, she and fellow members are working to create a comfortable and supportive environment for UC Davis' Chinese community.
"The whole CSSA is like a big family of mine," Xu said. "We work hard on this celebration and trying to present the best to follow Chinese students in Davis and others who interested in Chinese culture. We want to make all Chinese students who are far from home feel the warmth of home."
Written by: Betty Wu — arts@theaggie.org