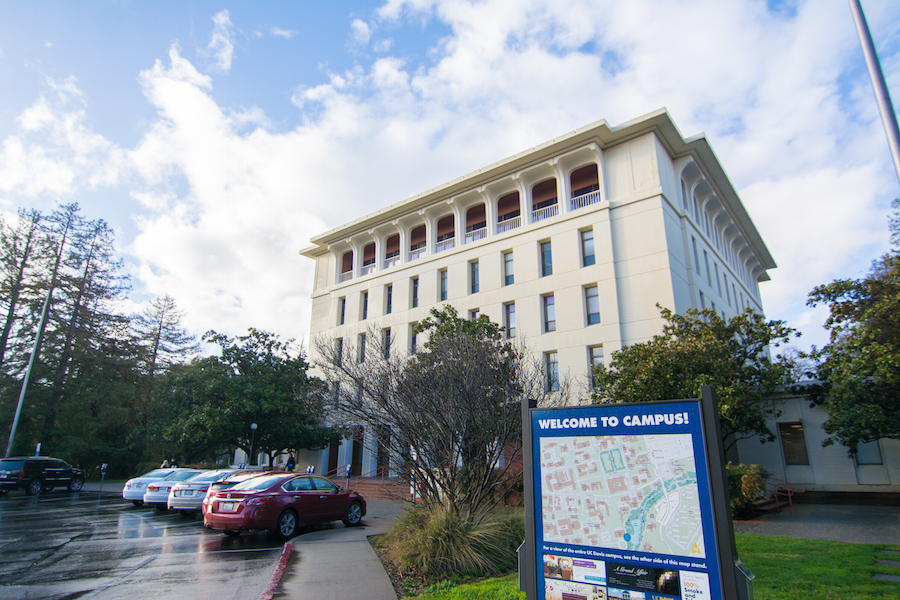 Recipients each rewarded $25,000 for research
University News announced the names of the 11 Chancellor Fellows of 2016 on Jan. 24, allotting each the prestigious title and a generous $25,000 to further their research at UC Davis.
With contributions to environmentally-friendly transportation, food health and sustainability, comprehension of cardiovascular disease, probate investigation and more, there are now 120 recipients of the award, which has been issued annually for the past 17 years.
"I continue to be awestruck by the excellence and creativity of UC Davis faculty, and inspired by the brilliant leading-edge work they do, every day, in their teaching and research," said Interim Chancellor Ralph J. Hexter to University News. "I am honored to welcome this select group — distinguished by especially high accomplishment — to the ranks of the Chancellor's Fellows."
The following are the selected professors and their areas of study: Daniela Barile, Food Science and Technology; Amber Boydstun, Political Science; James Bremer, Mathematics; Nann Fangue, Wildlife, Fish and Conservation Biology; Bo Feng, Communication; Aldrin Gomes, Neurobiology, Physiology and Behavior; Yuming He, East Asian Languages and Cultures; David Horton, School of Law; Tina Jeoh, Biological and Agricultural Engineering; Alissa Kendall, Civil and Environmental Engineering and Emily Solari, School of Education.
Since the majority of the fellows have been at UC Davis for fewer than five years, Vice Chancellor for Development and Alumni Relations Shaun Keister said that they have difficulty obtaining financial support for their research compared to more established faculty members.
"I was very happily surprised to receive [the honor]," Kendall said. "Most of the time our biggest struggle is to be able to pursue new areas of research, so once you have something going you can apply to get research grants."
Keister said that the Davis Chancellor Club raises money through donations in order to provide the recipients with this endowment.
"It is a way to reward [newer faculty members] for early successes in their teaching career," Keister said. "This gives them funding to really jumpstart the research that they're doing."
Though the number of fellows is not necessarily limited by the amount of funding, Keister said the office usually awards between nine and 11 professors per year. So far, the program has had remarkable results.
"Some of our most successful faculty members on this campus have gone on to do amazing things who were recipients 10 or 15 years ago," Keister said.
Chancellor Fellows are nominated by deans and faculty, reviewed by a small committee of institution members and then sent to the chancellor for confirmation. The committee finalized the honorees in the fall and sent an email congratulating them in mid-December.
"It was one of those things where you see an email in your inbox and […] you cannot possibly believe that it's accurate," Horton said.
A reception is planned for the spring, where fellows will have the opportunity to speak about their research and teaching experience thus far.
"We honor the recipients and invite the donors to come meet them," Keister said. "It's a great way for the donors to see firsthand how their dollars are going to use, [and] they love to meet the […] wonderful up-and-coming faculty."
Written by: Jeanna Totah — campus@theaggie.org