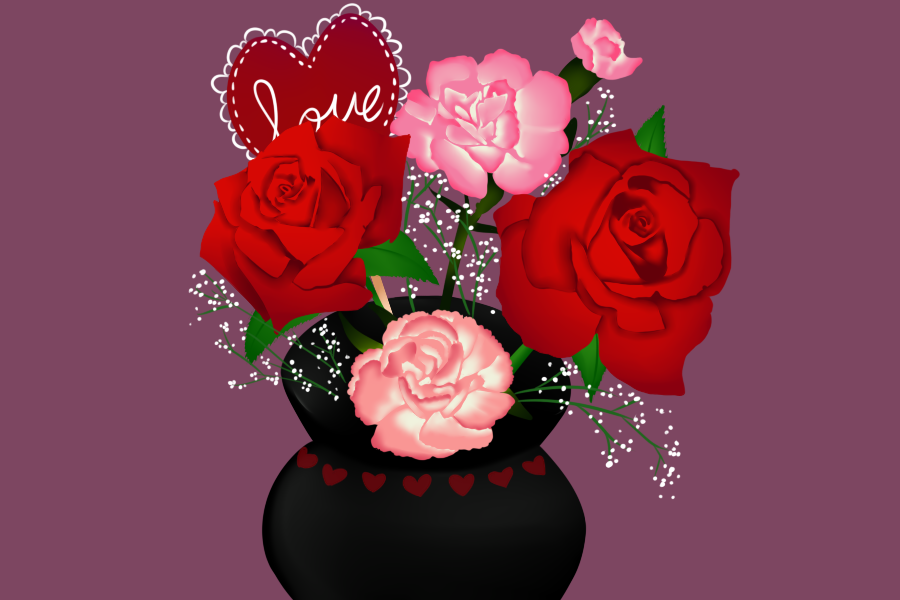 Davis Cemetery District hosts fundraiser with potted plants
Who said that Valentine's Day is limited to young lovers? This Valentine's Day, the Davis Cemetery District will allow friends and family to place orders for potted plants to put on the graves of those who are buried there.
The fundraiser is a part of a project to continue caring for and restoring the historic community cemetery located at 820 Pole Line Road.
Ashley Wilson*, a Davis resident whose grandfather is buried at the cemetery, said that she thinks the fundraiser will welcome families to continue thinking of their loved ones and keep them from forgetting about them.
"I like the idea of the fundraiser," Wilson said.  "I think it's a warm gesture. I know for me it reminds me of how much my grandfather liked to give us roses on Valentine's Day when I was younger."
Each flowerpot will cost $15 or loved ones can purchase two for $20. On Valentine's Day, staff will place the flowerpots on the gravesites. The flower arrangements themselves will follow the traditional color of Valentine's Day — red.
"Each arrangement will feature vibrant Bellisima Red English daisy in a beautiful environmentally friendly four-inch Ecoform pot. These cheerful seasonal blooms will be a symbol of friendship and affection for those who cannot be with us during this season of love," said representatives of the Davis Cemetery in a news release.
Since 1855, the Davis Cemetery District has provided a space to honor those who have passed. They now have one of California's newest arboretums which features over 150 species of native and adapted plants in California. The plants are specifically suited to bear the climate of Yolo County. The cemetery also features Gallery 1855, an art gallery located on the grounds.
According to the Davis Cemetery District and Arboretum website, the art gallery is "one of the finest premier art galleries in Northern California, featuring monthly shows by international, national, regional and local artists."
This Valentine's Day, make it a goal to spend time not only with that special someone, friends, family or whomever it might be, but also to remember those who have passed.
*Name changed for anonymity
Written By: Dianna Rivera — city@theaggie.org