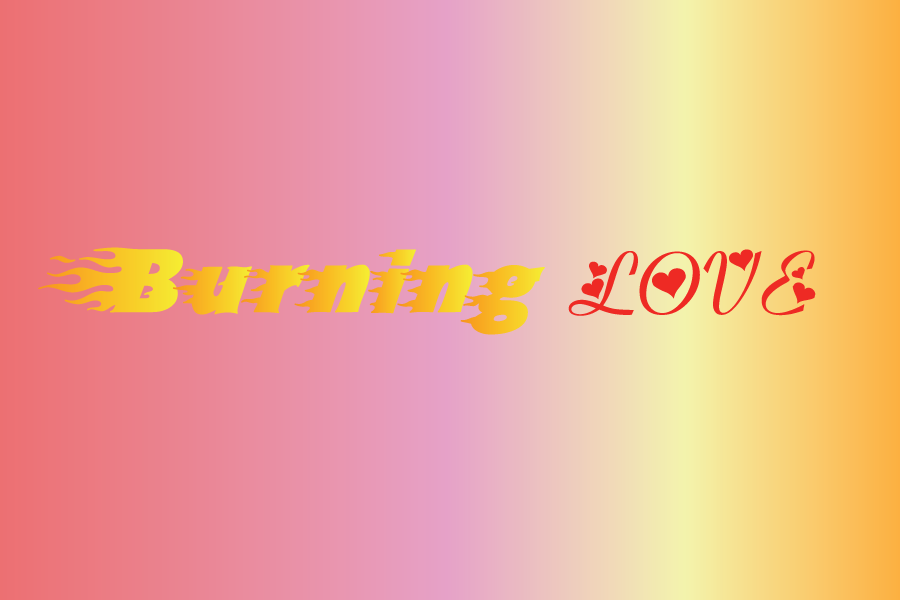 With cast of all-star comedians, this parody is more relevant than ever
What could be better than watching The Bachelor with a few of your closest friends? Watching Burning Love. Considering the wild nature of season 21 of ABC's The Bachelor, the E! parody Burning Love could not be more relevant.
Unlike the original dating show, the parody's writing is blunt; everything that the participants on The Bachelor are thinking (but can't say) is actually said in Burning Love. It's the perfect show to binge-watch on Valentine's Day, whether you are in a relationship, single or just "hanging" with someone new.
The premise of the show is the same as The Bachelor: a group of women compete for one man's love. The first season stars Mark Orlando (played by Ken Marino), a firefighter in search of love, who is also the most arrogant, selfish and clueless man on earth. Everyone on the show is a terrible person, but that's exactly what makes it great: it's terrible women competing for one truly terrible man. As a sharp and biting parody, Burning Love points out the ridiculousness of shows like The Bachelor.
Burning Love is brimming with celebrity appearances. Ben Stiller is one of the producers, and he also plays the predecessor of Marino's bachelor. Paul Rudd was the winner of the fictional third season, but he turned out to be a sex addict, so that relationship didn't last long. In season one, Jennifer Aniston shows up in a panda costume, which is oddly reminiscent of a contestant from this season's The Bachelor, whose infamous stunt involved wearing a dolphin costume. Aniston refuses to take the costume off because she wants to be loved for her personality, not her looks. Sadly, the self-absorbed bachelor, Mark, needs to see how attractive she is.
Mark admits on more than one occasion that he just wants to get some action. Instead of asking, "Will you accept my rose?" his catchphrase is, "Will you accept my hose?" Just like in The Bachelor, he takes the women on fancy dates. But in Burning Love, these dates include going to a roller rink, a mechanical bull-riding competition and building a house for the homeless. Not to mention the limo entrances, which are just as extravagant and ridiculous as those seen on The Bachelor.
The second season parodies The Bachelorette, and stars Julie (played by June Diane Raphael), who is just as ridiculous as Mark. Her list of suitors includes Michael Cera, Kumail Nanjiani, Colin Hanks, Nick Kroll and many more. But of all these contestants, Ryan Hansen is the best part of this show.
Hansen's character, Blaze, is terrible in nature, but you can't help falling for him because he is simply so attractive. His catchphrase, "Blaze being Blaze," was coined because everything he did was simply horrible. Actor Adam Scott is the show's therapist-turned-contestant because he was unqualified to be a real therapist. In fact, none of the show's medics are qualified, resulting in the almost-death of a girl with a "monkey heart." Seth Rogen even appears as an on-set medic trainee.
The third season is a take on Bachelor in Paradise, meaning all of the second season characters remain for the third. These loud personalities make for never-ending hilarious moments, and, when a whopping $900 prize (and of course, true love) are at stake, there are some undesirable yet comical outcomes — just watch to find out.
Burning Love can currently be streamed on Hulu.
Written by: CaraJoy Kleinrock — arts@theaggie.org