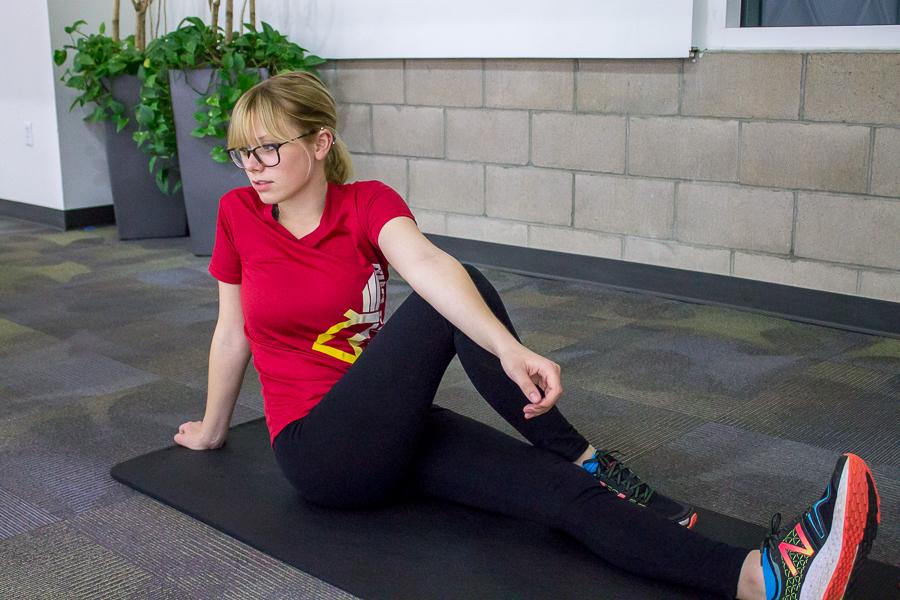 New fees to pay for equipment replacement
To compensate for a decrease in university-allotted funds, the Department of Physical Education has proposed adding a fee to physical education (PE) classes starting in the fall of 2017. The funds would be allocated to equipment replacement and additional costs associated with specific classes.
Previously, students could enroll in PE classes for a half-unit without paying any fees beyond baseline tuition costs. But starting next Fall Quarter, classes such as badminton or tennis that use additional equipment will cost between $1 and $2.50. Classes that don't require any equipment, like fitness walking or swimming, will remain free of additional costs. The biggest increase will apply to archery, rock climbing, self defense and golf classes due to the additional resources and equipment needed.
According to Barbara Jahn, the supervisor of the Department of Physical Education, the department is aiming to keep costs as low as possible while also working to improve the quality of PE classes.
"In order to maintain these classes, which are extremely popular, we are proposing that we [apply a] charge," Jahn said. "That's so we can continue teaching classes and replacing equipment […] I don't really like charging the students who are already paying for their classes, but we have to figure out a way to economically to continue. We are not getting the financial support in that area from the administration."
Some students feel as though the additional fee is unwarranted, as they already pay tuition to take classes. Stephen Curry, a second-year chemical engineer major, is currently enrolled in a rock climbing class. Curry explained that the price hike would have deterred him from taking the class.
"It's ridiculous," Curry said. "I definitely wouldn't have taken the class if it cost money, but they are lots of fun and they are a great way to maintain a balanced life. Some students don't have the time to go to the gym and with PE classes it forced me to stay fit and it made time in my schedule to go to the gym."
Jahn predicted that class enrollment would see little change. She said that the golf program, for example, already charges a fee to cover use at the Davis Municipal Golf Course but still consistently has full enrollment.
"It might [impact enrollment], but I don't think so," Jahn said. "Right now those golf courses are full and they are paying $23. For the self defense class, I don't think that people would consider not taking that."
Matthew Stuke, a second-year neurobiology, physiology and biology major, had considered taking a PE class but explained that an increased price on top of tuition for a low unit class would possibly make him reconsider.
"I'd think twice about taking a class," Stucke said.
Written by: Lindsay Floyd — campus@theaggie.org