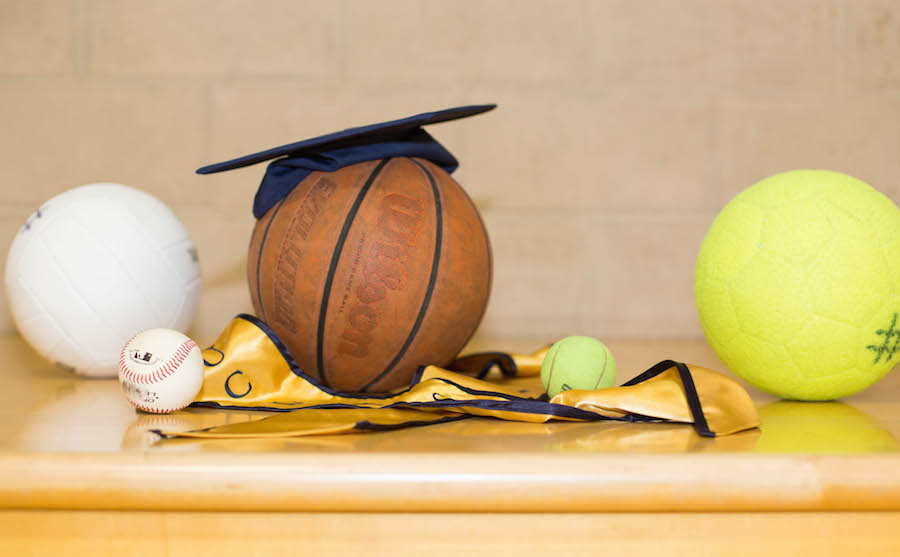 Twenty-six Aggies recognized on 2016 Big West Fall All-Academic Team
Student athletes are an integral part of the UC Davis campus community; their dedication to excelling in their respective sports provide both thrilling entertainment and a unifying sense of Aggie pride for students, faculty and community fans alike. Though their athletic prowess is easily reflected in competition, the members of the 23 varsity teams at UC Davis also commit a tremendous effort to their academic endeavors just like the rest of the student population at UC Davis.
The recent release of the Big West Conference Fall All-Academic Team honorees boasted 26 Aggies, showing that UC Davis athletes bring their A-game both on the field and in the classroom.
The women's soccer team heralded the most awards at nine, closely followed by women's volleyball, with seven. Six cross country runners made the honor roll, four women and two men, and men's soccer rounded up four awardees. Several athletes claimed repeat academic nods.
Though the cross country, soccer and women's volleyball teams piled on the accolades for the fall quarter, the road to honor roll is anything but easy. Generally, in order to maintain athletic eligibility, student-athletes must maintain a 2.0 GPA, but the All-Academic team nod requires a 3.0 minimum GPA and a 50 percent minimum participation rate in their team's contests for the year.
The NCAA Division I, which UC Davis competes in, allots twenty hours per week for training, and athletes commonly devote even more time weekly towards sport-related demands, which may include non-competitive events, team meetings, travel and gameplay.
"Playing a Division I sport and putting in 20-plus hours a week consumes a lot of time, energy and focus," said said senior women's volleyball player Aima Eichie. "When you finally make it home, exhausted, you just don't have a lot of drive to study or prepare for classes."
As a third-year honor roll recipient, Eichie's focus has remained on keeping a balance between sport and school.
"Although I love volleyball, school has always been my number one priority here at Davis, being a student athlete," Eichie said. "I've learned one of the best ways to help balance everything out is setting schedules. It's super important to remember the importance of self care and taking a few minutes to yourself every day to make sure you aren't letting stress get the best of you."
In addition to the Fall All-Academic Team honors, the sports teams have been making great strides in overall academic performance and shattering school records for scholarly achievement. As recently as Spring Quarter 2016, the 23 UC Davis teams averaged a 3.07 GPA, the highest ever recorded for the school. 15 teams in their entirety garnered a 3.0 or higher GPA, and the combined 3.18 GPA of the women's teams tied the school record for highest GPA of all time.
"Our coaches bring in students who match the rest of the student population on campus, so they're very bright student athletes," said Dr. Michelle Roppeau, the director of athletic academic services. "They can compete in the classroom."
In addition to regular studying techniques widely used by students — athletes or not — student athletes at UC Davis have access to a full-service academic advising office tailored to their needs and schedules. Five academic advisors oversee select teams and groups of students to ensure that they stay on track towards both their athletic and educational goals. Many athletes also take advantage of professor office hours and study halls appointed by their coaches.
Altogether, the combined effort of advisors, coaches, faculty and student athletes contributes to the academic success of the UC Davis sports teams.
"We are privileged to have the type of student athlete that we have here," Roppeau said. "We have people who are really committed to school and what they're doing academically, but they're also incredibly committed to their sport and what they're doing athletically. It's really just an amazing group of students to work with."
Written by: Alex Arechiga — sports@theaggie.org