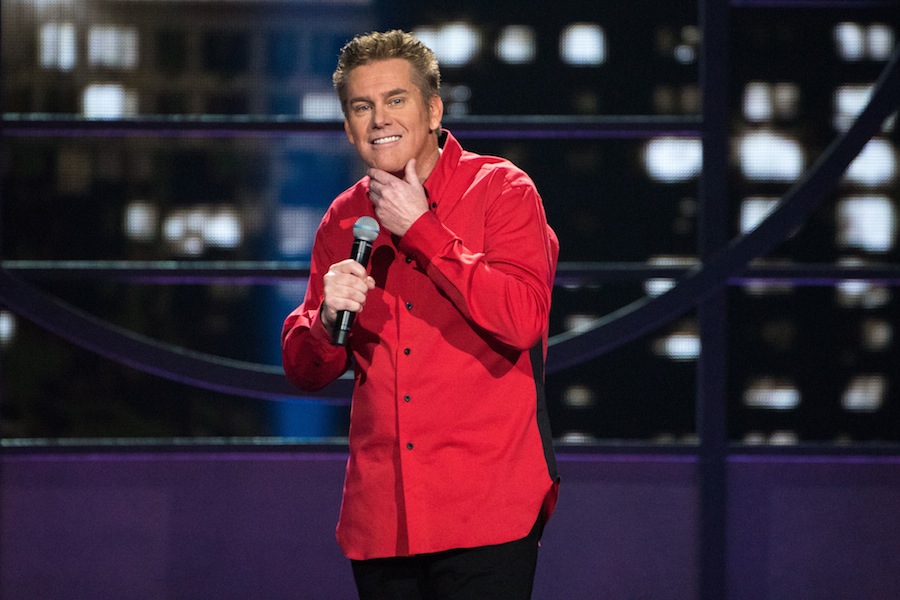 Regan shares his passion for his craft, career beginnings
With all that's going on in the world right now, sometimes laughter truly is the best medicine. For those who are comic buffs or simply looking for a laugh, Brian Regan, considered by many to be a veteran in the field of comedy, is coming to the Mondavi Center on Feb. 17.
Having appeared on the Late Show with David Letterman and The Tonight Show Starring Jimmy Fallon on multiple occasions — in addition to performing on Comedy Central — Regan has mastered the art of observational comedy. His performance style is sophisticated, relatable and, most importantly, hilarious. Although he is known for his relatively clean acts, devoid of any profanity or vulgarity, Regan's stand-up is the type that can be enjoyed by people of all backgrounds and ages.
"In my comedy, I like to have it as lean and mean as possible," Regan said. "I do the comedy that I enjoy simply because I enjoy doing it."
While Regan was in college, he majored in economics and planned on becoming an accountant. After realizing he wanted to steer his career path in another direction, Regan changed his major to communications and theater arts. With the support of his parents, he set his sights on becoming a comedian.
"One of my first classes in that new major was speech, and I used to try and make my speeches funny. The feeling of making the class laugh and making the teacher laugh was just overwhelming to me," Regan said. "I remember thinking 'Wow, I don't know what this is but I like it and I want more of it!'"
The acclaimed comic tends to center his jokes around topics of everyday life. In his routines, he talks about seemingly mundane situations that most people might not give a second thought to. Then, Regan gives the audience his own take on these funny aspects of life, often incorporating some singing and physical comedy on the stage.
In regard to his own advice for those aspiring to make it in the world of stand-up comedy, the long-standing comic says the most important thing is passion.
"When I decided I wanted to be a comedian, my life immediately became filled with this passion," Regan said. "So, if you hit on something that makes you feel passionate, maybe that's worth pursuing, despite the naysayers."
Brian Regan is performing at the Mondavi Center on Feb. 17 at 8 p.m. Tickets can be purchased at http://tickets.mondaviarts.org/. Student prices range from $17.50 to $27.50.
Written by: Sydney Odman — arts@theaggie.org