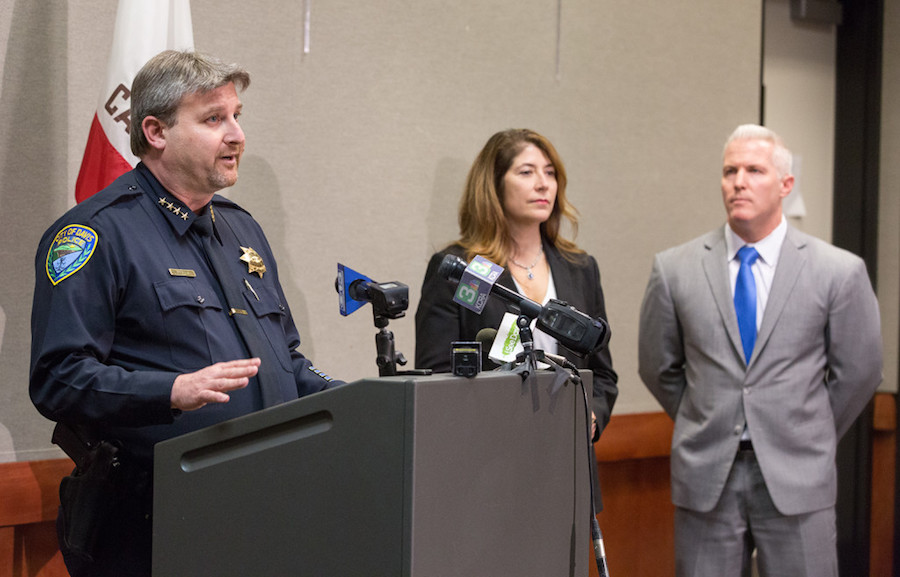 Davis resident Lauren Kirk-Coehlo arrested in connection with hate crime
Police arrested a Lauren Kirk-Coehlo, resident of Davis and graduate of Davis High School, on the morning of Feb. 14 as suspect in the Islamic Center of Davis vandalism case, which investigators and state and federal prosecutors have labeled a hate crime. The arrest comes after nearly a month of joint investigation by the Davis Police Department (DPD) and the FBI.
The UC Davis issued a crime alert soon after the arrest stating, "Soon after the crime was reported, and the surveillance footage was released, the Police Department received numerous tips regarding the vandalism."
Kirk-Coehlo is currently booked in the Yolo County jail for felony vandalism with hate crime enhancement. The suspect faces up to six year in prison if she is convicted, and bail has been set at $1 million. Kirk-Coelho's arraignment hearing is set for Feb. 16 at 1:30 p.m.  
The vandalism of the Islamic Center occurred on the morning of Jan. 22 during which an estimated $7,000 worth of damage was inflicted. The incident was caught on a surveillance camera from the mosque.
"Video footage shows a female suspect smashing six window panes and placing something on the exterior door handle of the Islamic Center of Davis. It was later determined that strips of bacon were placed on the door handle," said Jonathan Raven, chief deputy district attorney in a press release.
Shortly after the footage was released, The Sacramento Valley chapter of the Council on American-Islamic Relations (CAIR-SV) called on state and federal law enforcement to investigate the motive behind the vandalism.  
"Political, religious or ideological beliefs are not an excuse to commit hate crimes," said Monica Miller, special agent in charge of the Sacramento FBI office in an interview with the Sacramento Bee after the arrest.
Members of the mosque have since rallied together, and with help from the Davis community, raised $20,000 dollars for repairs.
"On behalf of the Muslim community in Davis, we would like to thank you for your contribution to help repair our Masjid," said Omar Awad, UC Davis Muslim Student Association president and Shifa Community Clinic volunteer, on the fundraiser page. "We are overwhelmed by your generosity as well as the amount of love and support that we have received in the past 72 hours."
Written by: Samantha Solomon — city@theaggie.org