Executive: Josh Dalavai and Adilla Jamaludin
In order to follow through with their winter 2016 senatorial platforms into a new term, Josh Dalavai, a third-year political science major, and Adilla Jamaludin, a third-year international agricultural development major, have decided to run on the Based slate executive ticket for the 2017 winter elections.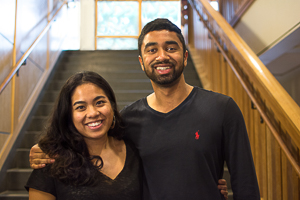 "I think the way that this [partnership] came about was that we both realized […] that we had a good enough experience pool and similar goals to […try] this at the next level," Dalavai said. "It helps that we're really good friends, too."
If elected as president and vice president, Dalavai and Jamaludin plan to address issues specific to students by maintaining UC Davis' status as a "sanctuary" campus, conducting more efficient student engagement, providing adequate lighting in dim areas of campus and incorporating resources for housing and food security.
"It's a comprehensive effort, and ASUCD is in a good position to be in contact with all these different groups," Jamaludin said. "We really want to take a strong stance about [the sanctuary campus status]. We are aware we are not the only students who care about this issue."
Through their partnership, the two plan to work as a team to achieve what the campus wants to see from its student government, since nothing is a "one person show."
"With every project […] there's always already someone working on it or someone who's had the idea but just didn't know how to do it, so we definitely incorporate student input and the voices of students past and voices of students current in everything that we do," Dalavai said. "Whenever you do public service, it's collaborative […] inherently so."
Sam Chiang
If elected for her second term, Sam Chiang, a third-year English major, hopes to continue her work on the issues she has shown passion for during her time in Senate thus far.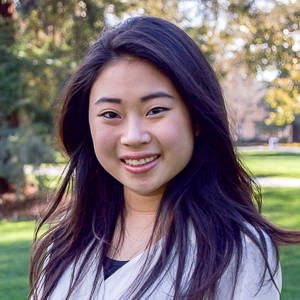 "A lot of my platforms […] have similar themes [as last winter], but obviously they're different projects," Chiang said. "The things I care about haven't changed really, if anything I just care more now."
Basing her platforms on mental health awareness, cultural competency, international student accommodations and disability rights advocacy and outreach, one of the things Chiang hopes to establish is a mental health awareness month that represents many communities on campus and their needs.
"I think people do care about the work we can do and we can help their communities, so by going to the communities and helping them put on the events that they want to put on in mental health can be very powerful," Chiang said. "We need to be more in touch with our communities […and] it's things like that that make us better representatives."
Khadeja Ibrahim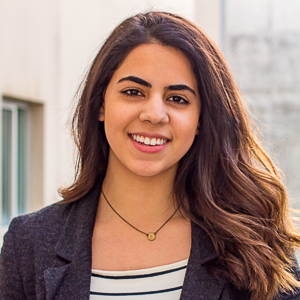 Khadeja Ibrahim, a third-year political science major, has served as a staffer for former ASUCD senator and current vice presidential candidate Adilla Jamaludin. One of her main goals as a senator would be to create a minority leadership program.
"It's a program I want to create specifically for minority students on campus that would provide them with resources and assistance so that they could pursue government careers in the future," Ibrahim said. "[…] The reason I want to create something like this is because I don't think there's anything like it on campus at the moment and I'd like to see more minority representation in local and national government, and I think that starts on college campuses."
Ibrahim's other main platform focuses around mental health. She hopes to help students increase their amounts of sleep by expanding nap areas available on campus and doubling the number of hammocks on the Quad.
Bespoke
Rosy Martinez
Third-year human development major Rosy Martinez's senate campaign platforms are founded from her experience as the external director at the ASUCD Pantry. She has plans to address food insecurity and student homelessness, promote higher administrative accountability and improve financial aid services.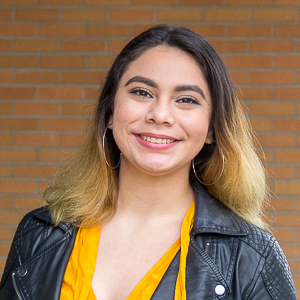 "Currently, the [financial aid office's] hours are […] sort of impossible for the working student to have any access [to]," Martinez said. "I'd like to extend those hours […] and also have a liaison there […] so students have someone they can talk to and […to] be the mediator between the financial aid person and the [student] themselves."
As a co-founder of the slate "Bespoke," Martinez would focus her time in Senate on those in need across the UC Davis campus.
"[As a slate] we're trying to sort of drift away from the high political […] reigns of things and have a community orientation," Martinez said. "We wanted to be more than a slate and more of an organization."
Marcos Ismael Rodriguez
Marcos Ismael Rodriguez, a second-year political science public service major, decided to run for Senate in this quarter's election after staffing for a number of its members, including Kamal Thomas, Ricardo Martinez and then-senator Alex Lee.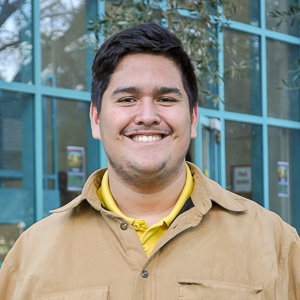 "I joined [ASUCD] the first quarter of my first year here," Rodriguez said. "I [have also] joined the business and finance commission of ASUCD and […] I've been the vice-chair for about a year now."
If elected on the Bespoke slate, Rodriguez would like to create more opportunities for  different campus communities to "include their voice in student government." In addition to the issues of ASUCD transparency and becoming a representative for the ChiLat community in his position in senate, one of Rodriguez's passions is to expand the Housing Advising for Undergraduate Students unit (HAUS).
"I plan [to…] help [HAUS] create housing advisors, which is what their original purpose was supposed to be, as well as expand Housing Day and make more accessible tools for students to know renter's rights," Rodriguez said. "In light of the housing crisis, some property managers might want to take abuse to that."
Rahi Suryawanshi
Rahi Suryawanshi, a third-year international relations major with an emphasis in environmental policy, spent the past year as a staff member for current senator Shaitaj Dhaliwal while also holding leadership roles in Startup Hub, #Include and Bakuhatsu Taiko Dan collegiate Japanese drumming.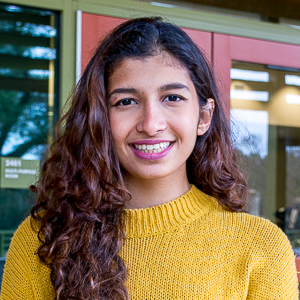 "Through Startup Hub I have seen […] peoples ideas slowly turning into reality, […and with #Include,] I've seen people [who] have already created their ideas," Suryawanshi said. "I see the determination and diligence and also the business mind that you need to achieve initiatives. "
If elected, Suryawanshi will work to provide UC Davis with free self defense workshops, an online forum for research opportunities and allyship workshops in the residence halls — all based on the idea of community and student government communication.
"As an international student, […] I have lived and seen the importances of people of different ethnicities living together," Suryawanshi said. "That is fairly important to my core, and I think it's important […] for all kinds of students to learn what communities they live amongst and how they can support these communities when the time comes."
Yajaira Ramirez Sigala
Yajaira Ramirez Sigala, a second-year sustainable agriculture food systems and Chicana/o studies double major, wants to utilize her experience helping in the AB540 Undocumented Student Center as an ASUCD senator.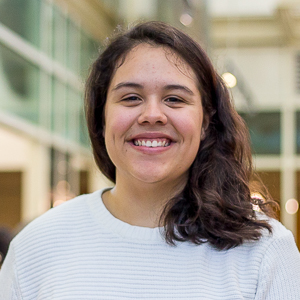 "I want to make sure that the undocumented community is being included in these dialogues that are happening on campus, and […] that there is somebody facilitating those conversations when talking about the undocumented experience," Ramirez Sigala said. "We don't want that narrative to be taken over by another person that might not necessarily be undocumented."
Ramirez Sigala's campaign platforms focus on the inclusive conversations on campus regarding underrepresented groups, including mandatory sensibility trainings across campus, safe-zone commissions and awareness for the undocumented community.
"[This] would mean collaborating with other departments on campus and letting them know about the experiences that other underrepresented communities have faced before coming to Davis so that there can be a more positive student experience on campus," Ramirez Sigala said. "[We have to] make it more inclusive with letting them know of the other experiences that students might come [with]."
Independent
Executive: Jaskaran Cheema
Jaskaran Cheema, a fourth-year neurobiology, physiology and behavior major, holds platforms which include increasing the number of squat racks and benches at the Activities and Recreation Center, renovating old bathrooms on campus and securing better WiFi on the Quad.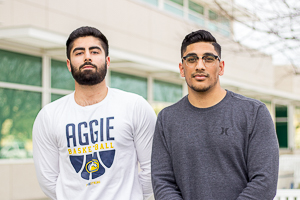 "We wanted to tackle issues pertaining to a vast array of students," Cheema said via email. "Therefore, our platform is based on the betterment of campus to foster a healthy learning environment for all students."
Although Cheema will be shown on the ballot as running with third-year economics major Zuhair Bhatti, due to personal reasons, Bhatti is no longer running with Cheema.
"We have selected a few experienced candidates which we will decide on if we win the election," Cheema said.
Cheema also hopes to expand career and sexual assault prevention resources for students, ensure that students receive 10 free scantrons per year and increase the amount of hammocks on campus.
Samir Himes
If elected, Samir Himes, a second-year economics major, hopes to increase funding for ASUCD's Entertainment Council so that more performance artists can come to UC Davis.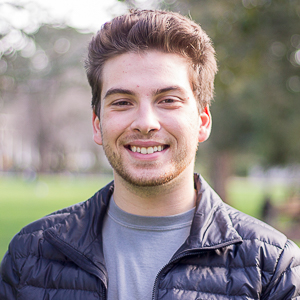 "A lot of other big schools have events […] I think that's something the student body really wants," Himes said. "I know tons of people who go out of town each weekend to go to shows and I think that's a loss to the UC Davis community."
Himes also intends to introduce legislation for transparency in the Club Finance Council (CFC) after some students had an issue with getting the CFC to fund security for the Milo Yiannapoulous event.
"Students were upset that their money was going to something they didn't want it to and so I'm proposing that the CFC, before they give money to an event, [that] they have to make a public notice, which is similar to how a lot of city governments work," Himes said.
Additionally, Himes wants to put plastic nubs on the bottom of the library's chairs to decrease the loud noise that the chairs make when pushed in and pulled out.
Michael Gofman
First-year economics major Michael Gofman has centered his campaign around three platforms: sustainability, affordability and improvement of student-teacher relations.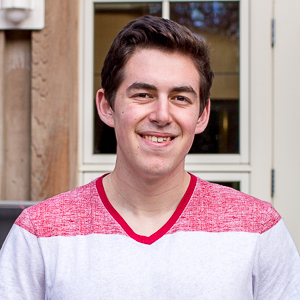 "I want to get all the [leaders of the] different environmental organizations on campus […] to sit down at the table together and to centralize the environmental movement at UC Davis, because we're already one of the most sustainable universities in the world without being centralized, but if we centralize we can achieve much bigger projects and the leaders will see how vast their resources are in order to achieve different tasks," Gofman said.
As part of his affordability platform, Gofman, who has helped write grants for the ASUCD Pantry, hopes to expand the program's resources.
"I'm hoping to as a senator […] help them find more consistent and reliable outside donors and funds from various funding organizations and grants to make sure that whatever the ASUCD budget situation is, however much money they have, no student on campus is going hungry," Gofman said.
Zaki Shaheen
As a transfer student, Zaki Shaheen, a third-year political science major, is looking for ways to ease the transition for transfer students coming to UC Davis.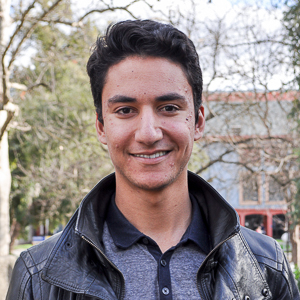 "I'm a transfer student, so a big platform of mine is working with the Transfer Re-entry Veteran Services Center to provide an increased amount of services to transfer students as well as [to] basically just give a better kind of information about what is available to them to better integrate them into the Davis community because it can be more difficult coming in later," Shaheen said.
Shaheen's also plans on working with the Office of Advocacy and Student Representation to maintain and improve sexual assault prevention resources. If elected, he hopes to be a representative for different minority groups on campus.
"I'm including my phone number on my [campaign] flyers and everywhere because I guess a theme of what I'm trying to run under is that I want to be accessible to everyone," Shaheen said.
Frank McGreal
Frank McGreal, a second-year managerial economics major, drew largely on his experience as an orientation leader while creating his platforms.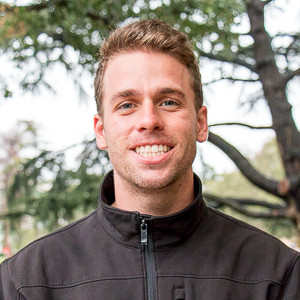 "I want to implement a seminar at the beginning of each quarter […] for any incoming students or anyone who wants to see them [to show] different resources that we offer on campus, different clubs and different communities that are available in order to make the transition from whatever previous institution that they were at to coming to UC Davis as seamless as possible," McGreal said.
McGreal also hopes to create a mentorship program that would collaborate with the City of Davis to match an undergraduate student with an underprivileged youth.
"[This] mentorship program [would] hopefully influence youth in our city to want to go to a higher [educational] institution one day," McGreal said.
Written by: Alyssa Vandenberg and Emilie DeFazio  — campus@theaggie.org