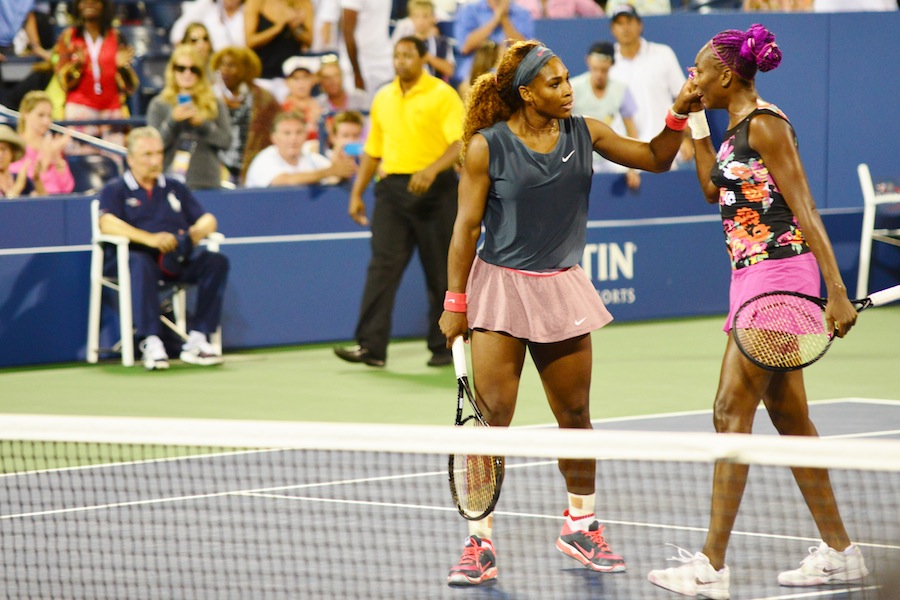 A look back at the history of the Williams sisters
In light of the most recent matchup between professional tennis' legendary sisters Venus and Serena Williams in the Australian Open, where Serena came away with her seventh Australian Open title victory, let's take a look back to when these two first entered the world of tennis.
The Williams sisters started their tennis careers at an early age. Venus was 10 when she was serving 100-mph tennis balls to her opponents and began her pro career in 1994, at the age of 14. Serena was three when she first starting swinging the tennis racket and went pro in 1995. The sisters would go on to change the face of tennis with their combination of pure strength and incredible athleticism.
Although these two sisters have experienced huge amounts of success playing on separate courts, it has been an epic showcase of two legends of the sport each time they have competed against each other or have doubled up to take on opponents. The first time Venus and Serena faced off was in the second round of the 1998 Australian Open — the two teenage sisters would leave a lasting impression on the crowd and on future opponents, but only scratched the surface of what would be two celebrated careers. Venus won the first four out of five matchups, including their first meeting in the 2001 Grand Slam final. It was only a matter of time before the tides turned and Serena caught her dominating stride that nearly took over this sibling rivalry. The period between 2002 to 2003 was when Serena established her dominance over her older sister, defeating Venus in all four Grand Slam finals. The last time Venus defeated her sister in a Grand Slam event was in the 2008 finals. Their recorded single title victories are: Venus 7, Serena 23.
Together, their dominance is a different story. As a team, Venus and Serena have 14 wins and no losses in the Grand Slam doubles finals and have racked up an astonishing 15-1 record and three gold medals in the Olympics for doubles, receiving their first loss in the 2016 Olympic games in Rio.   
Although the competition has always been fierce when these two have faced off on the tennis courts, they have always praised one another for the other's inspiration and overall reasons for success. Their impact on the sport will always be remembered — whether it be the way they ferociously grunt while swinging their rackets or the sheer power that both have exhibited — that few opponents have been able to withstand. Venus and Serena Williams will go down as two of the best professional tennis players in the history of the game.  
Written by: David Flores — sports@theaggie.org