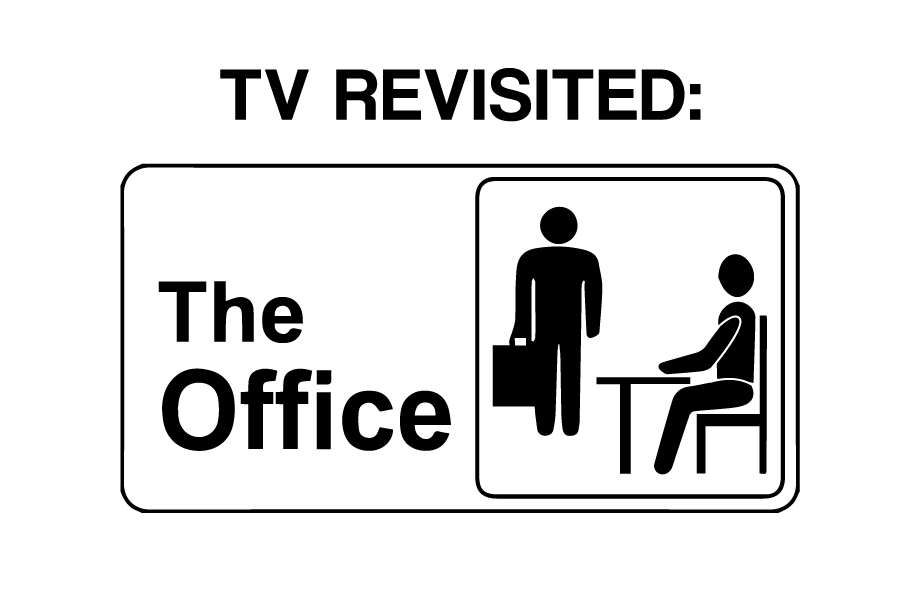 It's more exciting than pretzel day — revisiting The Office
The Office — yes, the witty, dry-humored show that everyone seems to have watched  — has an underlying social narrative. It explores the absurd simplicity of the average American life, and, interestingly, how the lives of average folk intersect and overlap. The hit TV show is ostensibly a comedy, but an interesting new lens ushers in a different experience and a new sensation.
In my Mind, Brain and Computer class, we explored the idea that humans, like computers, follow an algorithm. Though each person is unique, there are fundamental ways we live our lives, dominated by social norms and biological principles. There seems to be a general pattern — a specific way of living — that people follow.
My exploration of this idea was prompted by my multiple viewings of The Office's finale, in which Pam (played by Jenna Fischer) ends the show with a poignant quote: "I thought that it was weird when you picked us to make a documentary. But all in all… I think an ordinary paper company like Dunder Mifflin was a great subject for a documentary. There's a lot of beauty in ordinary things. Isn't that kinda the point?"  
The Office's plot is about nothing. Concepts for TV shows are usually something unique and exciting things that have never been done before. The Office, on the other hand, is about the daily lives of a mid-level paper company's employees (one of the most boring jobs I can think of, I might add). Moreover, there is no redeeming quality in the lives of the characters; they and their problems are as simple as their jobs. In itself, it should not be such a captivating show. But each character, in one form or another, resonates with viewers. The Office is really about its viewers, about the algorithm of everyday life and existence.
The employees of Dunder Mifflin embody a rather dramatic stereotype of everyday, common people: Michael (played by Steve Carell), the unmarried and awkward middle-aged man; Angela (played Angela Kinsey), the annoyingly uptight cat lady; Oscar (played by Oscar Nunez), the overqualified one; and Ryan (played by B.J. Novak), the new Millennial. Again, these are tropes, and it would be outlandish to say that all these characters embody all types of people in middle America. Nonetheless, the viewer can identify each character by someone they know personally. And interestingly enough, these vastly different characters work a nine-to-five job five days a week, and their lives interplay despite the diversity. Indeed, it is the algorithm at play here, the standardization of people that is identifiable to the viewer. That is what makes the writing and casting of the show so masterful.
Jim (played by John Krasinski) and Pam are interesting characters, as they are by design the "normal" people of the show. While many of the characters are, as stated, exaggerated stereotypes, Jim and Pam are the everyday folk. For this reason, they are the voice of reason during the show's wacky antics. They are also the least dramatic yet most popular characters. Because they represent the underlying fear and anxiety of the middle-class life, they are bored and frustrated. Pam has a job that utilizes none of her artistic talent, and Jim has too much wit, intelligence and people skills to work a desk job.
A quote from the season four episode, "Survivor Man," showcases this — as Jim and Michael are having a one-on-one conversation, and Jim confesses he doesn't think he'll still be working at the office in ten years. Michael replies, "That's what I said. That's what she said." They are not risk takers and thus, they have fallen into a boring and life-wasting cycle. This is why viewers root for Jim and Pam's love story — we want them to succeed because we consciously or subconsciously want the same for ourselves.
It cannot go unnoted that topics like race, gender and sexuality are expressed satirically in the show. Episodes like "Diversity Day" and "Women's Appreciation Day" poke fun at stereotypes and tensions that exist in society and in the everyday workplace. The jokes make an interesting point beyond using comedy to address societal ills. It is important to note how people react, or more importantly how they don't react, to these jabs. In turn, this creates an acceptance of racism, homophobia and misogyny in everyday life. While these forms of prejudice and discrimination are inappropriate, they exist, and The Office doesn't hide that.
Possibly the most blatant proof of my analysis is that The Office is a mockumentary. It is a reflection of us and our society — and it is realistic. Of course the show is masterful in its comedy, but the hidden jokes and images have become quintessential to our modern sense of humor and are a satire on the ridiculousness, the insanity and the captivation of everyday existence. As Pam said, sometimes simplicity is beautiful; recognizing the absurdity of a simple existence and the standard algorithm makes it all the more interesting.
Written by: Caroline Rutten — arts@theaggie.org