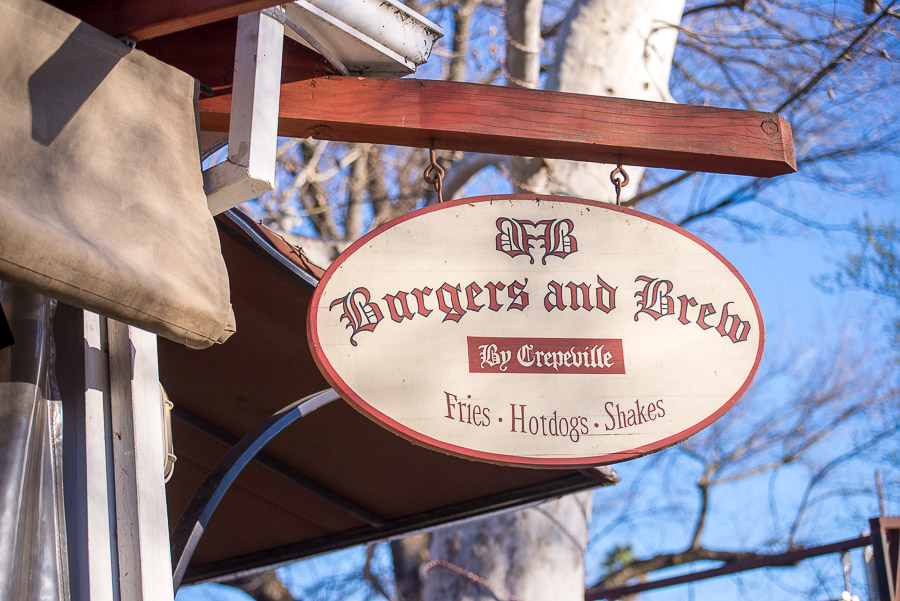 Places to go to satisfy midnight cravings
It's 1 a.m. on a Friday night and you're with friends, wandering the streets of  downtown Davis. Although it may sound appealing to go home and get in bed, the only thing you really want at this very moment is warm, delicious and greasy food that you will undoubtedly regret eating in the morning. This is Davis nightlife in a nutshell.
Whether you spend your Friday and Saturday nights at the bars downtown, dancing the night away at a party or simply hanging with friends, we've all been there. Davis, being the college town that it is, is home to numerous late-night eateries available to satisfy your late-night cravings.
Burgers and Brew
To kick off the list, Burgers and Brew is a classic. This burger joint is praised by Davis residents as delicious during the day as well as in the wee hours. What sets Burgers and Brew apart from other burger places in Davis, besides their addictive curly fries, is the fact that it is open until 3 a.m. on Thursdays, Fridays and Saturdays. Burgers and Brew also has a delicious selection of different desserts and milkshakes for when that food craving quickly turns into an untamable sweet tooth.
"They have these alcoholic milkshakes at Burgers and Brew that are really good," said Mary Grafilo, a fourth-year neurology, physiology and biology major.
Burgers and Brew is located at 403 3rd St.
Taquería El Burrito
More commonly known as El Burrito, this authentic Mexican taquería is the real deal. The portion sizes are huge, and trying out their carne asada cheese fries is a must, especially to share with friends in the late hours of the night.
"[My friends and I] would always go in a big group after going out to the bars, and somehow we always ended up at El Burrito for the carne asada fries," said Emma Batmazian, a fourth-year neurology, physiology and biology major.
Taqueria El Burrito is located at 223 F Street and is open until 3 a.m. on weekends.
Woodstock's Pizza
After a long night out, you can never go wrong with a slice (or more) of pizza. Woodstock's is famous among Davis residents for having some of the best pies in town. Woodstock's is open until 2 a.m. and, most importantly, they deliver! So, when the late-night cravings hit, you won't even have to leave the comfort of your own bed.
Woodstock's is located at 219 G St.
Sno-Crave
Although Sno-Crave is only open until midnight, this dessert and drink tea house deserves a shout-out due to its close proximity to campus and its delicious selection of boba and sweets. Sno-Crave has it all, from their unique shaved ice to their special honey toast. Kevin Din, a second-year neurology, physiology and biology major, loves Sno-Crave's more unconventional menu items.  
"At Sno-Crave, I definitely go for the crepes and the chicken!" Din said.
Sno-Crave is located in the University Mall at 825 Russell Blvd.
Written by: Sydney Odman  — arts@theaggie.org