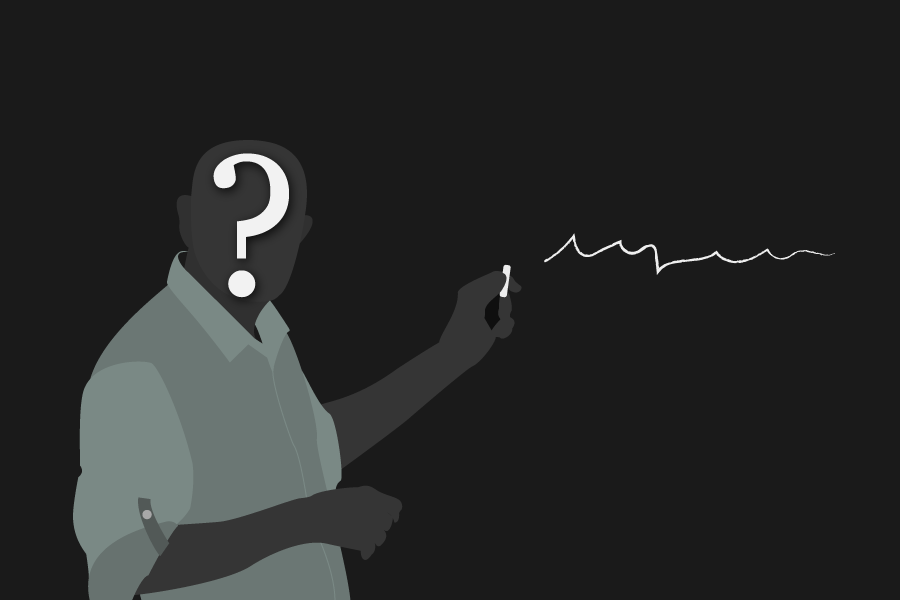 UC Davis professors break down official titles, tenure qualifications
Sitting in the lecture hall during her first class of the day, Aristea Bountouvas realized she knew little to nothing about the person standing in front of her — her professor.
Like most students, Bountouvas, a first-year biological sciences major, does not often think about what her professor does aside from teaching. In fact, many students aren't aware of the major differences between their instructors' official titles.
"I don't really think about it," Bountouvas said. "It'd be interesting to know [the difference between faculty], but I don't know at all."
Faculty at UC Davis includes lecturers, lecturers with potential security of employment and lecturers with security of employment. Security of employment is equal to tenure for those on the tenure track, which includes faculty like assistant professors, associate professors, full professors and distinguished professors.
"[There's] a ladder to promotion," said Nicholas Palomares, an associate professor in the Department of Communication. "You start out as an assistant, then you move to associate, then you move to full."
Palomares came to UC Davis in the fall of 2004, and worked for five years as an assistant professor. In his fifth year, he was given tenure. Tenure is security of employment and at UC Davis, is also associated with associate professors and above.
"Promotions, at least in the UC system, are considered an advancement from one level to the next level […]  but there are also steps within [each of the levels] [and] the steps within are not considered promotions," Palomares said. "They are advancements but not significant advancements to the next level."
What it means to make the cut is different depending on each level. According to Palomares, an assistant professor at a research institution mainly focuses on teaching and research.
"[For the] assistant professor, […] we want to make sure you're a good teacher," Palomares said. "You want to be good at having a trajectory toward great teaching because it takes a while to get better as a teacher. [For] research, however, we want you to be an excellent researcher. The standards are a little bit more high for research, although the standards are very high for both."
Once a faculty member overcomes the hurdle from assistant to associate professor, they receive tenure. With that tenure, however, comes the added responsibility of service. Services to the university, a department or a discipline can include serving on different committees for a department.
"Assistant professors have a little bit of service but we try to reduce the amount of service because the hurdle for tenure is so great," Palomares said. "[…] We want people to succeed. He or she can focus on research and teaching and making those things excellent."
The jump from associate professor to full professor includes more research and much more service.
Dr. Emily Albu is a full professor of classics at UC Davis, starting as a lecturer in 1994 and was eventually getting hired as an assistant professor. After authoring several books over a number of years, Albu stands tenured as a full professor. At a research institution there is high standard for research, but according to Albu, the standard for teaching is also rising at all levels.
"I think there's been a real recognition here of rewarding quality teaching and rewarding it at every level," Albu said. "[For] example, I am on a committee that's just been formed in Letters and Sciences to think about create teaching prizes. We do this with the thought that this would be an encouragement and just another sign that teaching is really valued at this university. [We want the prizes to] serve as an incentive for excellent teaching at every level."
For Albu, students not being able to distinguish between professors is a good thing.
"I think in our program, in classics, we really minimize those differences," Albu said. "We don't advertise to students […] because in [the classics department's] culture […] we are all colleagues on the same mission."
Written by: Fatima Siddiqui  – features@theaggie.org