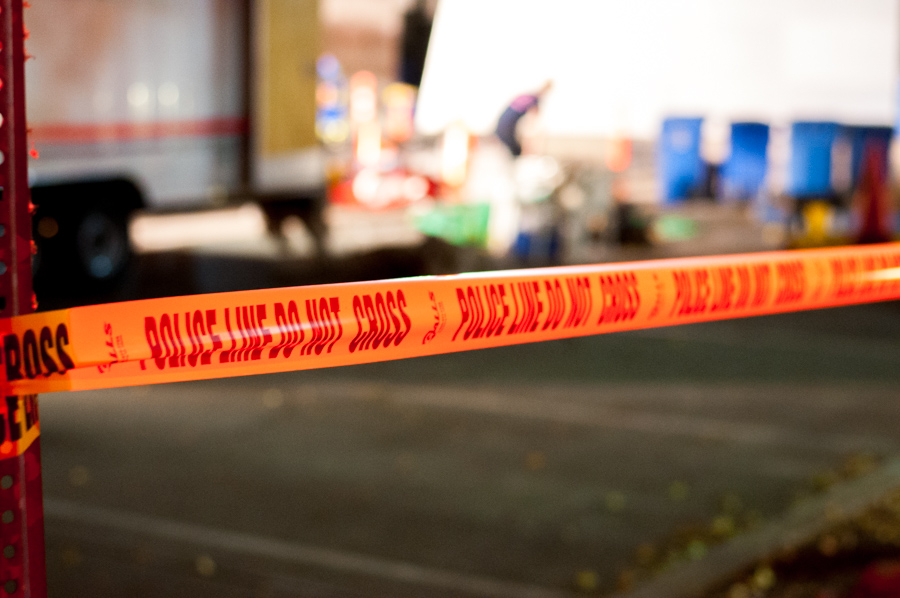 Students receive email warnings from UC Davis police
The UC Davis community recently received two crime alerts from the UC Davis Police Department (UCDPD) labelled as "suspicious circumstances vandalism/hate incident" and "campus timely warning/hate incident."
On Jan. 30, the letters "KKK" were found graffitied on the inside of a Memorial Union women's bathroom stall in blue ink, six inches tall and 12 inches in length. School personnel removed the etching prior to the police arriving at the scene.
Later that week, a piece of pork tenderloin was left on the doorstep of Muslim students at 416 Russell Park between the dates of Feb. 3 and Feb. 5.
Sergeant Max Thomas of the UCDPD explained the Russell Park incident.
"The people who live at the residence came home after being gone for a while and noticed that a piece of meat was lying out in front of their doorway," Thomas said. "The three residents happen to be Muslim. Their concern was that it may be referencing the incident at the mosque on Russell Boulevard. We're still investigating — what we're finding out now is that it may have been done by an animal, because there may have been a nearby trash bag tore or scratched open."
The incident Thomas is referring to, the vandalism in which windows were broken, bikes were destroyed and pieces of bacon were laid on the mosque's door handles, happened in the early hours of Jan. 22. In a university-wide email sent the following day, Chancellor Ralph J. Hexter stated that the crime has caused fear and distress among Davis Muslim community members.
"Acts and words of hatred directed toward Muslims as a group is an urgent and growing problem across our society," Hexter said in the email.
The police department is still unsure if the two on campus incidents are related.
"In this political climate, you tend to find a variety of different acts of vandalism," Thomas said. "These small acts can become bigger in these sensitive times, and people can react a lot stronger than they would normally."
Andy Fell, associate director of news and media relations at UC Davis, said that the UCDPD has not identified any suspects.
"There are no suspects for either incident," Fell said. "They are still being investigated."
Fell said that the theory of an animal dragging and dropping the pork tenderloin is a possibility, but that the investigation is still ensuing.
"That would be a benign explanation," Fell said. "We're not able to say anything conclusively at this point. The crime alert we sent out was classified as a hate incident based on the presence of pork outside Muslim students' residence."
Dinar Kurji, a second-year religious studies major, believes that the Russell Park incident was targeted towards Muslims to intentionally disparage the community.
"I think that act was committed to humiliate a particular sect and to show disrespect," Kurji said."They don't understand that we didn't consume it and that it is not unholy to touch or clean it up. It was done out of ignorance [and] hate and wasn't a positive message."
Written by: Aaron Liss  — campus@theaggie.org