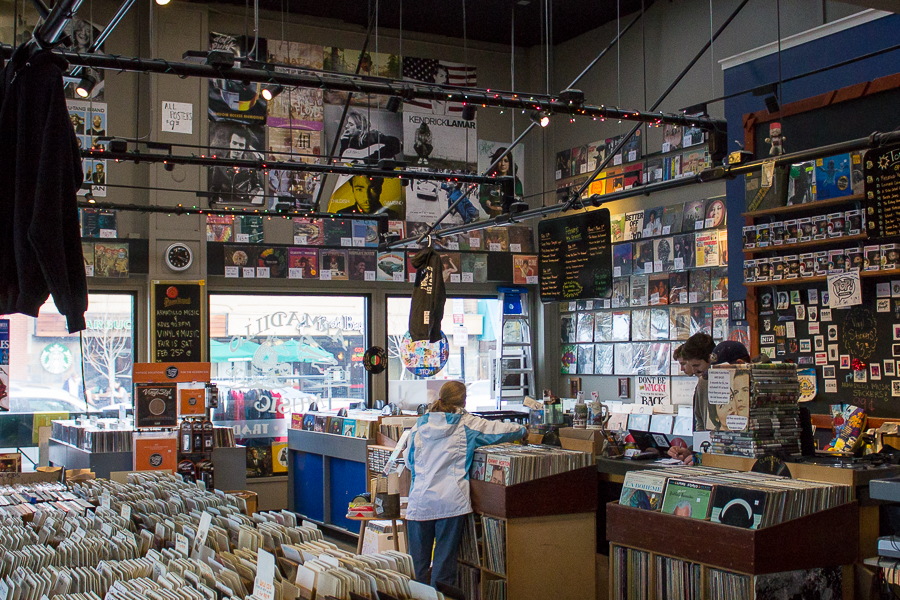 The perfect event for old-school music lovers
Armadillo Music, an independent record store located in downtown Davis, is one of the few places in the Davis area where music lovers can find quality vinyl, CDs and cassette tapes of all genres. On Feb. 25, Armadillo and KDVS 90.3 will be collaborating to host their semiannual Vinyl and Music Fair.
With over 40 vendors from all over California coming to sell, there is sure to be an abundance of all kinds of records catered to every music taste, from classic and jazz to heavy metal and reggae. In addition to vinyl, vendors will sell CDs, cassettes, DVDs, equipment and all types of music memorabilia. For those looking to get a first look at the selection, the fair is also offering early entrance at 8:30 a.m before the event begins for a $5 fee.
"There's going to be plenty of stuff like The Beatles, Led Zeppelin and Pink Floyd available," said Paul Wilbur, the manager of Armadillo Music. "But if you're looking for something special for those hardcore collectors out there, it might be worth it to come early."
Despite the accessibility of music through mobile streaming in the modern age, records are making a strong comeback. Many people desire a physical connection to artists and their music.
"I feel that vinyl provides a more authentic sound, especially when listening to tunes from decades ago," said Laurasia Holzman, a third-year wildlife, fish and conservation biology major. "To me, it's important to support this form of music because it provides a different experience of listening."
The Vinyl and Music Fair has been going on for approximately eight years and happens twice per year. According to Wilbur, in the early years of the fair, attendees were mostly of the same demographic — men in their 40s and above looking to expand their record collections. Recently, however, the crowd has become more diverse, mixed with people of all ages from 11-year-old kids to seniors.
Hannah Presiado, a first-year environmental science major, is another young vinyl-lover and customer of Armadillo Music.
"The physical act of putting on a record and the smell of old records is really comforting to me," Presiado said.
The Vinyl and Music Fair will be held on Feb. 25 from 9 a.m. to 4 p.m. at the Davis Senior Center at 646 A St.
Written by: Sydney Odman — arts@theaggie.org