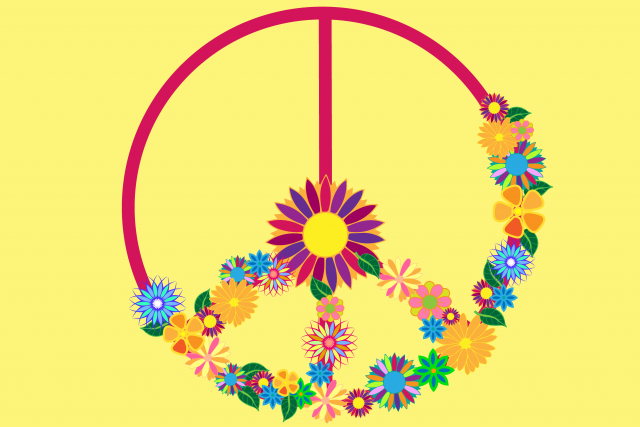 Brighten up spring quarter with The Beatles, arts and natural sciences
With the wide variety of classes offered at Davis, it can be hard to decide on a Spring Quarter schedule. Whether you're looking for a fun four-unit class, seeking to expand your cultural knowledge or simply want a break from a heavy load of science classes, here are a few spring quarter classes that will be sure to spark your creative side.
MUS116: Introduction to the Music of The Beatles
The Beatles, renowned for their songs like "Strawberry Fields," " Help," "Hey Jude" and "Yesterday," deeply transformed the music industry and altered the political sphere during the 1960s. While the band is known for its idiosyncratic music style, many remain unaware of the meanings behind their songs or even the band's history.
Chris Reynolds, a professor of music, teaches a course about The Beatles every Spring Quarter.
"My Beatles class is about how to listen to music," Reynolds said. "We'll spend a lot of time talking about how one Beatles song relates to a song by Bob Dylan or by the Rolling Stones and how modern groups are echoing things that the Beatles did. I think it's a course that ultimately changes the way people listen to music because they realize music says a lot of things that they didn't realize were there."
Though this is an upper-division course, it is open to almost any student who is interested.
"There is a big range of students who come into the class," Reynolds said. "Some know quite a few Beatles songs and some know that the Beatles are important but know nothing about them. I enjoy talking to both groups. The groups that know a number of Beatles songs don't realize what those songs meant when they came out and therefore don't realize what the songs are trying to communicate."
According to Reynolds, The Beatles' music can be misunderstood. It does not exist solely as a spectacle, but as a collection of personal and political accounts from the 1950s to the 1970s.
"The Beatles' songs are very entertaining but they are not just entertainment," Reynolds said. "They are in many cases very serious, personal messages and personal expressions about problems in their lives or political statements. I think that people who know the Beatles' songs still have a lot to learn about what they're saying."
The most important message you can expect to take away from this class is that music, like literature, is a work of art that needs to be analyzed to be fully appreciated.
"When I first taught the class, I was curious as to whether I would get tired of experiencing the Beatles so intensely," Reynolds said. "It was quite the contrary. If you listen and don't listen critically, you're missing a lot."
PLS006: Application of the Art and Science of the Beauty and Perfection of Flowers
A perfect way to transition into UC Davis' spring festivities is to learn about floriculture. Heiner Lieth, a professor of environmental horticulture, wanted to teach students about flowers since they are so integral to social customs, from the celebration of an anniversary or mourning the passage of a loved one.
"I was traveling in Europe and realized that this particular concept could work fairly well as a class," Lieth said. "I ran it as a freshman seminar, which is limited to only 15 students."
However, he did not predict that this course would become so popular. The course's increasing numbers have forced him to move into a larger classroom year after year.
"The first time I walked in expecting 15 students, there were actually 40 students," Lieth said. "Not only were there students on the waiting list, there were students waiting to get on the waiting list. That was my first inclination that students would actually gravitate towards this class. It was never supposed to blow up like this, but now that it has gotten so big, I'm intrigued by it."
This course teaches students how to distinguish different species of flowers and to use that knowledge in real-world applications. Heith created an assignment called "Flower Impact," in which students gift flowers to someone and write about their reaction to receiving it.
The title of the course, "Flower Power," derived from the counterculture movement, entices many students to take the course.
"Flower power was a slogan from the 60s and 70s and actually has been recycled many times by different industries. In the floriculture industry, flower power is used on the commercial side to describe flowering plants that have a lot of traction for people — they kind of 'sell themselves' if you will," Lieth said. "The title of the course is not just 'flower power.' The full title of the class is something like 'Flower Power: The Application of Art and Science of the Beauty and Perfection of Flowers.'"
ENT001: Art, Science and the World of Insects
Entering a research university like UC Davis can make it difficult to indulge in artistic creativity while maintaining a rigorous schedule of tough STEM courses. However, entomology Professor Diane Ullman proves that science is not separate from the arts; in fact, the two go hand-in-hand.
"The idea of the class is two-fold really," Ullman said. "One is to bring together the arts and the sciences and let students explore the commonalities of those disciplines. We can benefit a lot from the different ways that we view the world. There's a real borderland between the arts and sciences that isn't explored that often, but it's very rich and stimulates people to look for solutions to complex problems."
This course offers three different studio sections, ranging from painting to glasswork. As both a scientist and an artist, Ullman realized that there is not enough encouragement for young scientists to stay innovative and artistic in college.
"One thing I've noticed now in my 22nd year at UC Davis, students come here and almost by necessity get really focused on their majors and courses that relate to their major, and they don't always get a lot of opportunity to explore across these boundaries," Ullman said. "Another goal is to have students connect what they learn from a classroom lecture environment with what they can do with their hands. Everything is pretty much intellectual and very focused on reading and searching for information in a written way. This gives students the opportunity to do synthesis of information leading to visual literacy and working with their hands to create something."
This introductory entomology course is different from an average science class at UC Davis. Students will not only learn about terrestrial arthropod diversity, but also apply that knowledge into making artwork, which will be displayed in an exhibition at the end of the quarter.
"We also want to give students the opportunity to collaborate and work in teams," Ullman said. "We often do large-scaled group projects, so if you walk around campus out in the arboretum, there are many ceramic mosaic pieces and ceramic sculptural pieces that came from students in this class."
Written by: Becky Lee — arts@theaggie.org