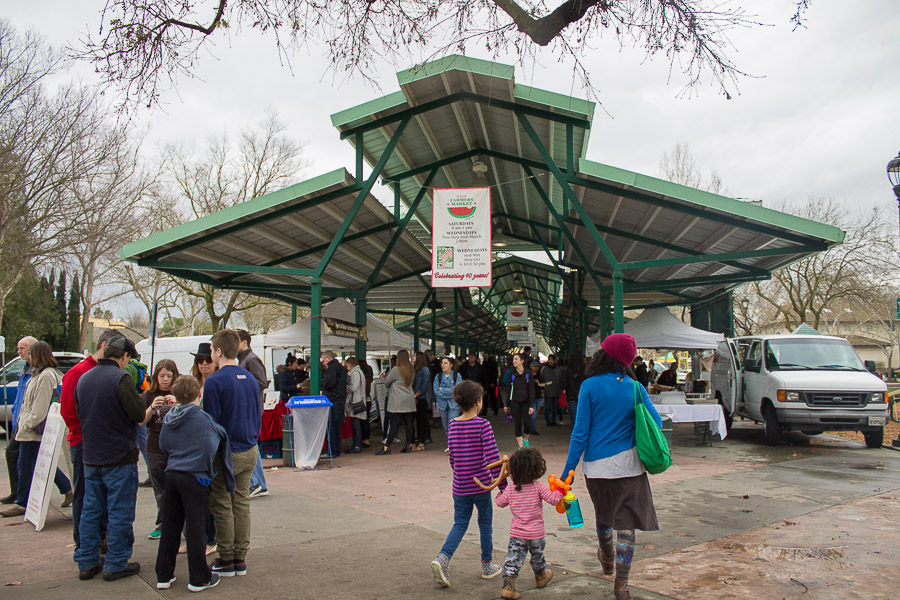 Monthly crafts fair brings repurposed books, gemstones to community
The latest monthly Vintage and Crafts Fair took place on Feb. 12 in Central Park. This fair will fill the heart of any craft lover: not only are there plenty of crafts to buy, but there is live music and food as well.
Here's a look at some of the vendors that are there each month.
My Booklandia: Unique literary home decor made from upcycled books
Owner Gloria Pearson has been creating home decor out of books since 2013, when she decided to donate her abundant collection of novels. However, she soon learned that when books are donated to places such as Salvation Army or Goodwill, if there's no room for them, they oftentimes get dumped in a landfill.
"I thought of a better plan," Pearson said. "I started to make clocks and lamps out of my books, and then it turned into me buying books from all the places that would end up sending them to landfills."
Her business has grown so much that she is no longer using her own collection of books and is instead forced to buy them. This allows her to take requests from customers as to which books they want to be upcycled; the most requested book recently has been Fantastic Beasts and Where to Find Them.
Pearson can be found on Etsy or at local craft fairs in the Sacramento Area.
RePurpose Salvage & Furniture
Steven Ropp's craft booth started about eight years ago when he began making furniture and took an interest in reclaimed and recycled wood. This interest led him to explore industrial salvage and demo work. Ropp likes to see things reused and repurposed rather than simply thrown away.
"From a practical standpoint I think people appreciate it too when [furniture] has some character instead of the same thing from IKEA," Ropp said.
Ropp has a workshop in Sacramento and sells mainly custom orders.
His items can be found on Craigslist, Amazon, Facebook and at some craft fairs.
Pamona Purdy, the creator of this jewelry business, learned the ropes of jewelry-making about five years ago from a friend in the same business. Her favorite type of material to use is gemstones. According to her, the different shapes help make each piece of jewelry unique.
"My favorite stones to work with and that happen to be the best sellers are turquoise and a pink stone called strawberry quartz," Purdy said.
She sells her jewelry at a few craft fairs in the Bay Area, and Feb. 12 was her first time coming back to Davis in a long time. She is currently trying to transition away from craft fairs because it is a large time commitment. Instead, she is now working on getting her line into a few boutiques in Sacramento.  
The next craft fair will be held in Central Park on March 12 from 11 a.m. to 4 p.m. Those interested can visit the Facebook event for more details.
Written by: CaraJoy Kleinrock — arts@theaggie.org