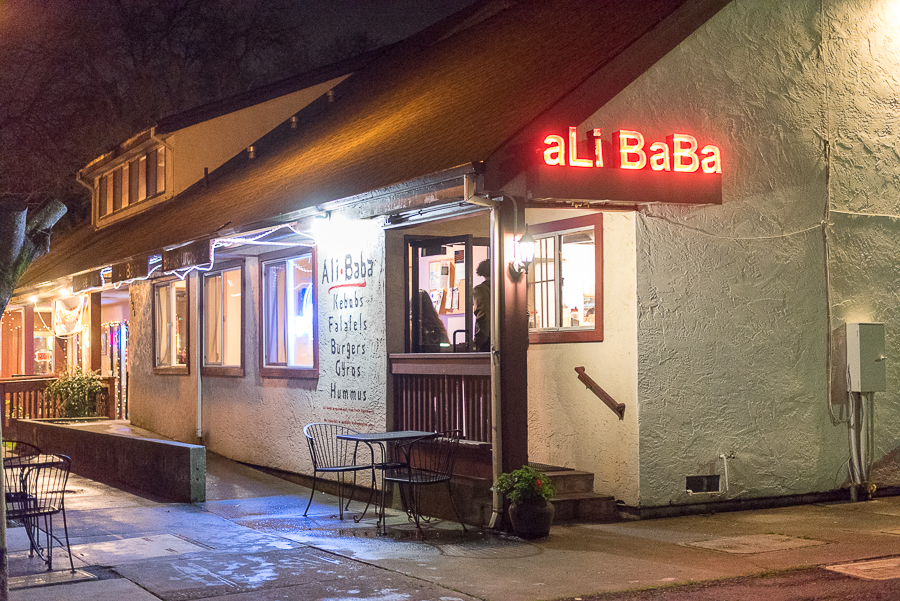 Local Davis restaurant closes doors for "A Day Without Immigrants"
Imagine a day in the U.S. — people going about their everyday lives — but minus an important and sizable portion of the community. This is the idea pushed by participants in "A Day Without Immigrants", or, as referred to by some social media accounts, "A Day Without Latinos." On Feb. 16, many immigrants across the country boycotted work and school, and they protested by avoiding everyday activities, such as shopping.
The protest occurred in direct response to President Donald Trump's remarks on deportation of undocumented immigrants and his promises to build a wall on the border of the U.S. and Mexico. President Trump has also previously advocated for the "extreme vetting" of Muslim immigrants from seven predominantly Muslim countries.
So what exactly did this national event entail?
Restaurants closed. Schools reported fewer students. And, while the economic impact of an America without immigrants is not clear, experts predict that the U.S. economy and workforce would fall into disarray without immigrants.
"If all immigrants were just to disappear from the U.S. workforce tomorrow, that would have a tremendous negative impact on the economy," said Daniel Costa, the director of immigration law and policy research at the Economic Policy Institute in an interview with ABC News. "You'd feel an impact and loss in many, many different occupations and industries, from construction and landscape to finance and IT."
Ali Baba, on 3rd street, was a Davis participant of the protest. The restaurant closed its doors on Feb. 16, stating the purpose for its closure in a note in the window.
"In response to Donald Trump's administration's new unconstitutional immigration laws we have chosen to participate in a national strike so the nation can see what Hispanics do for our country," the Ali Baba management said in the note.
Ali Baba apologized for any inconvenience, and the restaurant added that it would reopen the next day.
According to a 2014 report from Economic Policy Institute, although immigrants make up about 13 percent of the U.S. population, they contribute nearly 15 percent of the country's economic output.
Restaurant closures in the Washington D.C. area included six food outlets in the Pentagon and three dining options at The Architect of the Capitol. Over 1,000 businesses closed in Dallas alone. Schools also saw a significant drop in attendance, with only 60 percent of students attending school in the KIPP Austin Comunidad charter school network in Austin, Texas, and the attendance rate down by 35 percent in the Fort Worth Independent School District.
In the aftermath of the protest, however, some employees were told by employers to not come back to work. Employers like Jim Serowski, founder of JVS Masonry in Commerce City, Colo., knew of his employees' desire to participate in the protest, and he stood by his decision to fire those workers.
"It's about work ethic," Serowski said in an interview with CNN. "They were warned: 'If you do this, you're hurting the company, and if you go against the team, you're not a member of the team.'"
Written by: Samantha Solomon — city@theaggie.org