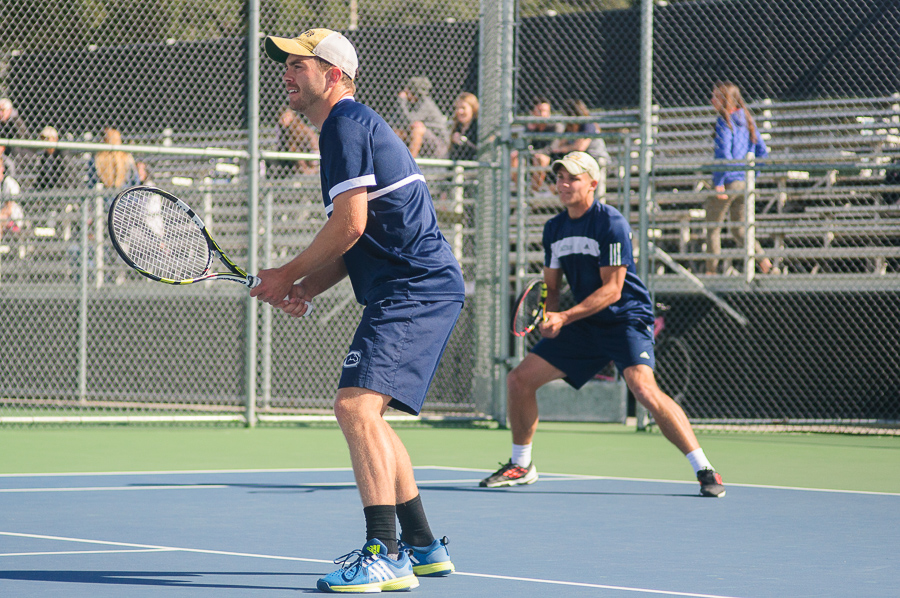 UC Davis men's tennis takes down Sacramento State, 5-2, in classic rivalry
After originally postponing the match due to weather, the UC Davis men's tennis team took down the Sacramento State Hornets in a Causeway Classic showdown this past Saturday. With this victory, the Ags kept their homecourt win streak alive, pushing it to 20 consecutive wins at the Marya Welch Tennis Center.
"The Causeway Cup is a big win, a big deal," said head coach Eric Steidlmayer. "Anytime you beat Sac State at UC Davis, it's a big win."
The Aggies started out strong in doubles play, sweeping the Hornets 3-0. Freshman David Goulak and junior Tommy Lam led the way, posting a 6-4 victory. Senior Alec Adamson and freshman Max Pham then clinched the doubles point and consequential lead for the Aggies in a 7-5 win to continue their domination on the doubles court.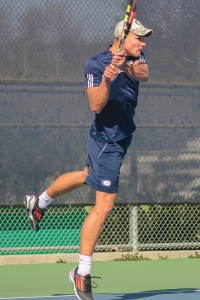 To complete the sweep, seniors Bryce McKelvie and James Wade won their match in a 7-6 tiebreak.
The Ags started slow at first in their singles matches, with Wade and Adamson falling in two sets 6-2, 6-4 and 7-6, 7-5, respectively. Junior Everett Maltby put UC Davis back on top with a 6-3, 6-3, win of his own. McKelvie posted a singles win in three sets, 7-5, 3-6, 6-0 to put the Aggies up 3-2, and Lam clinched the victory point for UC Davis with a comeback victory of 5-7, 6-1, 6-2. Freshman Max Pham finished up the singles matches with his close tiebreak match 7-6, 5-7, 10-8.
"[The weather] has been a little spotty sometimes with practice, sometimes with matches so it makes it a little harder to get a consistent feel, but I feel like the guys are doing good," Steidlmayer said.
For Pham, the team hasn't been brought down and this was an especially great win for his first match at home.
"The Causeway Classic has a lot of history here and I think we did pretty well as a team," Pham said.
With this win, the Aggies advance to 5-3 on the season. The men's tennis team heads on the road for a slew of away matches, and will return home for the Golden State Invitational on March 10.
Written by Nicolette Sarmiento — sports@theaggie.org