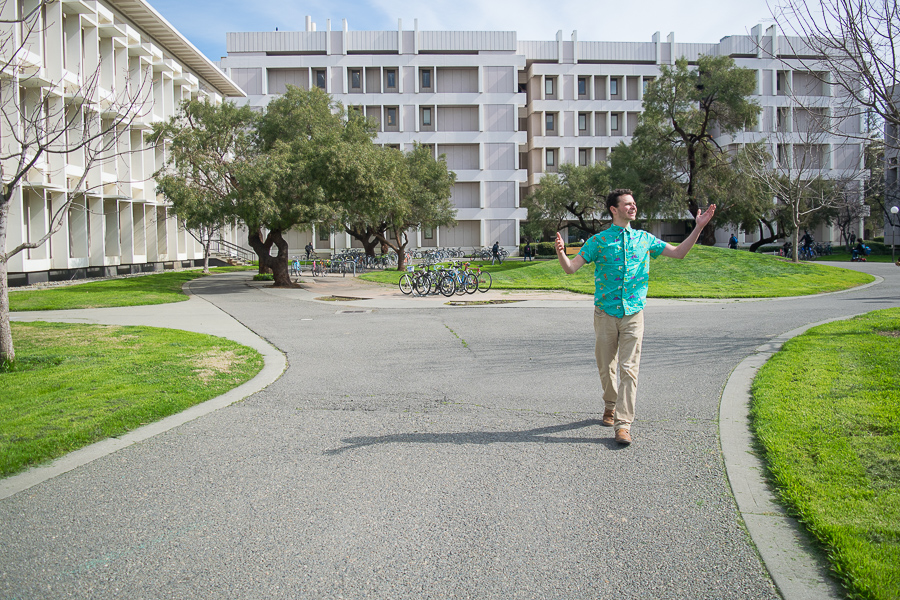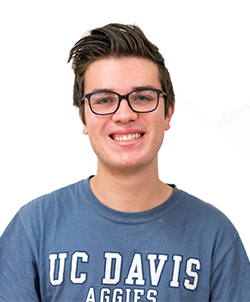 How invisible people are helping prepare the tour guides of tomorrow
Many tour-guide hopefuls have been practicing giving tours around campus for the past few weeks. It's a great way for them to test out jokes and practice scripts without criticism if they bomb.
The California Aggie talked to a prospective tour guide about how these practice runs help him prepare.
"I like to use my practice tours as an opportunity to try out some fun jokes," said Ram Slip-Taker, a second-year psychology major and professional howler. "Sometimes I'll even just start howling in the middle of a tour. It's unusual, but it really does grab people's attention. And the people on my tours love it. I mean, I haven't actually given a tour to any 'real' people yet, but the people whom I imagine I'm giving a tour to absolutely love my comedy. One time, one of these fake people laughed so hard she just straight-up died. It was horrible to be honest, or 'tbh' as I sometimes say if I'm feeling edgy. The funeral was so sad. I spoke and tried out some more of my jokes, but nobody laughed, which I thought was a little rude. Lovely service, though."
Slip-Taker is not the only one who has found immense success with invisible tour guide crowds.
"My imaginary groups love when I tell them fun facts about UC Davis," said Kimberly Drought, a third-year theater major and dirt farmer. "Like how there are cadavers in Haring, or how my son has been missing since before I was born. Sometimes I'll even make things up if I don't particularly like the attitude of a particular group. Once I told a tour that we've had rabies-infected bats before and that there has been a killer clown sighting in West Village. Obviously those things would never happen; they're way too good to be true. But I was really just trying to lighten up the mood — these guys can get a little on-edge sometimes."
Written by: Brian Landry — bjlandry@ucdavis.edu