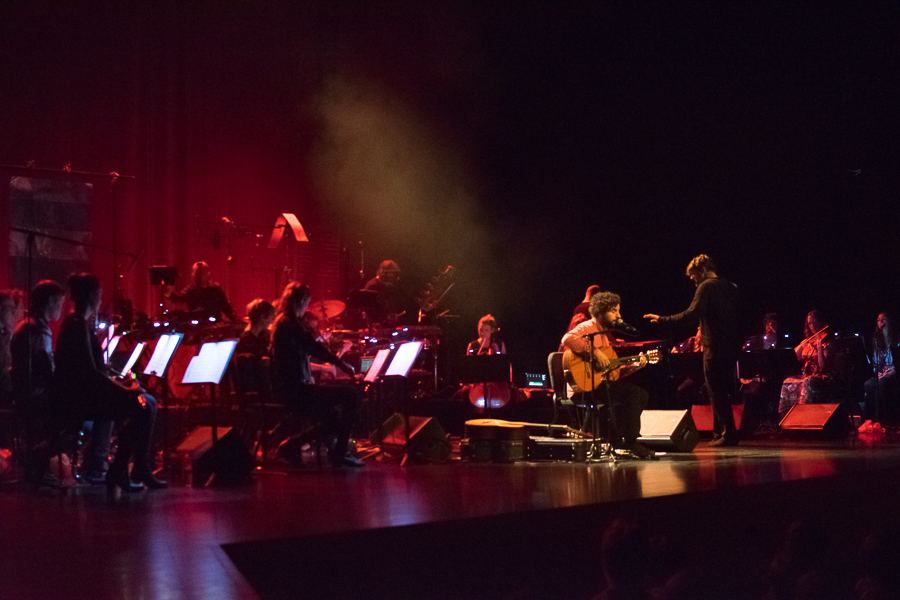 Orchestra heightens José González performance at Mondavi Center
Indie-folk music is known for its characteristic soft acoustics and rich vocals. For Davis concertgoers, this is precisely the mellow sound that fans anticipated when José González took the stage at the Robert and Margrit Mondavi Center for the Performing Arts on Friday, March 3.
Contrary to the typical indie music performance, however, González's vocals were amplified by the Göteborg String Theory, a 20-piece orchestra that added a unique, faster-paced melody with each song. Every sound was produced live — violins, guitars, cellos and percussion instruments all contributed to the music's authenticity and took each song to a level above the studio-produced sound that can be heard on Spotify or iTunes.
The performance started out in complete silence as González and the orchestra prepared on stage for over a minute, building up the crowd's excitement and anticipation. González opened the night with "Every Age," a song from his latest album Vestiges & Claws. The lyrics emphasized inclusivity and belongingness, the perfect beginning to an evening of musical depth and emotion that was shared by the whole audience.
As the performance went on, each new song delivered one-of-a-kind acoustics that took the music to genres beyond the indie category. The orchestra produced everything from rock to tribal sounds which combined with González's soulful voice for a musical experience like no other. The songs resembled a mix of Bon Iver's lyrics and the more upbeat music of a band like Fleet Foxes, but were further elevated by the pure notes composed by the individual musicians.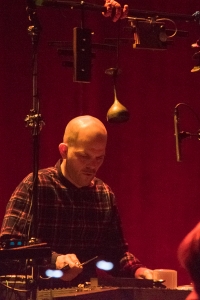 The evening continued with a series of songs from Vestiges & Claws, and González also performed a crowd favorite, "Down the Line," from his 2007 album In Our Nature. When the performers exited the stage after only an hour and a half, the audience was not yet satisfied — delivering an enthusiastic standing ovation followed by an encore, warranting three more songs from González and The String Theory. Much to my enjoyment, González opened the encore with a personal favorite, "Heartbeats," followed by instrumental performances by The String Theory.
Although the audience was diverse in age, everyone in the room was mesmerized by each new melody — not a single person around me bothered with their cell phones, not even to take pictures or record video. The concert was more about enjoying and embracing the emotional experience produced by the music rather than documenting every moment on social media; refreshing in a time when most performances are swarmed with bright iPhone screens. The unique combination of sounds invoked feelings of nostalgia, anguish and happiness, making for an unforgettable night.
Thanks to the musical talent of The String Theory and José González's soulful vocal abilities, I left the Mondavi Center feeling both relaxed and enlightened — ready to embrace a wider array of classical-inspired indie music.
Written by: Olivia Rockeman — copy@theaggie.org