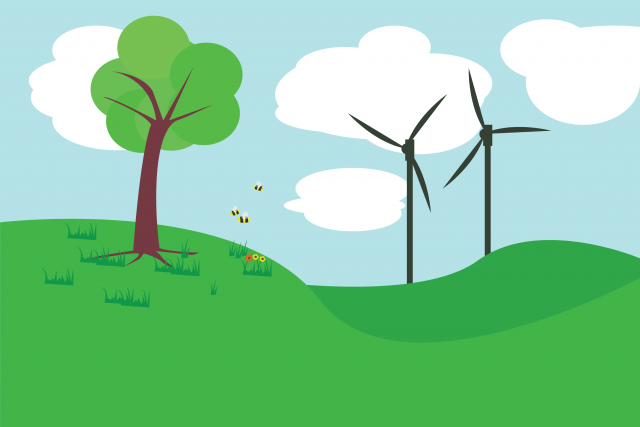 Award recognizes environmentally-minded individuals, groups in the community
The City of Davis is currently accepting nominations for its Annual Environmental Recognition Award.
Davis' Natural Resources Commission created the Environmental Recognition Award in in 1995 to bring attention to those in the community who have made enormous efforts to improve the environment in and around the city. Davis has awarded a business, a nonprofit organization and an individual or group in the City of Davis with this honor for over 23 years.
This year, a fourth category for "legacy" awards is being added in honor of the city's 100-year anniversary.
"A special category has been added to commemorate our centennial year," said Kerry Daane Loux, the Sustainability Coordinator for the City of Davis, in a press release. "The Environmental Legacy Awards will celebrate sustainability efforts that have made a difference over Davis's 100-year history."
Past recipients of the award include the Bike Campaign, ASUCD for Unitrans Bus system, the Davis Food Co-op and the Hallmark Inn.
In 2016, winners included the Davis Farmers Market and its Market Manager, Randii MacNear, and Gail Doesken, a teacher at the Davis Waldorf School and Sierra Energy.
The Farmer's Market was awarded in the nonprofit category for "improving local quality of life through its services, public education, inspiration and actions related to a commitment to zero waste."
Gail Doesken, a Davis resident, was awarded in the individual category for "sharing her love of the land and growing things with students, faculty and families in the school community."
Sierra Energy was awarded in the business category for "[turning] the environmental problem of solid waste into a business venture that provides clean energy solutions."
A full list of the past winners is available online at the City of Davis website.
As listed officially in the application requirements, the winners are chosen based upon "achievements [that] address a current environmental concern, […] a record of achievements or actions benefitting the environment,[…] a commitment to continued effort long term, and/or the nominee's creative implementation or development of an innovative project." The past winners have been chosen based upon community support through multiple nominations or written letters of support.
The award recipients will be chosen and announced during a city council meeting on April 18, four days before Earth Day. Nomination forms can be found on the Davis City webpage and are due by March 17.
Written by: Caitlyn Sampley — city@theaggie.org