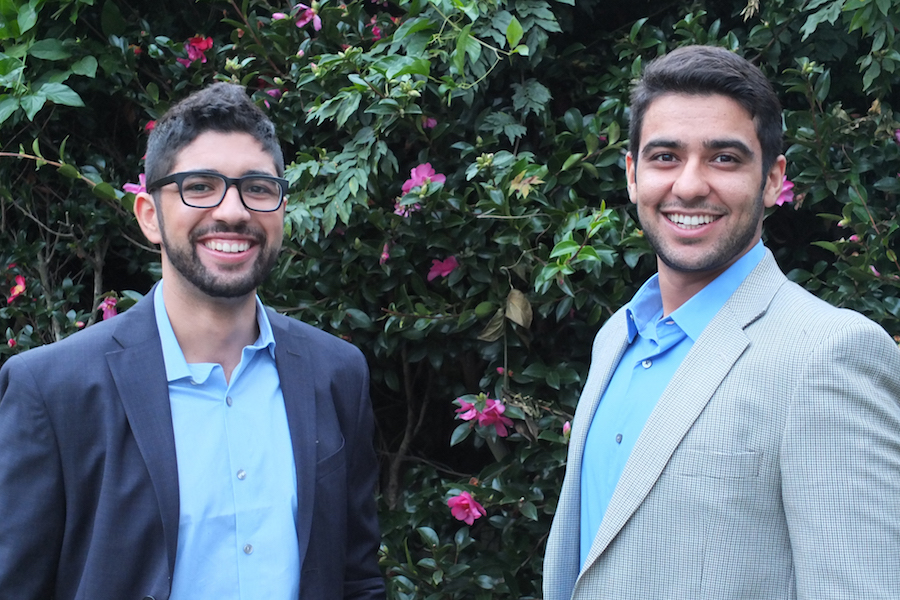 Biology meets engineering to increase production of transgenic organisms
Of the thousands of students that attend UC Davis, Arshia Firouzi and Gurkern Sufi met one another in Tercero Hall in 2011. Bright-eyed freshmen at the time, they had yet to embark on the exhilarating journey that would lead to their founding of Ravata Solutions — a company dedicated to making transgenics, the field of biology that results in genetically engineered organisms, easier for genetic engineering.
Sufi has a degree in biotechnology and Firouzi in electrical engineering — and the intersect between these two sciences is what intrigued them the most. Under the guidance of UC Davis professor Marc Facciotti, they gained a VentureWell grant in 2015 to begin tinkering with their project and conducting basic research in Translating Engineering Advances to Medicine's (TEAM) Molecular Prototyping and Bioinnovation Laboratory.
"We had put together a lab space and equipment where people can come and explore the various types of technology that are associated with engineering biology," Facciotti said.  "Connected to that is an award from a foundation called VentureWell, and VentureWell gave some money to help facilitate this general idea, and I've been using it to seed projects that students are coming up with."     
The initial idea revolved around micro-electrical components and biology together, but the application that came out of it was not the original plan.
"We had been working on single-cell electroporation, [using an electric field to increase absorption of foreign materials into cells], for a while with exploring potential applications in a variety of cells," Sufi said. "We asked, 'What are some high-value, high priority cells that researchers can't risk losing large quantities of when they want to do a transformation?' Naturally, we fell upon embryos."
And thus, Ravata Solutions was born. Ravata is dedicated to creating a device that will transform transgenics. This automated device would take the place of microinjection, the classic technique used to manually insert DNA into an embryo. While microinjection does ultimately result in the production of transgenic animals, it has critical flaws.  
"A real limitation of microinjection is the time it takes to make a successfully transgenic organism," Sufi said. "It is also an outdated field [that] you can't find many skilled professionals in anymore."
Ravata's device increases the efficiency and viability of producing transgenic animals with the incorporation of electroporation and single-cell sensing. This new technology results in up to 1,000 embryo transformations per hour with over 80 percent viability and over 80 percent efficiency. This is important because it allows researchers to rapidly conduct embryo transformations and know if they are on the right path.
"The rate-limiting step in creating transgenic animals is embryo transformation," Firouzi  said. "What Ravata is doing is enabling production of embryo engineering by allowing input of the process of embryo transformation to increase 100-fold."
Ravata was accepted into the IndieBio accelerator program in San Francisco in October of 2016, and partnered with the Lawrence Berkeley National Lab, VIB Life Sciences and the UC Davis Mouse Biology Program. They are currently testing pilot programs and plan to launch the product in 2018.   
"We are excited to launch and also start exploring the many other applications of our technology in plants," Firouzi said. "At the end of the day, our device doesn't transform just embryos, it can transform any cell type with a high efficiency and high viability."
Written by: Harnoor Gill — science@theaggie.org