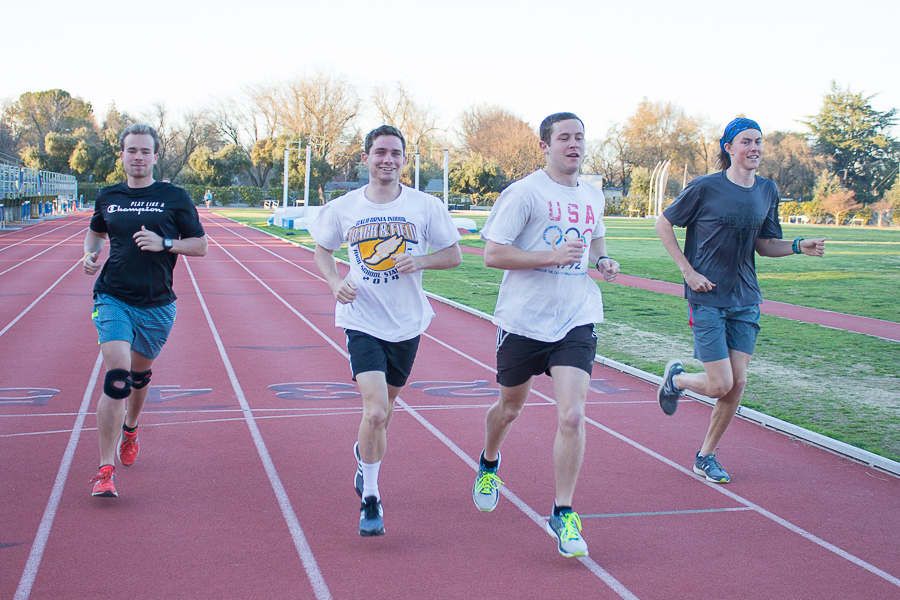 Sports reporter George McConnell discusses club sports' impact on student life
It's been a long day, and it's not over yet. I look down at my right ankle as it lies motionless, wrapped in frozen peas and duct tape. My body doesn't heal like it did in high school. As a club sport athlete, I've had to learn to be my own doctor, physical therapist and trainer. Most of the time, my medical practice begins by locating the source of the pain and ends with whatever items are in my freezer. It's nearly 10 p.m. and I just got home from lacrosse practice. Club sports do not offer priority registration, and balancing 20-plus-unit schedules on top of limited field availability forces late nights.
Aside from a small stipend the university provides, the majority of club sports' budgets are self-funded. As a result we must endure expensive dues, shameless fundraising emails to distant relatives and one-star travel accommodations with four people to a bed in a cut-rate motel on the seedy side of Humboldt. On top of being self-financed, the entire operation is largely student-run. From travel to equipment to hiring a coaching staff, members of the team are solely responsible for the organization and its operations. Many club athletes devote dozens of hours each week to logistical aspects of team management in addition to the time spent practicing and training.
The bottom line is you have to love the sport you're playing. There are going to be late nights and long weekends and plenty of injuries along the way, but even with all of that, it's easy to fall in love with the process.
Unlike many other activities on campus, sports offer a chance for competition in its purest form: university versus university, team versus team, me versus you. That internal need for competition drives athletes throughout campus to continue to pad up each day, through injury and exhaustion, in an effort to compete as long as possible.
"The competitiveness and pressure to be perfect on every play is something that is both fun and challenging at the same time," said senior men's rugby outside center Ari Wargon. "Playing in the National Championship game last season was one of the most challenging experiences of my rugby career and I definitely want to get back to that game this season because there is nothing like it."
Participating in competitive sports also creates a unique opportunity for athletes to bond as a group in a common effort, resulting in powerful relationships with teammates and coaches.
"The team aspect [of basketball] is what I love most," said senior women's club basketball guard Madison Stewart. "My teammates are some of my very best friends […] we are together every weekend, either at practice or in games, and that brings us a lot closer."
As teammates, we train together, prepare all off-season and collectively ride the ups and downs of a season together.
The typical club sport athlete wasn't recruited to play here. Usually there's no more than a handful of spectators at any of the games. There's no free gear or priority registration or health care coverage. Nonetheless, club athletes continue to compete. It's not Division I level or the most glamorous athletic career, but we are still able to represent our university through playing the sports we love with some of our greatest friends.
**George McConnell is an athlete on the UC Davis men's club lacrosse team
Written by: George McConnell — sports@theaggie.org