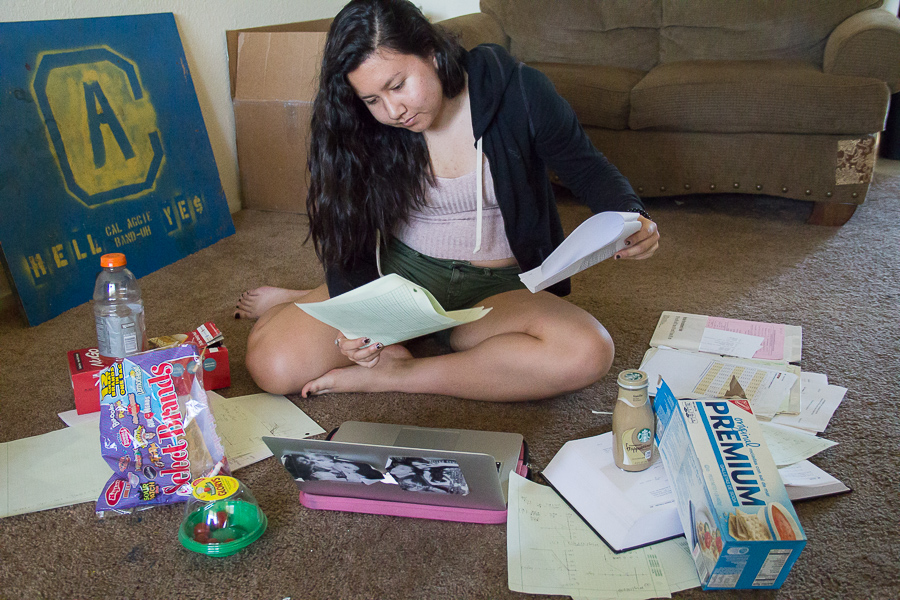 Essential tunes to get you through week 10 and finals
"Build Me Up Buttercup" – The Foundations
The anticipation of spring break is upon us; the days are sunnier, and, along with that, your mood a little brighter. It's all fun and games at the end of winter quarter — that is, until week 10 hits like a freight train. Keep your spirits up with this catchy tune as you begin studying for what may seem like an eternity.
"Four Five Seconds" – Rihanna, Kanye West and Paul McCartney
And so it begins. Whether it be at the library, the CoHo or your dorm room, you hole up in your favorite study spot and begin your downward spiral into a mass of flashcards and practice tests. As soon as you start, it feels as if it's about time to give up. You "woke up an optimist," but you're not feeling so confident anymore. Don't "spaz" yet, though — you can do this!
"Stronger" – Kanye West
As the self-proclaimed "Yeezus" once wisely said, "now that that don't kill me can only make me stronger." In a strange way, your struggles leading up to finals week will only build you up! Your future self will thank you later for all your hard work.
"Anna" – Will Butler
Despite what the memes may say, GPA is not forever. So don't stress too much, "nail your worries to the cross," and take care of yourself this finals week.
"Ain't No Mountain High Enough" – Marvin Gaye and Tammi Terrell
As the determined and studious UC Davis students we all are, there truly is no mountain too high for us to conquer. I always find that when morale is low, Gaye and Terrell's iconic duet never fails to lift me back up.
"Here Comes The Sun" – The Beatles
"It's been a long, cold, lonely winter" but never fear, because the rising temperatures can only mean we're that much closer to finishing winter quarter. Relax, take a break and de-stress with one of my favorite Beatles tunes of all time.
"Finish Line/Drown" – Chance the Rapper
When it comes to motivational music, no one inspires quite like Chance. With his uplifting lyrics and gospel-esque beats, the entire Coloring Book album is the perfect soundtrack to push you through those last few days leading up to finals. We can "see the finish line!"
"Baby's On Fire" – Die Antwoord
Once you've successfully defeated all of your finals, and the blood, sweat and tears that were shed have finally washed away, it's time to celebrate! After spring break comes Spring Quarter, which means that the greatest time of the year for UC Davis students is upon us. Jam to the eccentric beats of Die Antwoord and go get a tan — you earned it.
Written by: Sydney Odman — arts@theaggie.org