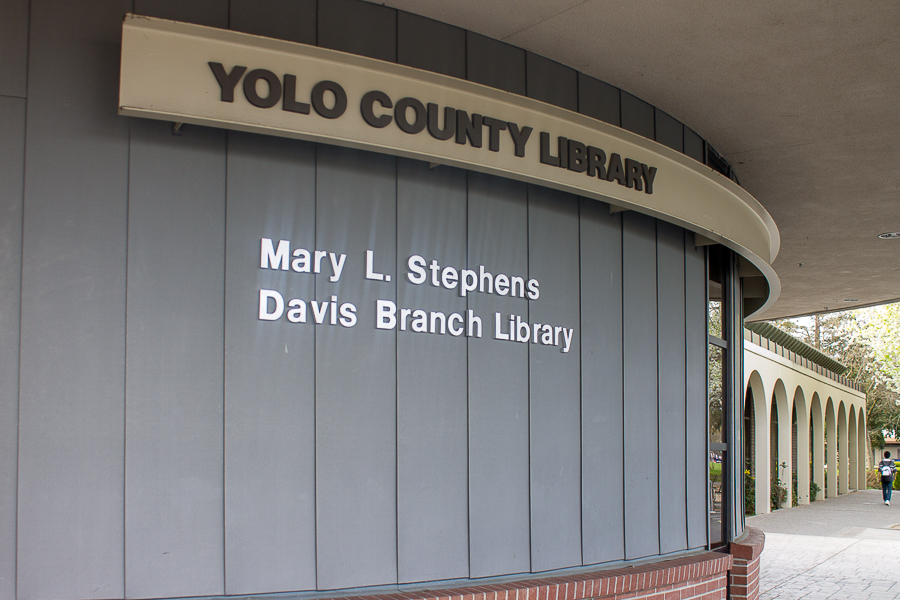 Program will help library patrons pay off overdue fines
The Yolo County Library, comprised of eight branches throughout Yolo County, has introduced a new program to help its patrons pay off overdue books. The program is called "Pay it Forward," and it collects donations that are put towards paying off late fees with the goal of increasing library usage for those who cannot afford to pay off their fines.
Patrons are encouraged to donate whatever amount of money they would like to the program, and in return, will receive a star-shaped note to write a message on. Once filled out, the stars will be on a board behind the circulation desks at Yolo county libraries. Patrons who cannot afford to pay off their library fines can then redeem those stars.
"We are so fortunate to be in a community that looks out for each other," said Patty Wong, a Yolo County librarian, in a statement on the library's website. "Through the kindness of others we can help continue someone's lifelong connection with literacy and the library."
Stephanie Li, a third-year managerial economics major, likes the "Pay it Forward"  program.
"I think it's a good program because it encourages people who may not be able to pay their fines to continue to go to the library," Li said. "If they can continue to educate themselves and have access to books, the program is really good."
"Pay it Forward" aligns strongly with policy released by the American Library Association (ALA) in 2012 entitled "'Library Services to the Poor,' in which ALA directs libraries to remove late fees.
"It is crucial that libraries recognize their role in enabling poor people to participate fully in a democratic society, by utilizing a wide variety of available resources and strategies," said the policy statement on the ALA's website. "The American Library Association shall implement these objectives by […] Promoting the removal of all barriers to library and information services, particularly fees and overdue charges."
Hannah Kim, a third-year community and resource development major and employee of Shields Library, believes that sometimes late fines are justified — particularly for books from Shields Reserves.
"People take [books from reserves] for several hours and complain about how [the late fees] racked up," Kim said. "[Without fees,] people wouldn't bring books back, and people waiting in line wouldn't get books. It would be unfair for the people waiting."
Despite her belief that late fees are sometimes necessary, Kim is a fan of the 'Pay it Forward' program.
"It allows people to be a good samaritan, it's a good opportunity," Kim said.
Anyone interested in taking advantage of the program, or donating to the program, is encouraged to stop by the circulation desk of any Yolo County Library branch.
Written by: Raul Castellanos Jr — city@theaggie.org