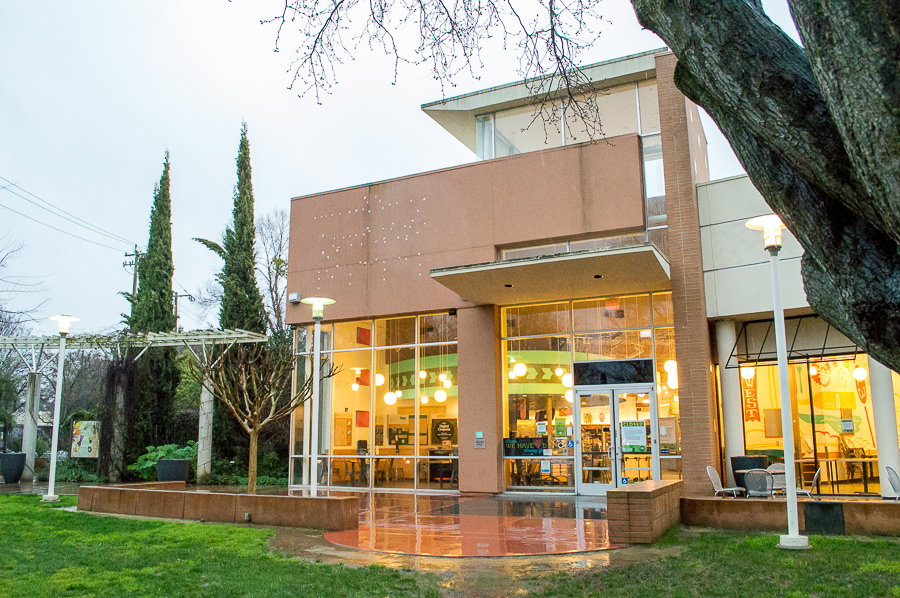 Food halls provide a community gathering space with strong economic benefits
One in a string of recent downtown retail closures, Whole Foods' departure from the Davis Commons raises the question: What should take its place?
Many Davis residents have been speculating about what would best occupy the new vacancy. A wealth of suggestions and concerns have been voiced on social media comment threads, among city council members and between friends and coworkers. From one person to the next, you'll likely hear a distinct, and maybe conflicting, primary criteria for a newcomer. People want, for example, a source of plentiful sales tax for city funding, a locally-owned business or an establishment that contributes to a unique, diverse and safe downtown environment.
The ideal solution to the vacant spot, however, satisfying many if not all of the public's conditions, is to take a cue from the thriving culinary trend and invite a Food Hall.  
A food hall is, in essence, a casual and open space housing a diverse mix of small, independent food vendors — a place that also serves as a hub for the community. Imagine under one roof, an inviting, vibrant, eclectic and social atmosphere where you have the convenience of choosing from a true variety of cuisines.
Unlike a mall food court with franchises serving bloated portions of reheated engineered food experiments, a food hall houses efficiently-managed cooking spaces for enterprising vendors. Bar seating, some small tables and open space for mingling and foot traffic makes it inviting to all. Visiting a food hall would be similar to the charm of milling about and sampling from vendors at a farmers market in Central Park, but with new flavors and no mosquitoes. It's like the excitement of a food truck festival, but housed in a pleasant and clean indoor venue. Influenced by traditional city-center markets and shaped by a pedestrian public like Davis', a food hall would be ideal for supporting a thriving social scene and providing opportunities for small local businesses.
For a good representation of what food halls have to offer, you don't have to look any further than the greatly successful Oxbow Market in Napa. Browse through photos of the market's assortment of delectable offerings and you'll quickly be convinced. In fact, food halls are popping up rapidly and to wide acclaim, with popular examples like Pine Street Market in Portland, the Packing House in Anaheim, Union Market in DC — as well as Eataly, Chelsea Market and Hudson Eats in New York City. The list goes on!
Not only are food halls a joy for consumers, but they are also perfectly suited from a business perspective. Compared to a stand-alone restaurant, food halls reduce risk for the real estate owner by diversifying across multiple vendors, and they also reduce the operational costs for each vendor, bringing down the barrier to entry in the restaurant market.
With the many advantages that food halls bring, it's not hard to see why they have been growing so much in popularity. Food halls benefit their patrons by delivering on the demand for diversity and locally-sourced fresh food — all while easing the high-stakes restaurant business for everyone involved. The vacated space in the Davis Commons would be a prime location for a food hall that could enormously benefit our community.
Written by: Sam Rusoff